By Alice Griffin
STANDING proud at top lock opposite the country's first canal museum, The Boat Inn, Stoke Bruerne, is at the heart of the canal system. Independently owned and operated by the Woodward family since 1877, fifth-generation Ashley Woodward is rightly proud to be the current general manager.
Originally rented from the Duke of Grafton's Wakefield estate in 1877 and purchased by the Woodward family for the grand sum of £1000 in 1919, they are thought to be the longest lineage of licensee in the country. "We have carried the same family name throughout 145-plus years and much of the family was born in the pub!" Ashley tells me.
Working alongside his father, Nick Woodward, and uncle, Andrew Woodward, Ashley shares with me what being born into such a business is like. "It has pros and cons but ultimately I've always felt privileged to be part of the legacy. I also love that people from all over the world travel to Stoke Bruerne because of its rich history so you get to meet people from all walks of life. You're never short of an interesting story!"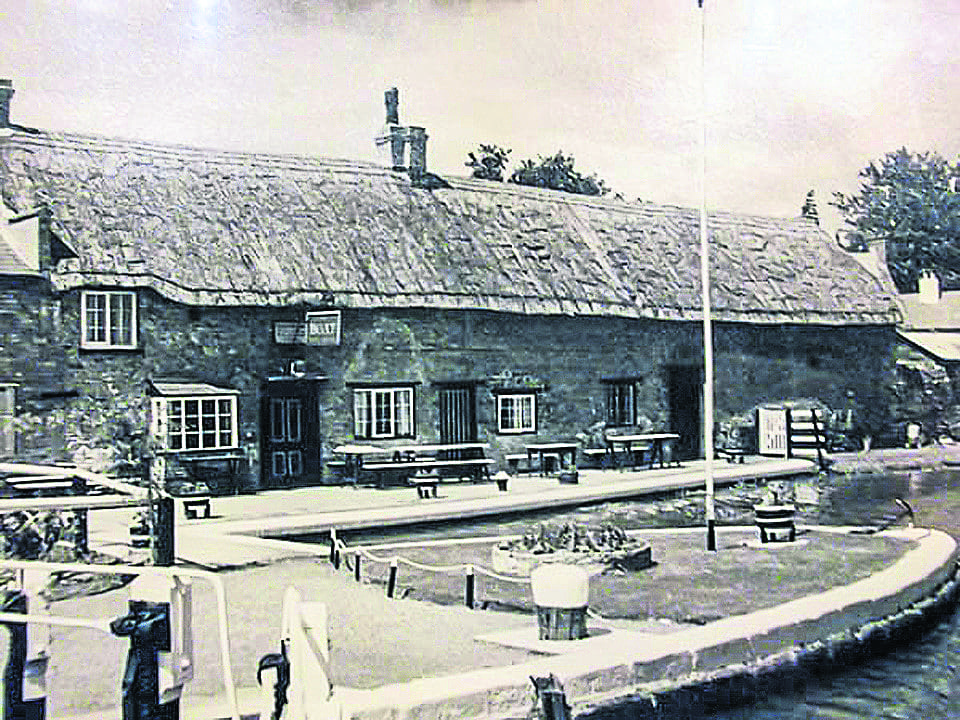 An intricate part of the history – not just of this Northamptonshire village but also the canal system – it's fascinating to see how The Boat Inn has developed over the years. Originally a convenient stopping point for the working boats of yesteryear on their main route carrying goods between London and Birmingham, it's now a popular location for predominantly leisure and liveaboard boaters.
Ashley tells me that camaraderie is still alive and well, though: "There are still traders on the canal, together with private boat owners and holidaymakers, and they often meet at The Boat Inn for food, drink and discussions."
Not only that, but it appears celebrities are not uncommon either!
"The most recent was Pete Waterman when he passed through while filming Celebrity Britain by Barge. But we've had Ross Kemp eating in the restaurant and Steve Coogan in the lounge bar."
Perhaps most interestingly, though, is that during the filming of the 1945 film, Painted Boats, a young boy was required to cross the locks and as an actor was unavailable, it's rumoured that Ashley's grandfather – being of course on site – took the role instead!
Hive of activity
It's encouraging to see that through the years this pub has remained such a bustling hive of activity. "As a family, we have always been quick to adapt, while also maintaining our principles and traditions."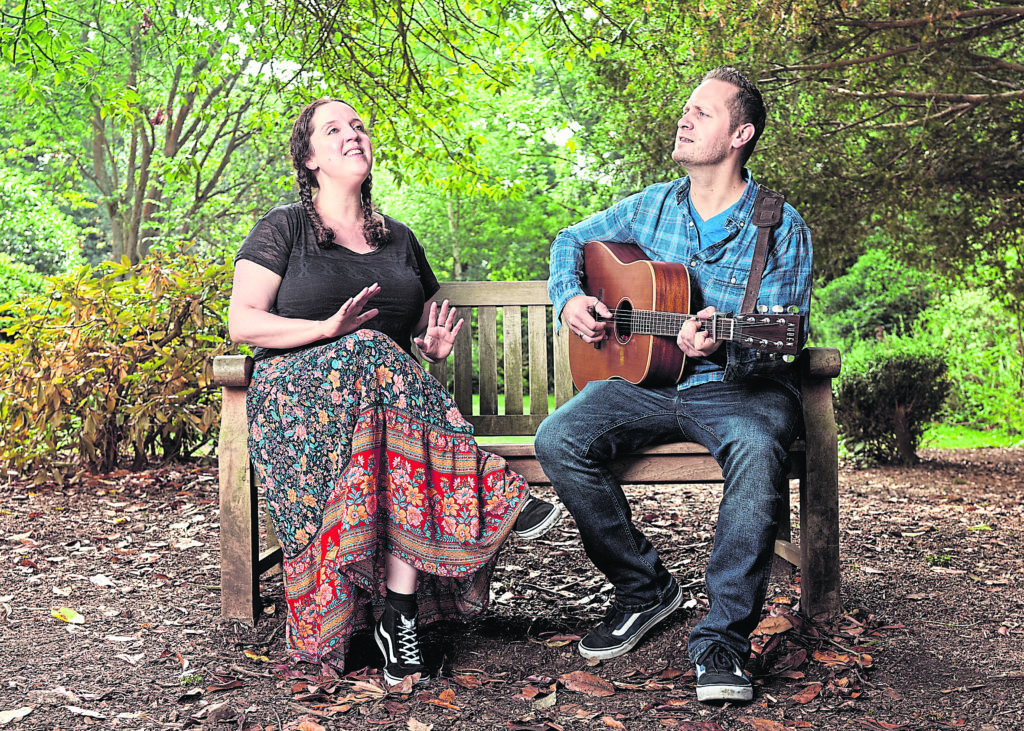 In the early 1960s when the decline of working traffic began to take hold, The Boat Inn was the first outlet in Stoke Bruerne to offer tourists teas in its converted boat horse stables, along with ice creams on the towpath.
"Eventually boat trips were offered on our 12-seater passenger boat Castle Rose and in the 1970s we extended the pub with the addition of our lounge bar, followed by our first-floor restaurant." The growth in tourism has seen this public house go from strength to strength and to this day a boat trip aboard newer boat, Indian Chief, and a canalside ice cream are still popular for a summer treat.
This establishment is not just for tourists, though, as during lockdown it was one of the first pubs to start providing groceries to local residents. "As we already had a small shop, it was relatively straightforward to expand our selection to cater for a wider preference of goods. This proved to be an extremely popular choice for people and we continue to provide groceries for residents and boaters today!"
Maintaining strong links with the local community is a top priority for Ashley, and even extends to the upkeep of this Grade II listed building.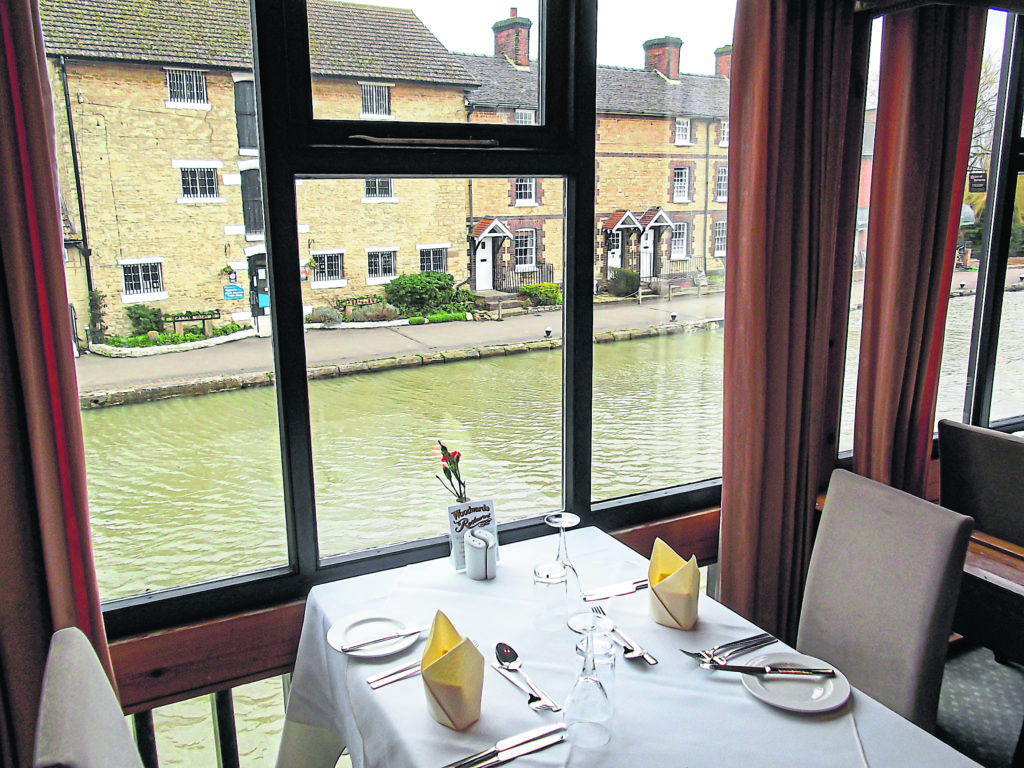 "Whenever we need something building, we try to find a local artisan. For instance, the new canalside windows for the traditional bar were made bespoke by a local carpenter who has lived in the village at least all of my lifetime." Ashley has also held open mic nights for charity and as part of multi-award winning acoustic duo, Tu-kay and Ryan, it's clear that music features heavily in his life: "My passion is music so there could definitely be more events like this in the future!"
No matter what the future holds, though, commitment to the customer will be at the heart of everything for all the team at The Boat Inn.
"We have had the privilege of looking after lots of people over the years from salt-of-the-earth types to many celebrities passing through and we intend to continue with this level of customer service," Ashley said.
Facebook: @boatinnsb
Instagram: @theboatinnsb
Website: boatinn.co.uk
Ashley's Music: tukayandryan.co.uk
Alice Griffin is a writer and yogi with a gypsy soul. She leads nature-inspired journalling, yoga and meditation courses as she wanders by water and road.
Website: www.alicegriffin.co.uk YouTube: @wanderingalice
#ashleywoodward #stokebruerne #theboatinn #towpathtalk #canals #canalsandrivers #narrowboat #rivers #waterways #lifeonthecut #boating #boats #canallife #canallifeuk