Julie Webb meets the author and canal historian who is campaigning to save an Oxford boatyard.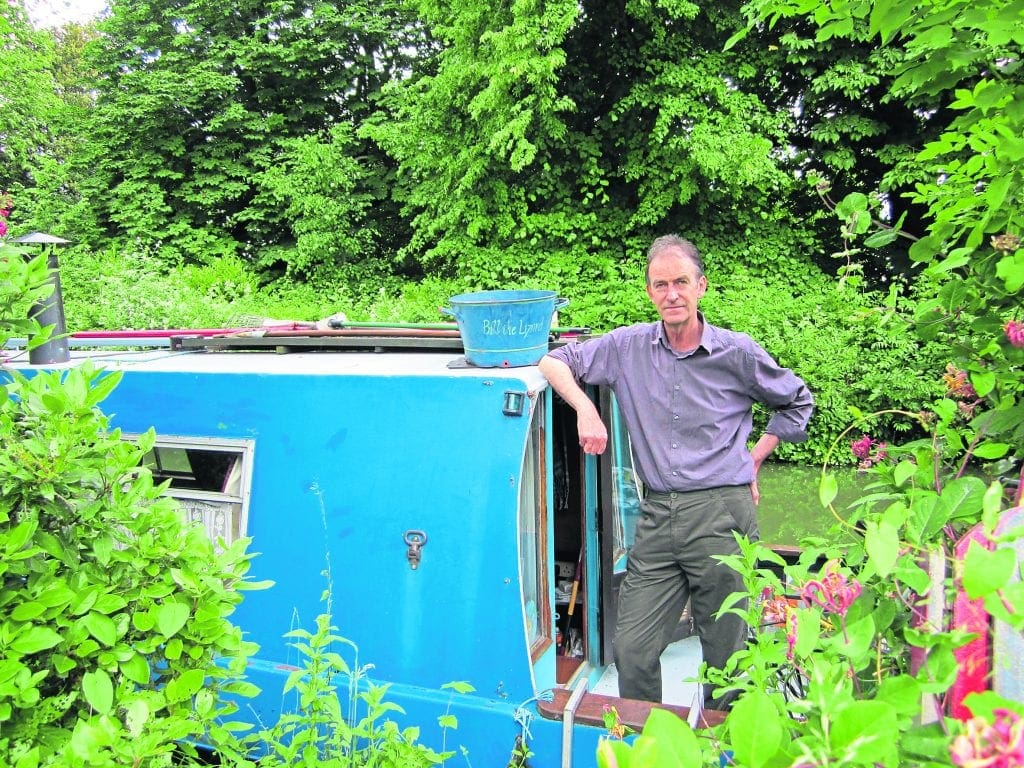 "I WOULD never have had the adventurousness to make my home on a boat if I hadn't met a girl who already lived on one," Mark Davies, author of waterway history books and energetic campaigner for the survival of his local Oxford boatyard, told me. "I needed somebody to lead me astray!"
Such timidity seems strange in one who has travelled extensively in the developing world, and even stranger considering he was brought up beside the sea; his father was a customs officer, based at various times in Cardiff, Southampton and Dover.
"The opportunity to go to France on ferries gave me a taste for travel," he said, "but as a family we weren't into boats at all."
"Now I'm pretty much as far from the sea as you can get. I took to canal life immediately really. It's attractive, romantic and peaceful and, in an Oxford context, relatively affordable."
Moored on the Oxford Canal's Hythe Bridge Arm – so quiet you'd never guess it's just a few minutes' walk from the bustling centre of the city – Mark's 65ft semi-trad narrowboat Bill the Lizard, built by Tayberg in 1990, is half-hidden from the towpath by his lovely flowering shrubs. The sense of permanence such gardening suggests is due to an arrangement that enables boats on the Arm to be sold with moorings – and the benefit of postal addresses and electricity.
Right to remain
"A similar right to remain was extended to the Agenda 21 moorings," said Mark, who was one of those who negotiated with British Waterways for the establishment of towpath moorings a few miles out of town under the Local Agenda 21 initiative. Oxford's was the only such scheme in the country to prove successful in setting up a community based on the principles of inclusivity and respect for the environment emerging from the 1992 Rio Earth Summit.
Mark first came to Oxfordshire to help a friend set up a business in Didcot, and then worked for Oxfam for 18 years. He moved on to Bill the Lizard in 1994 – "but I wouldn't have stayed all this time if I hadn't made a livelihood out of my location," he said. The lock outside his back door – the gateway from the canal to the Thames – was the start of it.
"I'd always liked writing – I'd been a good letter writer and kept a diary – and I entered something for an Oxford Times science prize about Isis Lock; a sort of 
tongue-in-cheek piece drawing on the engineering needed to create a lock.
"I realised then that the canal in Oxford was something few people had studied, so I went on to write some more for the Oxford Times itself. There's this 'town and gown' thing: the canal was geographically and socially in the 'town' rather than the 'gown'. People were slightly embarrassed by it; it was regarded as a no-go area, polluted. The towpath was seen as slightly dangerous.
"When people began to be curious about family history things changed, and there was more interest in canals. Simon Ainsley at BW was particularly good at understanding issues from the boaters' point of view and wanting to encourage appreciation of canal heritage, and in 1998 the Oxford Canal Forum was established, bringing all the stakeholders together to think about its future.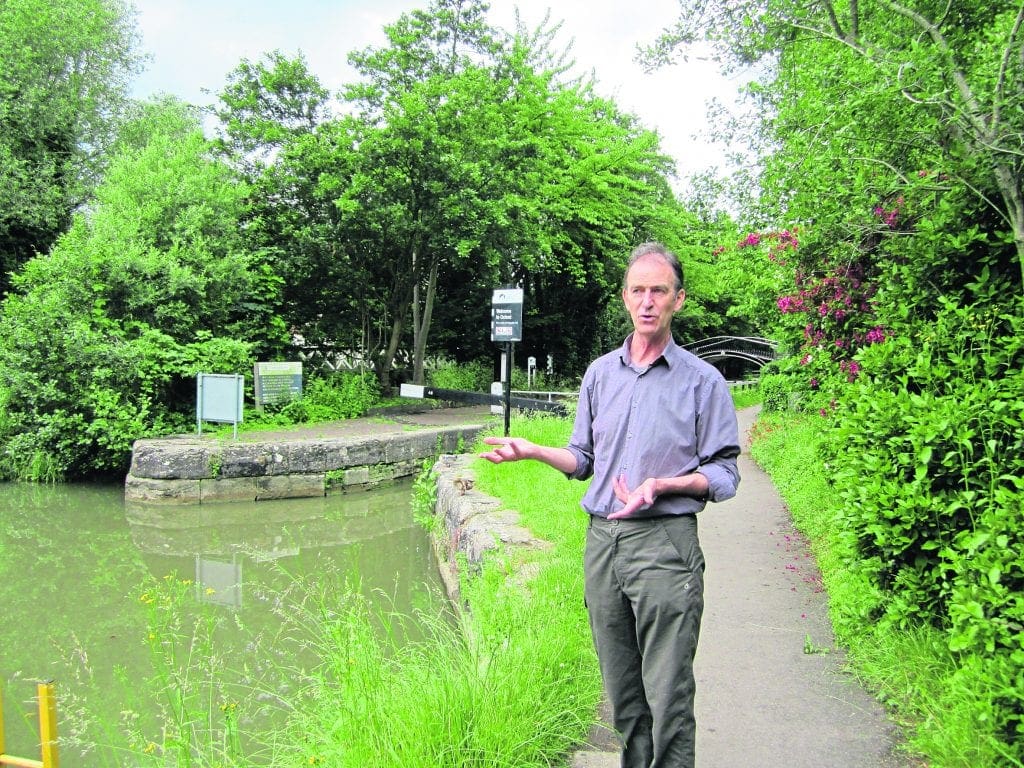 Waterside walks
"One of the results was the book I wrote with Catherine Robinson, Our Canal in Oxford, which combined the document research in dusty archives that I liked with the oral histories she enjoyed."
Mark read geography as an undergraduate – his love of history came from visits to castles and stately homes on 
childhood holidays.
This first book was followed by another collaboration with Catherine Robinson, A Towpath Walk in Oxford, and several solo enterprises, published under his own Oxford Towpath Press imprint and including The Abingdon Waterturnpike Murder – a tale of 18th century crime and punishment, and Alice in Waterland – Lewis Carroll and the River Thames in Oxford. He's put the research for these publications to good use, leading waterside walks (bookable on request), delivering voyage commentaries for
Oxford River Cruises, and appearing on TV – often in connection with the struggle to save Castle Mill Boatyard in Oxford's Jericho area as a resource for local boaters. (Novelist Philip Pullman is another well-known supporter of this campaign.)
Mark also wrote the text for the Oxford Canal Heritage Trail information panels, available along the route and online.
His work on the Alice books, incidentally, started many years after the boat, originally Miss Jones, had a sex-change and became, auspiciously, Bill the Lizard, after the 
Wonderland character.
"It was a long boat, and bright green at the time," Mark explained, "so 'lizardy' in a way."
Comments
comments