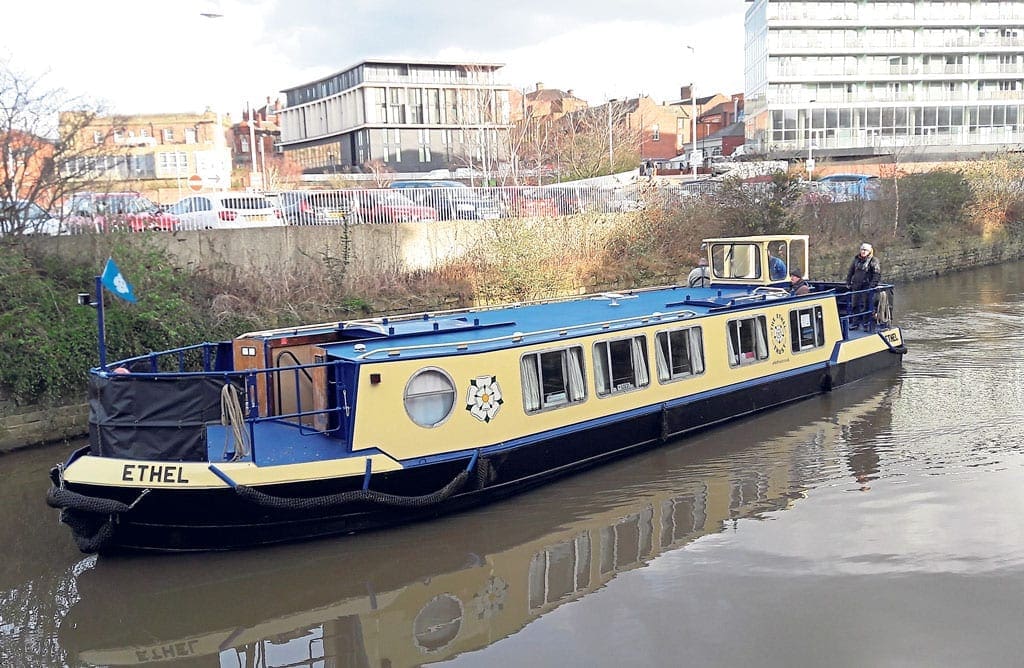 Today the Queen has honoured the Ethel Trust with the QAVS for providing exceptional support for disadvantaged people in South Yorkshire.
The 30 strong volunteer group operate a fully accessible community barge on the Sheffield & Tinsley and Stainforth & Keadby canals, providing day and residential experiences.
User groups range from primary aged children with learning difficulties, young people with mental health issues, to elderly groups in residential care and at risk of social exclusion.
The Trust's unique flagship project involves three-day residential trips for learning disabled youngsters. These 'Unlocking Confidence' trips help to develop self-confidence, team working and social skills.
Pauline Denton, coordinator of 'Smile a While', a group aiming to reduce social isolation and promote positive mental health and well-being for the elderly and vulnerable said: "Many of our members are socially isolated and go days without speaking to anyone and the dedication and  commitment of the volunteers at the Ethel Trust turns an ordinary day into an extraordinary day for them."
Trustee Keith Levy said: "This is an incredible honour for the Trust's fantastic volunteers who give so much of their time to help improve the lives of others."
The Trust is also celebrating the commissioning of a brand new community barge, which will enable the charity to expand services to a greater number of people.
Although planned for some years, the second boat has been made possible through a very generous legacy from a grateful passenger, who wanted to ensure many more could benefit from what she had experienced. The plan is to name the new boat after her – Pearl.
The Trust is working with top boat designers to ensure that Pearl is 'state of the art', and as environmentally friendly as possible, featuring a hybrid engine, solar panels, and low energy usage.
Hydraulic lifts front and rear will enable access to all areas for wheelchair users and those with mobility issues. There will be a fully equipped kitchen, fully accessible toilets/wet rooms and, for residential trips, sleeping accommodation for 8 passengers plus 3 crew.
A planned innovative feature is a remote system to allow the barge to be steered from any location on the boat via a handheld console. This would enable the crew to support all passengers in steering the boat, regardless of mobility issues.
The Trust is always looking to increase the number of volunteers to be able to offer its services to as many disadvantaged and vulnerable groups as possible.