IT'S several years since we tested a Muggi drinks carrier and the colourful drinks trays have developed a cult following with people from all walks of life putting them to good use.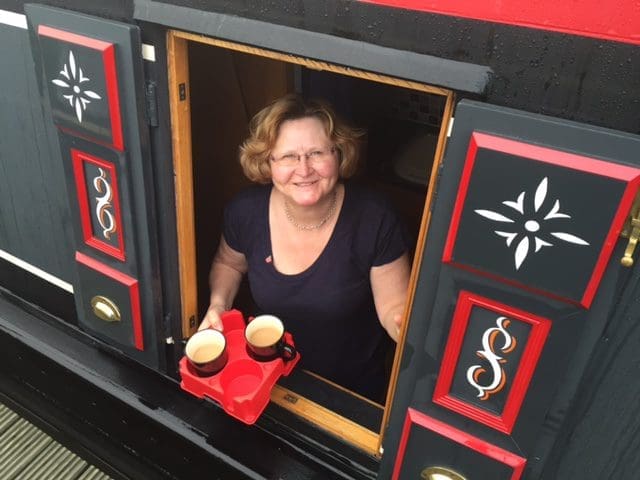 The Muggi is great for keeping your hot drinks safe on deck – or on the narrowboat roof – so you can enjoy a cuppa while you are cruising.
Production was recently converted to 100% recycled post-consumer plastic – including regenerated marine plastic waste – and each is still guaranteed for 88 years, making them the ultimate eco-friendly 'life hack'.
Biomaster technology has also been introduced which pro-actively inhibits the growth of bacteria on its surface.
Inventor David Trotter explained: "We've been rapidly incorporating recycled plastic into our production systems – keeping pace with advances in technology – and are very proud to be 'soaking-up' some of your waste kerbside plastic. "I am really excited to see what the future holds for Muggi and we have all sorts of ambitions for growth and diversification."
The Muggi design was originally conceived on a sailing trip from France to Cornwall, when avid inventor David set out to solve the problem of safely holding and carrying drinks in the challenging environment; his invention would go on to be embraced by outdoor enthusiasts worldwide for its lightness, durability and practicality.
David's invention has also proved invaluable in busy workplaces, where the use of a Muggi prevents spillages and accidents. For wheelchair users and the disabled, it is a simple solution for one small aspect of the daily routine, but one which can improve quality of life for people of all ages and circumstances.
Article continues below…
Advert
#muggi #towpathtips #towpathtalk #canals #canalsandrivers #narrowboat #rivers #waterways #lifeonthecut #boating #boats