A stretch of urban towpath on the Grand Union Canal has been transformed by a new canalside art trail created by waterways and wellbeing charity Canal & River Trust.
The project in Alperton, North London, builds on research showing that community street art discourages antisocial behaviour and tagging, and was made possible by support from players of People's Postcode Lottery, awarded through Postcode Earth Trust.
A group of local schoolchildren from Harlesden Primary worked with street artists Manuela and Tara, and graffiti artist Gianpaolo Hank on designs for the murals on the theme of finding their "Happy Place By Water" in a workshop run by Canal & River Trust.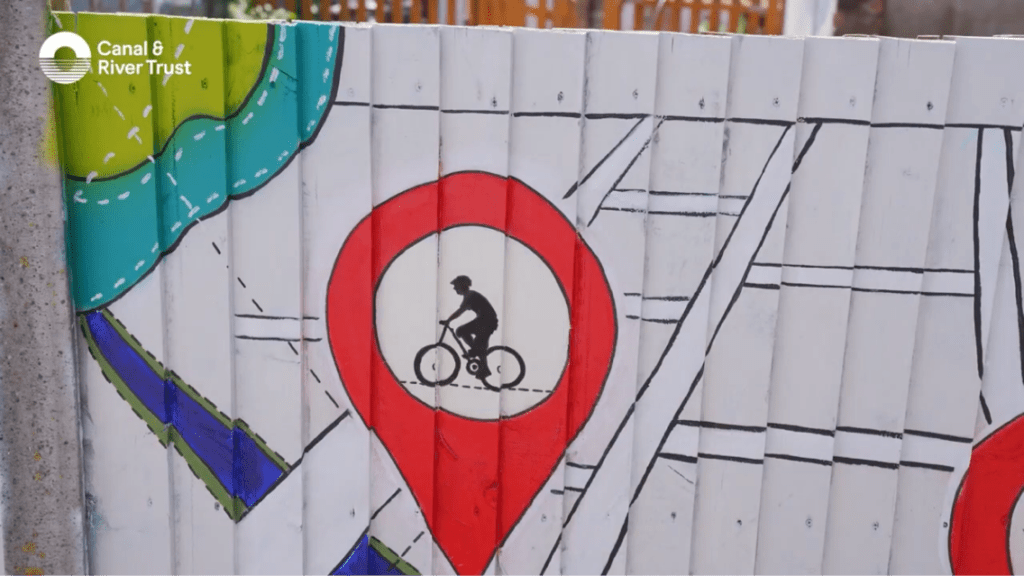 Through the promotion of street art Canal & River Trust aims to encourage people to visit urban areas of the canal network and last year another area of towpath nearby was turned into an outdoor "living room" by artists.
Graffiti and unsightly tagging can be a problem in hidden spots along the 2,000 miles of waterways that the Canal & River Trust looks after – particularly in urban areas such as along the Grand Union Canal in London. Jet washing or painting over the graffiti often simply results in a "blank canvas" for new graffiti, but research commissioned by Canal & River Trust has shown that community-supported art is more likely to be left clear of tags.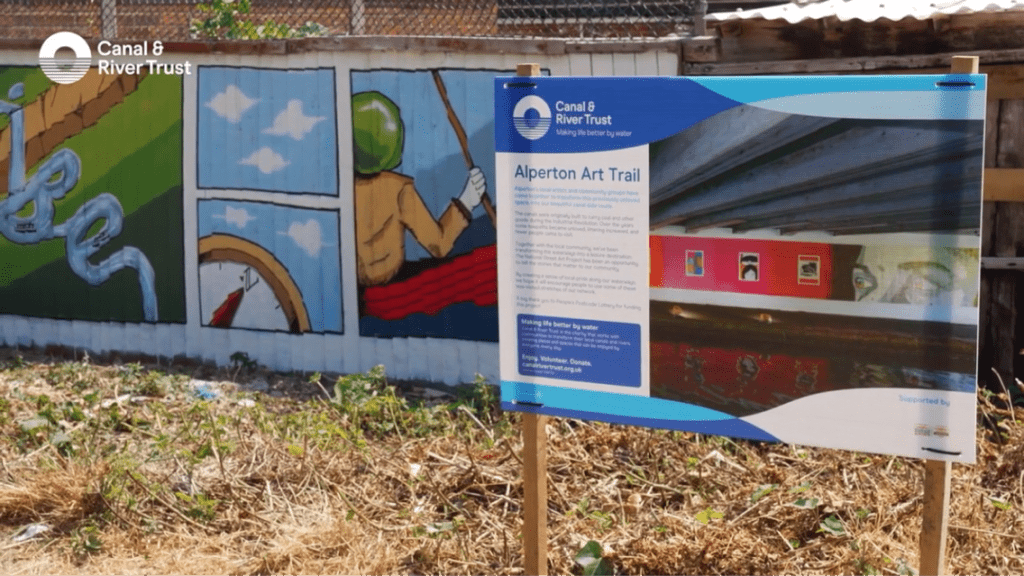 Martha Michelson, Canal & River Trust's community roots co-ordinator for Brent, who led the project said:
"Working with the community here in Brent I know how proud local people are of their local waterway. And removing graffiti gives the towpath a more welcoming atmosphere.
"So I'm delighted that we have been able to build on the success of the 'living room' artwork to give people another reason to visit this stretch of the Grand Union Canal. The children really responded to the theme and it was lovely to see their take on it."
Anna Baatz, Canal & River Trust's outcomes measurement & evaluation specialist said:
"Projects like this art trail make an immediate and positive impact on the way people feel when visiting our waterways, but research shows there are more tangible, longer term benefits too.
"Community artworks can help to break the cycle of graffiti and antisocial behaviour and cut the cost of cleaning up tags."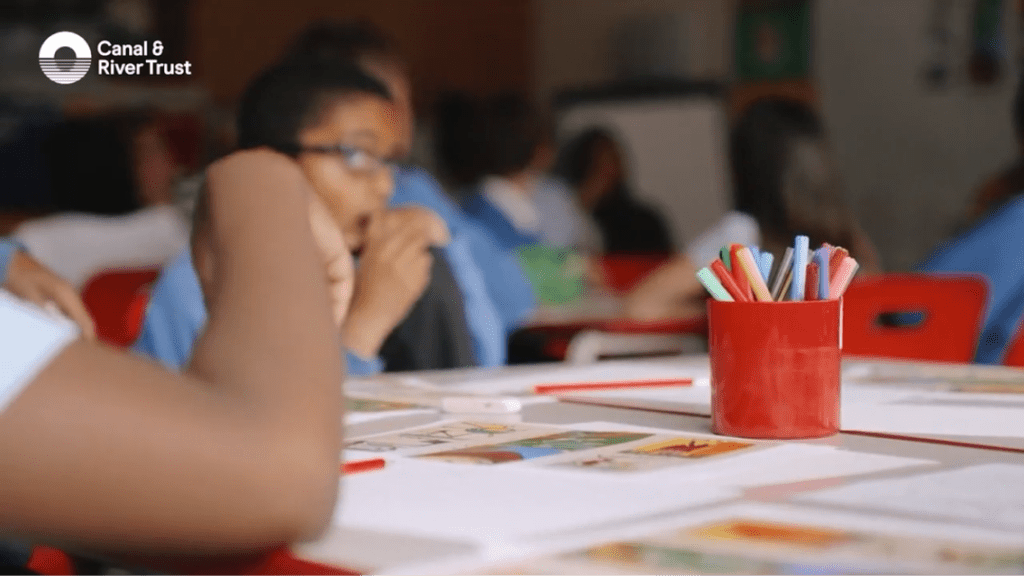 Laura Chow, Head of Charities at People's Postcode Lottery, said:
"We are delighted that players of People's Postcode Lottery support Canal River Trust's work in preserving and transforming our canals into spaces where local people want to spend time and experience the wellbeing benefits of being near water.
"Players have raised over £16.3 million supporting a range of important waterway and wellbeing projects run by the Trust. It's also wonderful to see the Canalside art trail project incorporating brilliant and inspirational ideas from schoolchildren, in creating murals that hopefully will bring delight to boaters and towpath users."
#towpathtalk #postcodelottery #canalandrivertrust #alperton #grandunioncanal