If you like the buzz of a city but also enjoy the tranquillity of the canals and exploring their heritage and industrial background, London has lots on offer and plenty to see along it's waterways.
Little Venice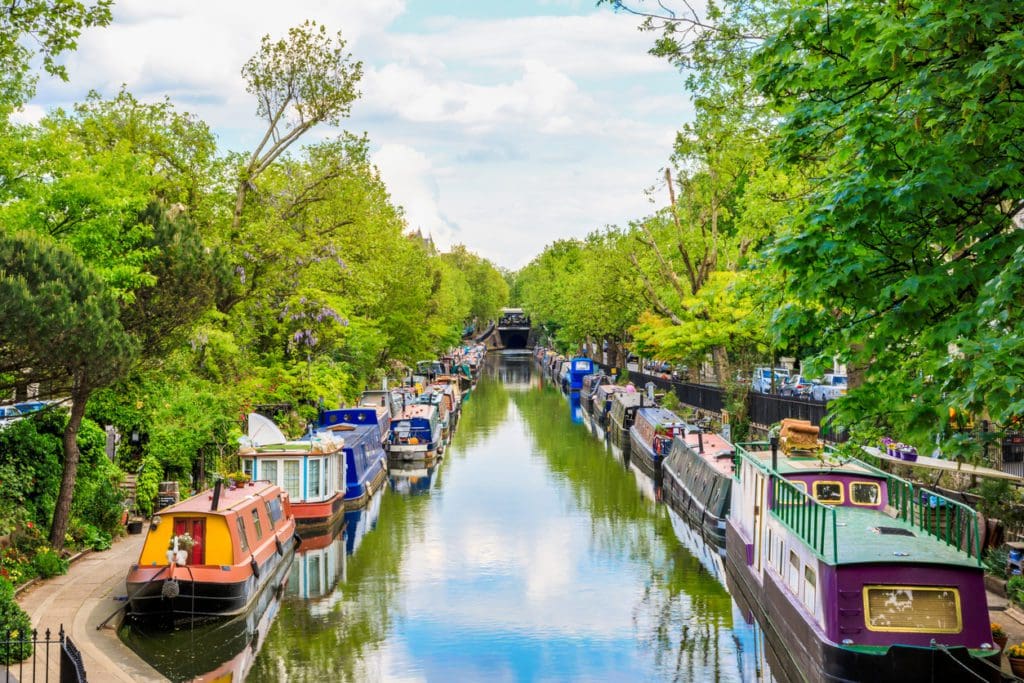 This district in West London is a tranquil canal area, home to lots of waterside cafes and pubs. Just North of Paddington, it's positioned where the Grand Union and Regent's canals meet. You can walk downstream past the elegant Regency streets of Maida Vale and on to Regent's Park and Camden. Regent's Canal starts in Little Venice and ends in Docklands. There's plenty of other canal activities to embark on here too, with waterbus services and canal boat trips and cruises.
Find out more about walks from Little Venice to Camden here.
Camden Lock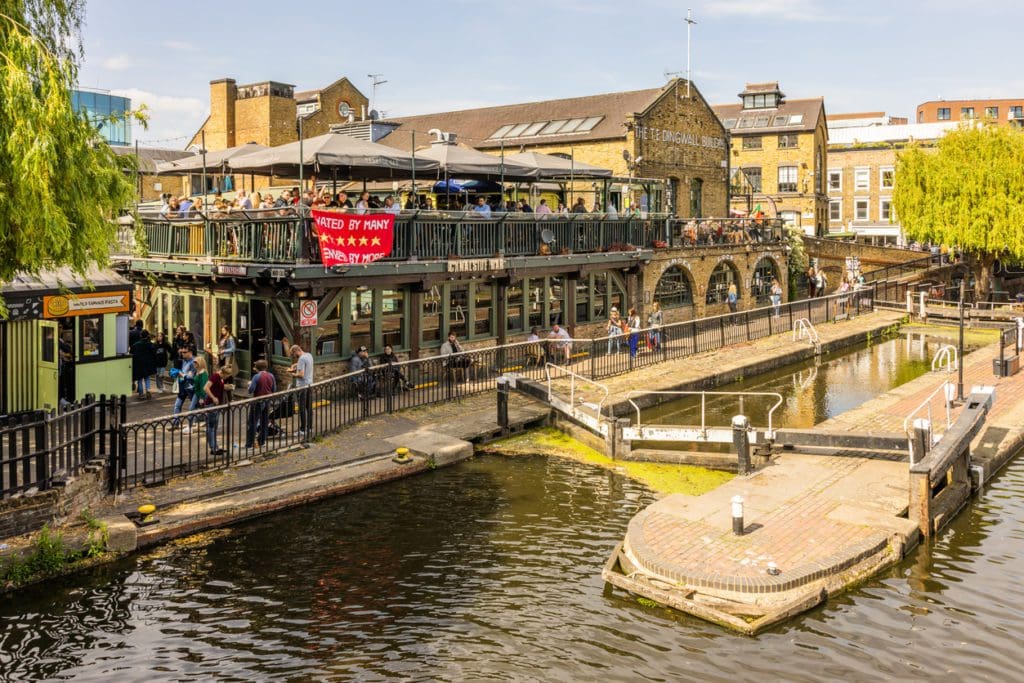 Named after the Prince Regent, later King George IV, the Regent's canal first opened in 1820 and passes through Camden, a vibrant and diverse area of London. Beside Camden Lock, actually Hampstead Road Lock, is the famous Camden Market, which presents a feast of street food options and lots of stalls and shops to peruse.
More information about Camden Lock can be found here.
Hackney Canal Walk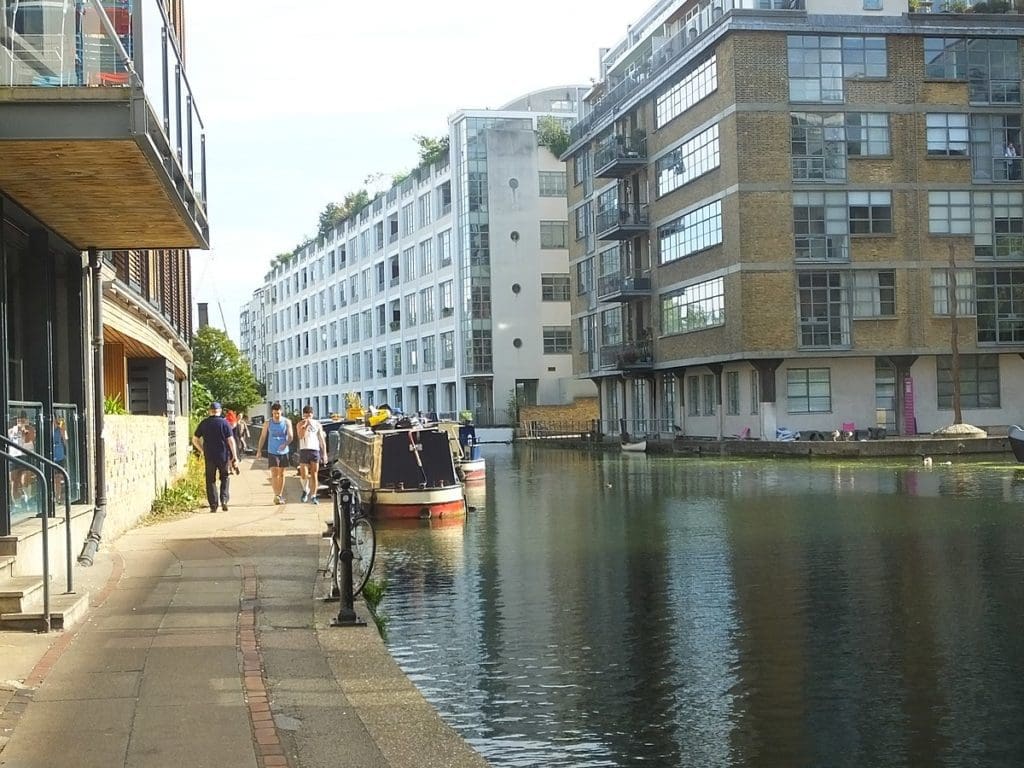 This circular walk in Hackney takes you along the Hertford Union Canal, the Regent's Canal and through Victoria Park. Along the walk you'll pass Old Ford Lock and head through Victoria Park, home to two cafes and a boating lake. Also in this area, you can continue you're walk through Hackney Marshes, where you can find waterside footpaths along the River Lea and Lea Canal.
Article continues below…
Advert
Find out more here.
Canary Wharf Walk
Setting off from Limehouse Basin, under the shadows of Canary Wharf, this trail tells old stories of East End heritage, of hardworking boat horses and families rubbing shoulders with exciting contemporary architecture, boat life and open green spaces. Commercial Road Lock, where the walk starts, is the last lock on the Regent's Canal, taking it into Limehouse Basin and beyond to the River Thames. Along this walk you'll pass Salmon Lane Bridge, Mile End Park, canalside Grade II-listed former goods warehouses, Johnson's Lock and lots more.
Find more information and details of the walk on the Canal & River Trust website, here.
Article continues below…
Advert