A COUNTRYSIDE walk between Chippenham and Lacock has been made much easier following repairs to a former towpath.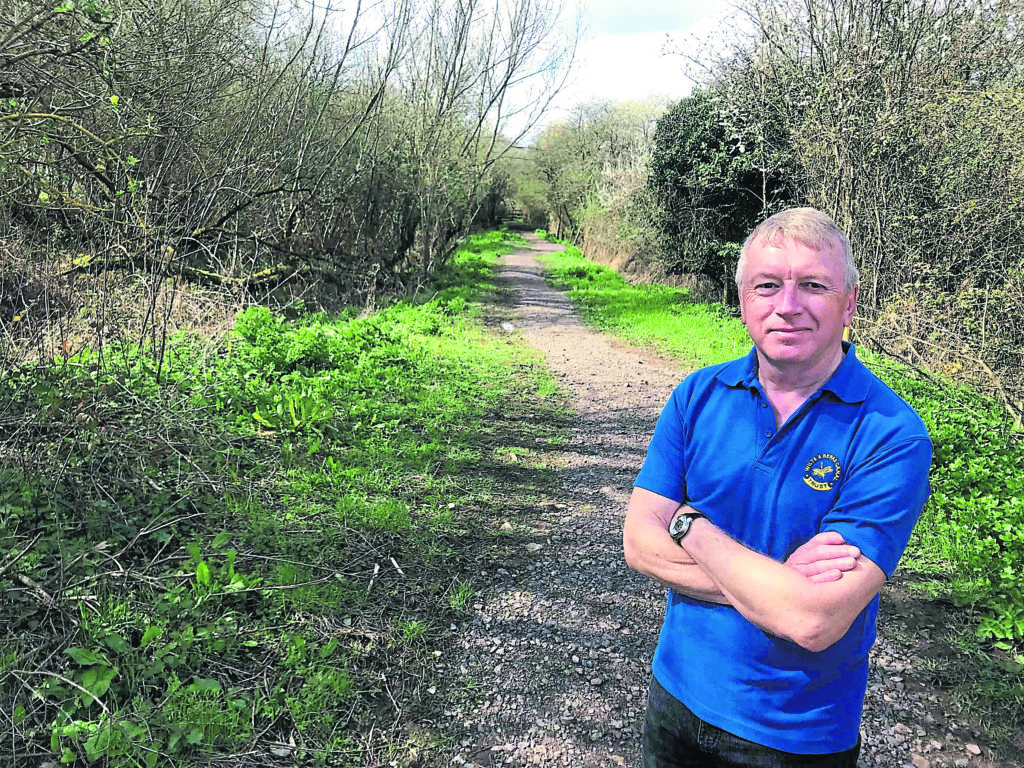 The Wilts & Berks Canal Trust has already restored a significant stretch of the waterway from Pewsham Locks to Double Bridge, making it a popular spot for walkers, runners and cyclists.
However, the public right of way then crosses a stile and passes alongside an unrestored section of canal before reaching fields on the edge of Reybridge. This part of the route was often muddy and slippery during wet weather.
Volunteers with the Melksham, Chippenham & Calne branch of the charity have now improved the drainage and laid a new surface along more than a hundred metres of the original towpath.
Work party organiser Howard Wilson said: "The restored canal is very popular with the local community who enjoy the scenic route through open countryside towards Lacock.
"We've made huge progress in breathing new life into this section, with a bridge, wharf and benches, but people have sometimes been frustrated by the path beyond which was less accessible whenever it rained.
Article continues below…
Advert
"Now, thanks to the support of the landowner, we've been able to carry out some major improvements."
Volunteers installed a drain to remove excess water from the derelict section of canal and prevent it overflowing, and spread recycled hardcore and scalpings along the right of way. They also repaired the stile at the Pewsham end of the path.
Howard added: "We've already had lots of positive comments from grateful members of the public who thanked us for our efforts, and we hope it will encourage even more people to walk this route and learn more about the history of the waterway and how they can support its restoration."
Article continues below…
Advert
The aim of the Wilts & Berks Canal Trust is to restore the entire waterway from the Kennet & Avon Canal near Melksham to the Thames & Severn Canal near Cricklade and the River Thames near Abingdon, connecting Chippenham, Calne, Royal Wootton Bassett and Swindon. New members are always welcome. Visit www.wbct.org.uk
#Wilts&BerksCanalTrust #lacock #towpathtalk #canals #canalsandrivers #narrowboat #rivers #waterways #lifeonthecut #boating #boats #canallife #canallifeuk