William Walker, a long-serving and devoted, retired employee of British Waterways (now Canal & River Trust) was given a most fitting send-off when he made his last waterborne journey aboard the Phoenix narrowboat on Friday 21st July 2023.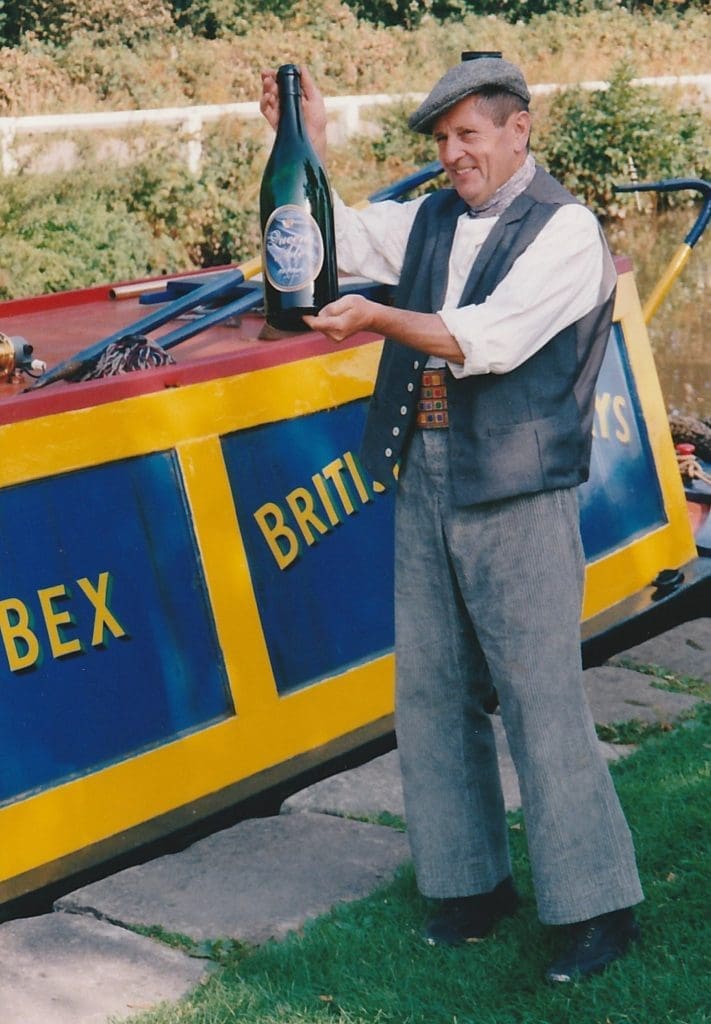 Departing from Whaley Bridge at 10am, William's coffin was transported on a last trip afloat, in traditional style, to Bugsworth Basin, one of his favourite places on the Peak Forest Canal where he was foreman for many years. The boat was captained by William's good friend Ian Braine.
Bugsworth Canal Basin, the head of navigation of the canal, was the largest and busiest inland port on Britain's narrow canal system and the only one to survive intact. William was fascinated by its restoration and complete transformation with an abundance of wildlife, true escapism and tranquillity.
William resided at Wharf Cottage in High Lane for over 40 years and was a highly valued member of the adjacent North Cheshire Cruising Club, where he would regularly be seen presenting local history talks, quizzes and film nights.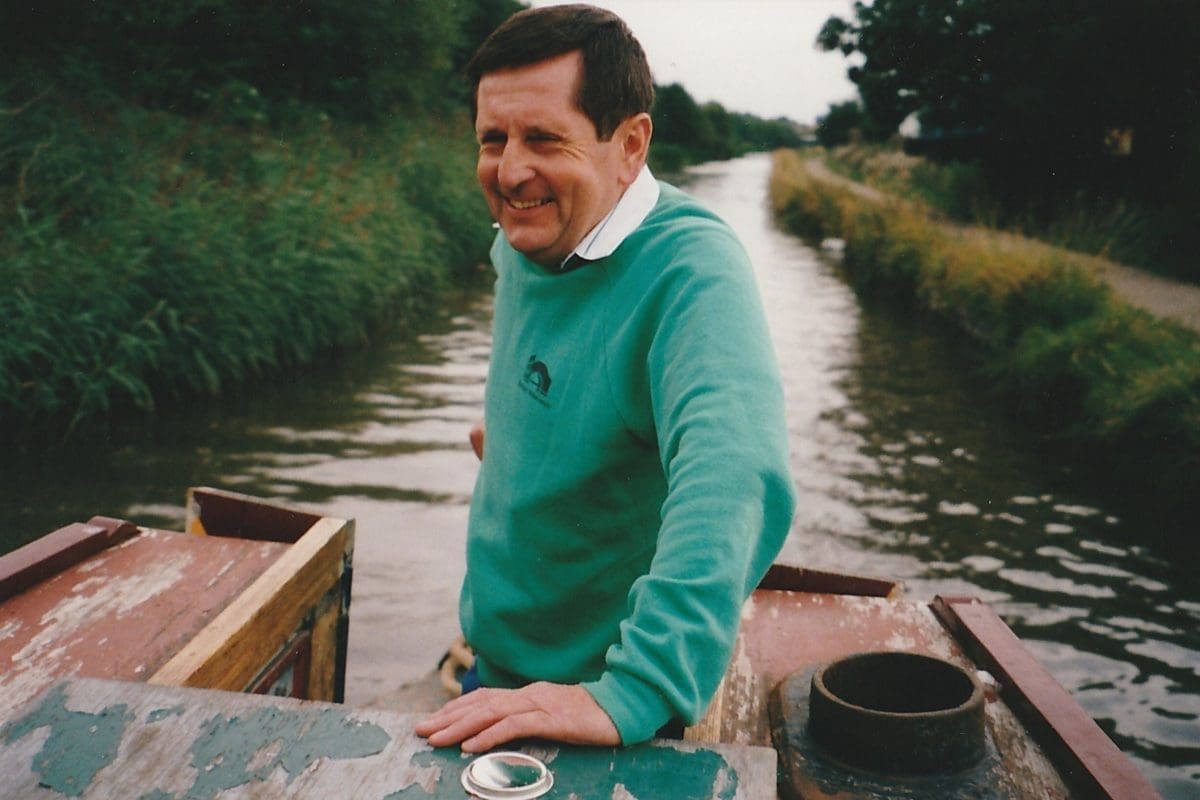 He had recently been made a director and was looking after the archives as well as a special event to commemorate the club's 80th Anniversary, which will still be going ahead as a tribute to William in September.
An extremely passionate local historian, William cared so much about educating people of all ages, about lost crafts and traditions and the important history and heritage of canals, mills and working life during and after the war.
Friends from William's extremely diverse life will be represented as passengers on board the Phoenix together with his close family.
A long-serving member of Stockport Harriers, William successfully completed several London marathons and other significant runs in Europe, including Austria, Germany and the Netherlands and he was a pioneer in raising funding for a professional track at Woodbank Park in Stockport.
One key thread ran throughout the entire life of William's adventures – to always be learning, sharing knowledge, giving people reasons to smile and living life to its full.
He was certainly the sunshine in everyone's life and he has left behind an amazing and rich legacy of memories to be cherished by many future generations.
The Life of William
William Henry Walker was born in Edgeley neighbourhood in 1939 and grew up with his three sisters and one brother and derived an early passion for motor vehicles which later inspired him to undertake a 7- year apprenticeship.
He became a fully officiated rally driver and a specialised mechanic in performance racing cars.
In his thirties, William engaged in a new hobby that often found him knee deep in mud and debris and up against much political opposition when he joined ASHTAC and restored the Ashton Canal.
This experience inspired a complete career change and William was delighted when he was offered a job with British Waterways in 1979.
The new role was William's absolute niche in life and he became a greatly admired "Friend to the waterways" where he excelled in "Making a difference" which he described as his "Raison d'etre" in life.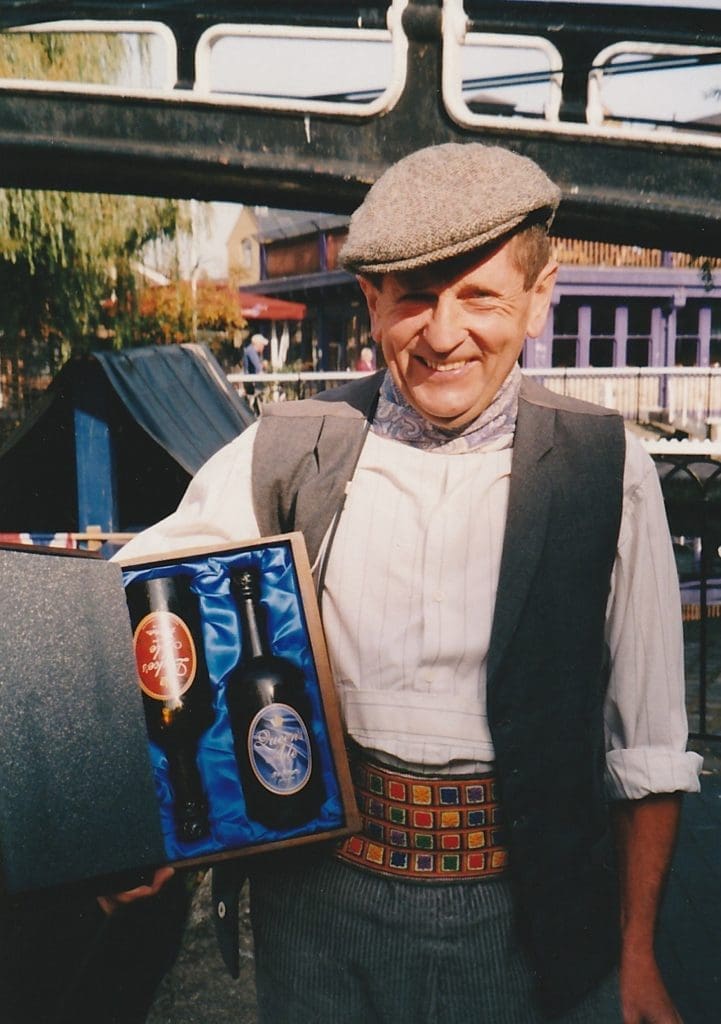 When he officially retired from his last role as Project Officer in 2004, William could not resist but to return to a part-time job as License and Moorings Officer, where once again his delightful smile and chivalrous, influential manner ensured that lots of boaters' unpaid fees soon got paid.
A True Waterways Stalwart with Unique Persona
Stuart Mills, Canal & River Trust chief investment officer, said: ""I have very fond memories of working with Bill in his role as a trades union representative and of his deep passion for the waterways. I know that he has been a dedicated waterways supporter for over 40 years and his commitment has been remarkable.
"His passion for local history and the canal network has meant that he has served tirelessly as a volunteer, both before and after his retirement, including managing the heritage boat Ibex and later being involved with the Saturn Project.
"In 2000, I can recall that William successfully put the canal network in the spotlight when he delivered barrels of Royal Ale, "mashed" in person by Queen Elizabeth II, from Bass Brewery in Burton-upon-Trent to Camden Wharf aboard our heritage boat.
"I personally greeted the small volunteer crew upon arrival of the boat at Camden and, destined for delivery to Buckingham Palace, the barrels were transferred to the Royal Family horse and dray. It took three weeks to complete the journey from Burton-upon-Trent and William volunteered for this opportunity in his own time.
"William could often be seen in a traditional boatman's costume, making a lasting impact with the younger generation and keeping historic boating traditions alive. He will be greatly missed."
The Funeral
Following William's "Last Journey Afloat", a historic tradition, the funeral procession departed from Wharf Cottage at 1pm for a service in Rowan Chapel at Stockport Crematorium at 1:45pm.
#WilliamWalker #towpathtalk #canals #canalsandrivers #narrowboat #rivers #waterways #lifeonthecut #boating #boats #canallife #canallifeuk