The Canal & River Trust is installing two new three-tonne pumps at Gloucester Docks that will take water from the River Severn and supply it, via the Gloucester & Sharpness Canal, to the people of Bristol.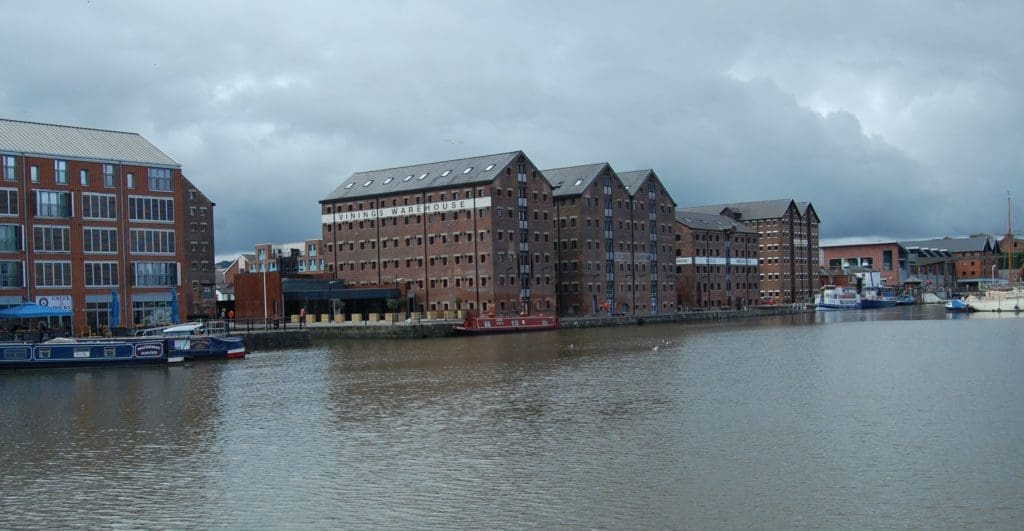 Capable of pumping enough water to fill an Olympic size swimming pool every 21 minutes, the installation of the latest two pumps will mean all four life-expired pumps at Gloucester Docks will have been replaced with modern, more efficient, pumps – completing a replacement project that began one year ago.
Once the latest installation in completed, the four pumps at the Docks will be able to take an average of 100 million litres of water per day from the River Severn to feed the Gloucester & Sharpness Canal, which is not only an important canal navigation, but also acts as a source for Bristol Water's supply for the population of Bristol.
The £400,000 works, funded by the charity, are taking place until 26 March.
Last year work began to replace the first two life-expired pumps at the Docks and new pumps were installed made possible thanks to players of People's Postcode Lottery.
Now, once again, the two remaining life-expired pumps will be removed over a two-week period and will be replaced by new energy efficient pumps being transported to Gloucester from the manufacturer Flygt in Sweden.
The pumps can cut the electricity bill for the pumping station at the Docks by around ten per cent and have a life span of around 20 years.
Nigel Taylor, senior maintenance engineer from the Canal & River Trust, said: "The pumps are vital in helping us to keep the canal open, ships moving and to supply hundreds of thousands of people in Bristol with water. They are highly efficient and are controlled by our state-of-the-art monitoring system so we can continuously manage water levels in the canal.
"Since 1834 water has been pumped from the Severn into the canal, and these new pumps are the latest exciting step in helping us to continue reducing energy consumption and CO2 emissions while supplying hundreds of millions of litres of water each week."
The installation is the most recent improvement works at the Docks this winter with a large dredging programme also taking place.
For more information on the work of the Canal & River Trust, including how to support through volunteering or making a donation, go to canalrivertrust.org.uk
#canalandrivertrust #crt #gloucesterdocks #towpathtalk #canals #canalsandrivers #narrowboat #rivers #waterways #lifeonthecut #boating #boats #canallife #canallifeuk