Repairs to the Calder & Hebble Navigation in the heart of the West Yorkshire's Calder Valley have taken a significant step forward this spring, three years after Storm Ciara caused significant flood damage in the region to its historic waterways.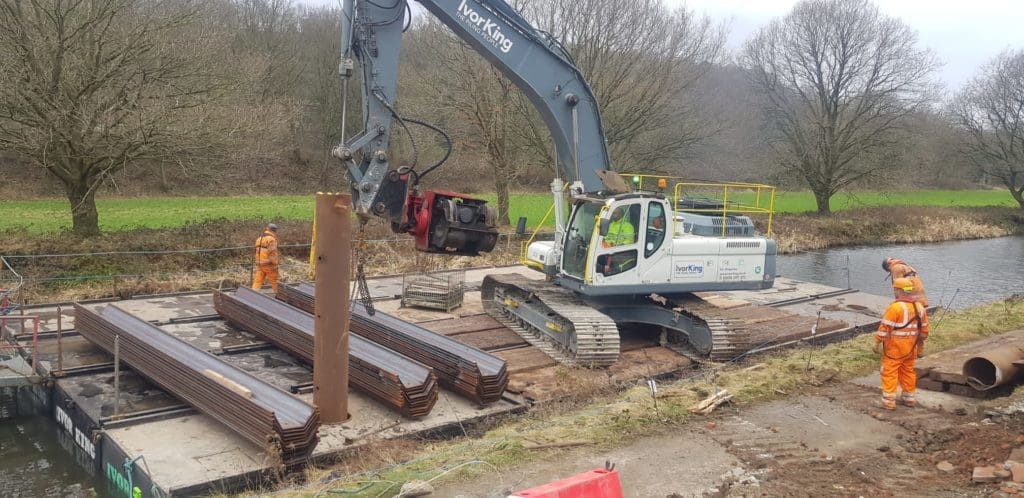 The Canal & River Trust charity, which looks after 2,000 miles of canals and rivers in England & Wales (317 miles in Yorkshire), has begun work on the final significant repairs to safeguard the navigation through Elland – which in recent years has been particularly vulnerable to the effects of climate change.
Three years ago, the Calder & Hebble Navigation sustained major damage during Storm Ciara, including Woodside Lock Landing and towpath being washed away and Figure of Three Locks becoming the Trust's most damaged single structure across its entire network when flood water from the River Calder overtopped causing £3 million damage.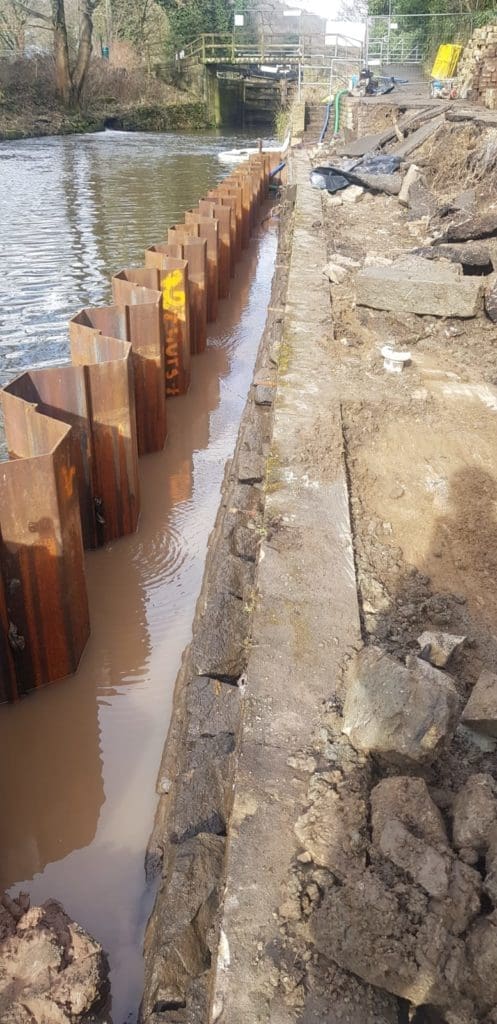 The restoration of Figure of Three Locks and the washed-out towpath was completed in April 2022. Now, with vital funding secured thanks to the support of players of People's Postcode Lottery, work has begun on a £507,000 programme of repairs at Woodside Lock, where a 30-metre section of collapsed lock landing and towpath is being repaired.  The works are anticipated to be completed by the end of summer.
The heritage works include repairing the storm-damaged lock landing and retaining wall along the towpath edge and resurfacing the towpath along the entire length. The Trust's specialists re-using and replacing the existing original stone. Because of the location and limited access, the canal charity delivers materials and carries out most work from the water, using a boat and floating pontoon. Signage is also in place to inform visitors about the works and local heritage highlights.  
Sean McGinley, director for Yorkshire & North East, said: "Our charity is tirelessly working to protect and preserve the region's Georgian waterways, which, as well as being around 250 years old, are also increasingly at risk from extreme weather conditions caused by climate change. 
Article continues below…
Advert
"We are delighted to have secured vital funding awarded by Postcode Earth Trust, thanks to players of People's Postcode Lottery. This is a much-needed support as the repairs from the effects of flooding are costly and time-consuming.  Whilst there will be some disruption for boats on our navigation and people on the towpath, it is great to be able to complete these vital repairs."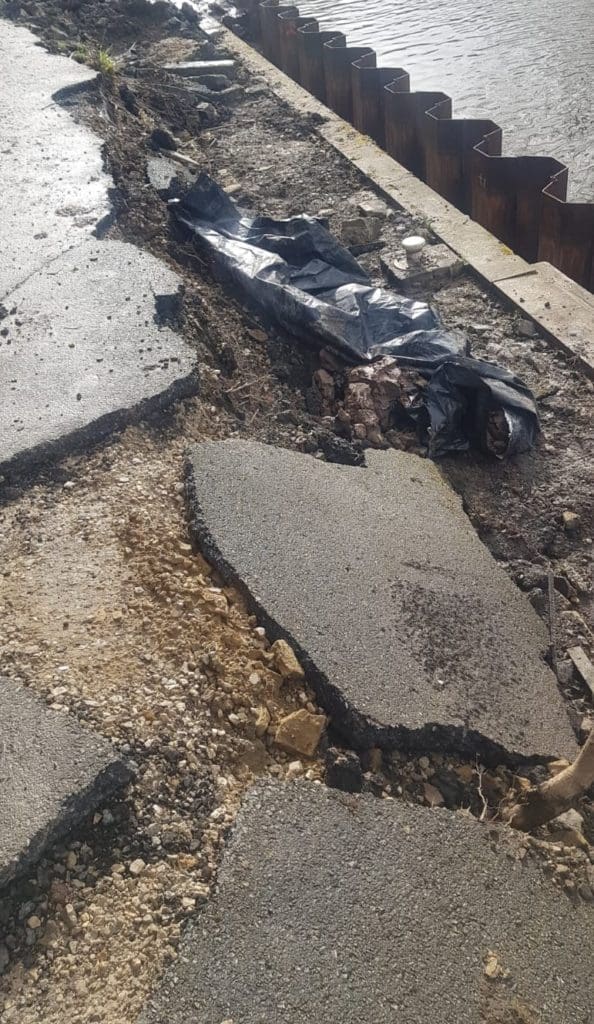 The repairs are taking place close to the former Woodside Flour Mill, believed to be the largest flour mill in Yorkshire in 1890. Boats used the canal to deliver grain made into flour to supply bakeries in Halifax and beyond. Now derelict, the ruins provide a historic architectural link to the past and a destination for many users of the navigation today. 
For more information about the Canal & River Trust and how to support the charity's work by volunteering or donating, please visit canalrivertrust.org.uk
Article continues below…
Advert
#canalandrivertrust #crt #calder #hebble #towpathtalk #canals #canalsandrivers #narrowboat #rivers #waterways #lifeonthecut #boating #boats #canallife #canallifeuk