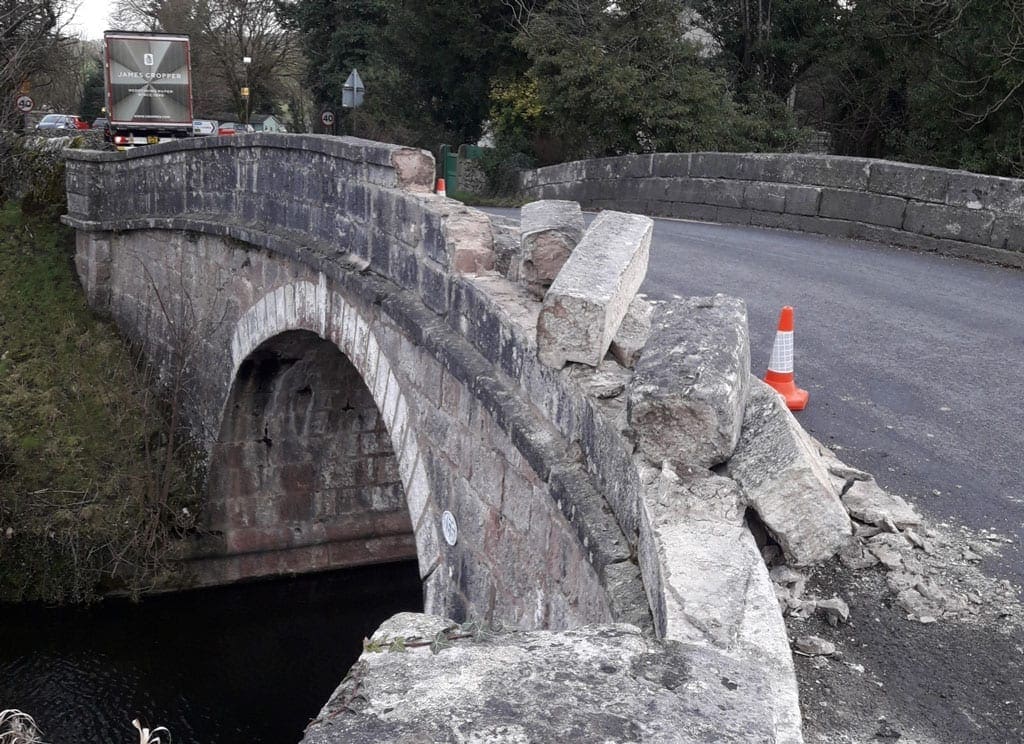 The Canal & River Trust, the national waterways and wellbeing charity, is asking drivers to take much more care when crossing the 200-year-old hump-back bridges that span the nation's canal network. 
The charity, which cares for 2,800 historical bridges, has installed CCTV to Grade II listed bridge 166 on the Lancaster Canal to catch 'hit and run' motorists and other drivers not taking enough care when crossing the bridge.
Hump-back bridges, synonymous with Britain's canal network, were built for the passage of horse-drawn carts, not for today's modern vehicles and HGVs, who cause up to £1 million pounds of damage to bridges each year.
The majority of accidents are 'hit and run', leaving the Trust unable to recoup the cost of the damage from drivers' insurers, and diverting vital funds away from work to conserve the nation's waterways.
The Trust is hitting back at irresponsible drivers by installing a CCTV sensor at an accident hump-back hot spot on the Lancaster Canal near Crooklands. Bridge 166 has been hit seven times in the last ten years, costing the Trust nearly £100k to repair and inconveniencing other motorists and the local community.
Crooklands Bridge was built as part of the final stage of construction of the mainline of the Lancaster Canal when it was extended from Tewitfield to Kendal in 1819.
Built by engineer Thomas Fletcher, it is Grade II listed.  The canal company re-routed the Milnthorpe to Crooklands road to make construction easier, but this resulted in a sharp turn to get onto the bridge and consequently the bridge parapet is frequently struck by large vehicles when drivers do not take enough care.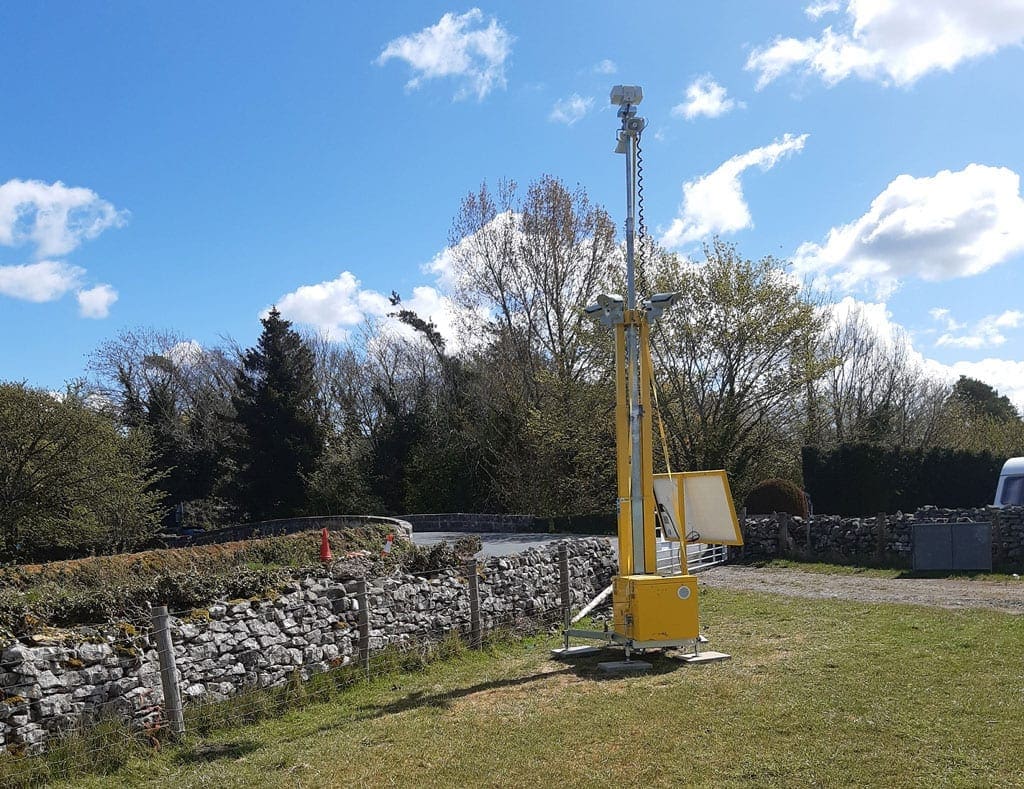 Bill Froggatt, heritage advisor at Canal & River Trust said: "The Lancaster Canal has the most bridge strikes across the whole of our 2,000 miles of waterways.
"We have taken the unusual step to install the sensor to bridge 166 as it has been repeatedly hit by vehicles over the last few years.
"Bridges such as this are such an important part of the canal's character and the area's heritage. Each time a bridge is hit a small bit of history is lost.
"If motorists just slowed down a bit and paid more attention, they would save a lot of cost and aggravation.
"It's also important that people respect the weight limit of the bridge and, if they exceed it, then we'd ask them to please find an alternative route. If it is a success, we'll look to install similar sensors to other hump-back accident hot spots."
For more information on the work of the Canal & River Trust including how to volunteer or donate visit www.canalrivertrust.org.uk.