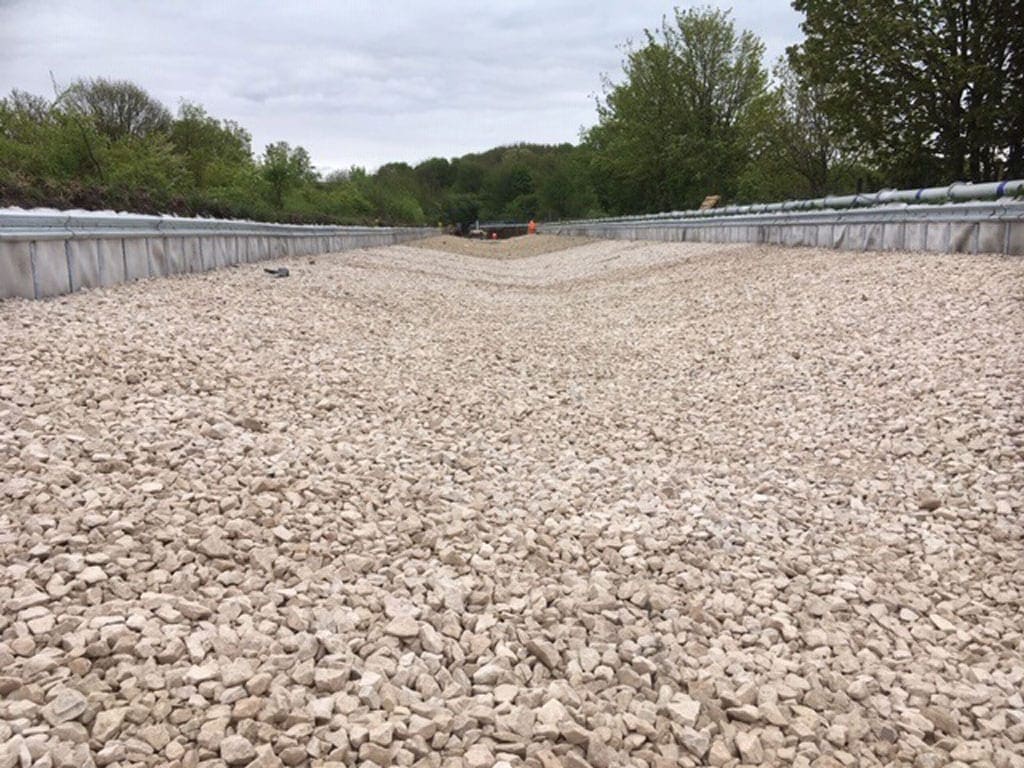 The Canal & River Trust, the national waterways and wellbeing charity, has completed repairs on Lune Embankment on the Lancaster Canal. 
Costing over £1.5 million the work has taken six months to complete after engineers had to face storms Dennis and Ciara and restrictions as a result of the coronavirus.
A 240-metre section of the canal, close to Lansil Industrial Estate, had a history of minor leakage over a number of years. Having been drained of water, the stretch has been relined with a man-made liner which is a modern take on the clay that would have been used to help keep the canal watertight 200 years ago when the canal and adjacent Lune Aqueduct were first built.
Other works included 50 metres of new piling to replace a corroded section and fenders to protect the new canal lining from accidental damage by boats.
Built by canal engineer John Rennie between 1794 and 1797, the Lune Aqueduct is architecturally one the finest aqueducts in England, carrying the Lancaster Canal over the River Lune on five semi-circular stone arches each of 70ft span.
Article continues below…
Advert
Graham Ramsden, project manager at Canal & River Trust, said: "The Lancaster Canal is one of the North West's most popular canals used by thousands of boaters who visit each year. It's a valuable resource for the local community who use it every day as an amazing place to go for a walk, cycle or simply to get away from it all and get close to nature.
"This has been quite a big job as we faced a number of issues including storms Dennis and Ciara earlier in the year, which flooded the working area, and more recently Covid-19 restrictions. The towpath along the aqueduct and canal are popular walks and we're pleased that we can re-open the towpath and canal to the local community, but we are asking people to please still obey Government guidance on social distancing keeping away from other people and moored boats."
Article continues below…
Advert
Known as the 'black and white' canal, the Lancaster Canal originally connected Kendal to Preston and was built to transport coal barges north from Lancashire's coalfields and limestone south from Cumbria.  It is one of the country's few coastal canals. Built along the natural lie of the land it offers 41 miles of lock free cruising – the longest lock-free stretch in the country.
For more on the work of the Canal & River Trust and to find out how you can volunteer and donate to support our work visit www.canalrivertrust.org.uk