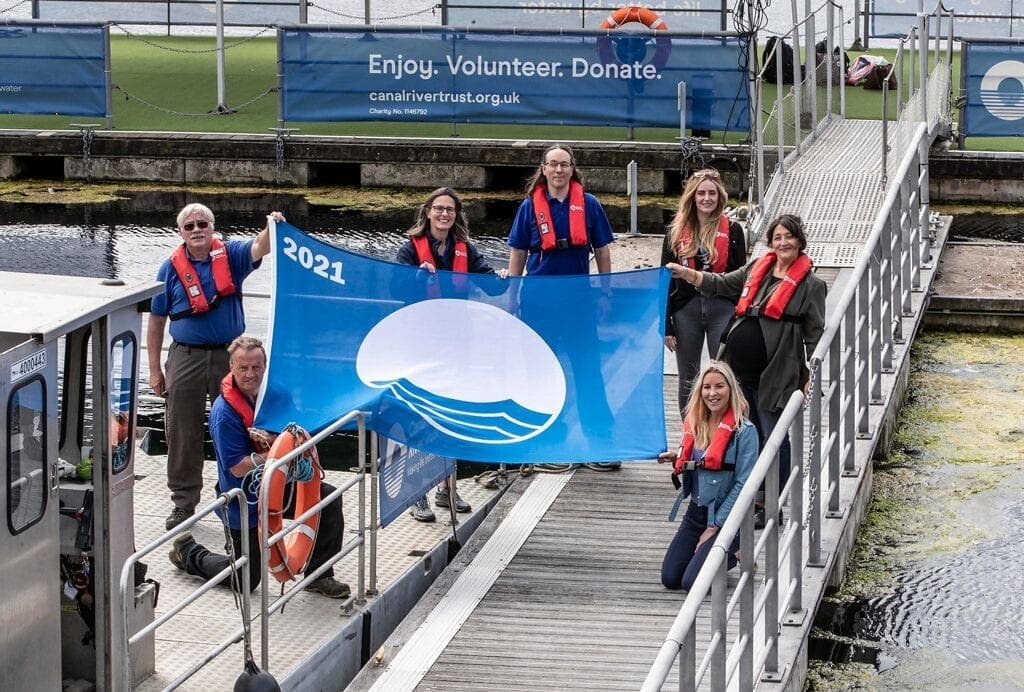 The waterways and wellbeing charity, Canal & River Trust, has been awarded England's first ever international Blue Flag award for the Royal Albert Dock and Salthouse Dock marinas in Liverpool.
The Trust, which looks after 36 hectares of waterspace at Liverpool's South Docks, received the award after its marinas in Liverpool received top marks for high standards of environmental information, management, safety, and boating services.
The water quality within the docks is of the highest standard and is home to an array of wildlife including thousands of blue mussels and hundreds of two-metre-long European conger eels, nicknamed by the locals as 'Dock Ness Monsters' due to their scary snake-like appearance. During the summer months thousands of moon jellyfish can be found floating in the water.
Daniel Greenhalgh, regional director at Canal & River Trust said: "We are absolutely delighted to be awarded this prestigious international Blue Flag award and to be the first marina owners in England to receive the recognition is a great achievement.
"As a charity we are very proud of the management by our colleagues, volunteers and partners, who look after Liverpool's South Docks to the very highest standard. Liverpool is one of our key strategic priority areas and we have lots of exciting plans coming up over the next few years.
"Research has shown that being by water makes us feel happier and healthier, and this award really highlights how a waterspace can make a place come alive through water-based activities, daily exercise or spending time looking at the array of wildlife. There's no better place to escape and visit than the iconic docks."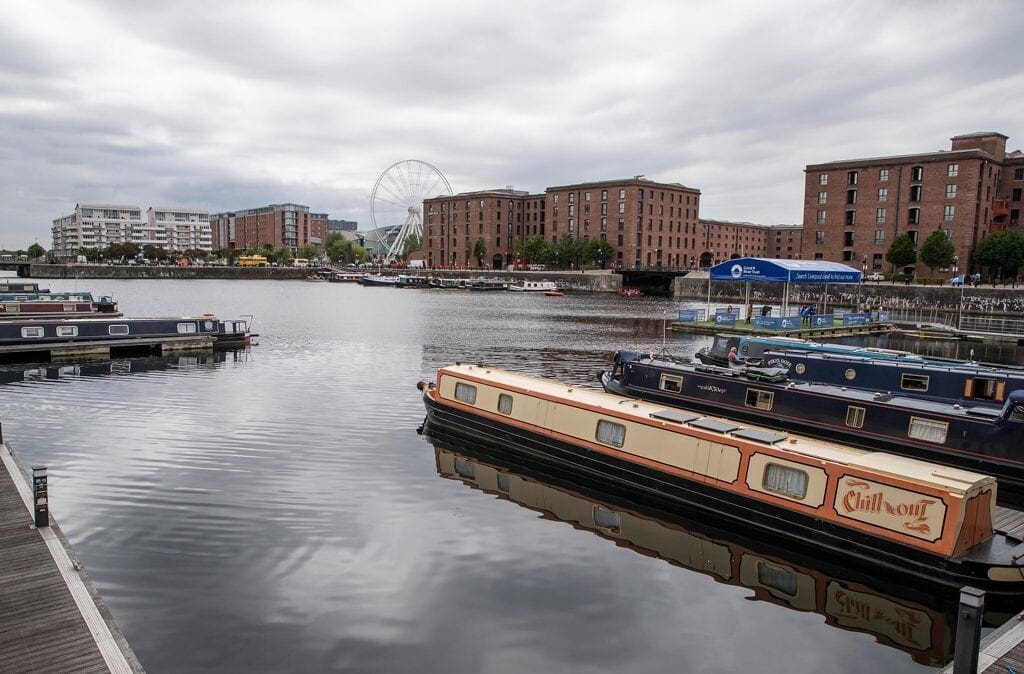 Royal Albert Dock Estate Manager, Sean Morrison, comments: "For a heritage estate like Royal Albert Dock Liverpool's waterways to be given the honour of England's first Blue Flag Marina is clearly testament to the hard work and dedication of everyone involved. Our partners at Canal & River Trust are to be commended for their achievement and this award only solidifies Royal Albert Dock's position as a premier global destination."
The Blue Flag scheme is managed in England by Keep Britain Tidy. Allison Ogden-Newton OBE, the environmental charity's Chief Executive, said: "We would like to congratulate Liverpool's Royal Albert Dock and Salthouse Dock Marina on becoming this country's first Blue Flag Marina. It is a fantastic achievement and testament to all the hard work done by Canal & River Trust."
The Albert Dock and Salthouse Dock moorings are part of a UNESCO World Heritage Waterfront site in the heart of Liverpool City. With an abundance of character and steeped in maritime history, the 'Jewel in the Crown' Royal Albert Dock attracts millions of tourists every year, with the Trust hosting a number of world class events from the waterspace.
Both marinas consist of finger and linear pontoons, offering electricity and water supply and can accommodate up to 60 vessels large and small in Albert Dock and 46 visitor canal boat moorings and 20 long term moorings in Salthouse Dock.
The Trust is currently undertaking a review of its Waterspace strategy and will also be hosting a number of events over the summer including a waterfront Wellbeing Weekend, with a range of fun free activities taking place during the weekend of 20th-22nd August. For further information visit https://canalrivertrust.org.uk/enjoy-the-waterways/events/2021-08-20-waterfront-wellbeing-weekend
For more information on the work of the Canal & River Trust including how to volunteer or donate visit www.canalrivertrust.org.uk