An unexpected flotilla of narrowboats has been delighting visitors at the National Waterways Museum in Ellesmere Port this week, as the canal boats sail onto the Shropshire Union Canal from the Manchester Ship Canal. The Canal & River Trust has been helping more than 40 boats which have been trapped on the River Weaver Navigation, after the Anderton Boat Lift unfortunately had to be closed in mid-August for safety reasons. Normally the boats would return to the rest of the inland waterway network by taking a passage through the lift back up to the Trent & Mersey Canal.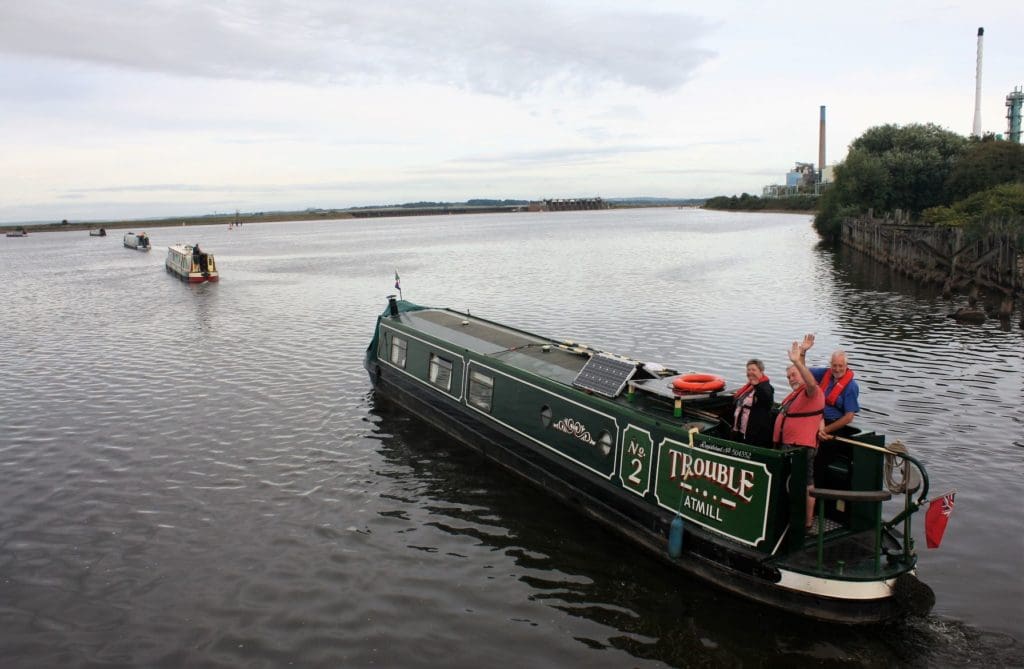 The Trust's customer services team contacted all affected boaters individually to make arrangements for safe passage onto the Manchester Ship Canal.  A special talk was held at Anderton Boat Lift to give advice from an independent surveyor, who also assessed each boat to ensure it was seaworthy.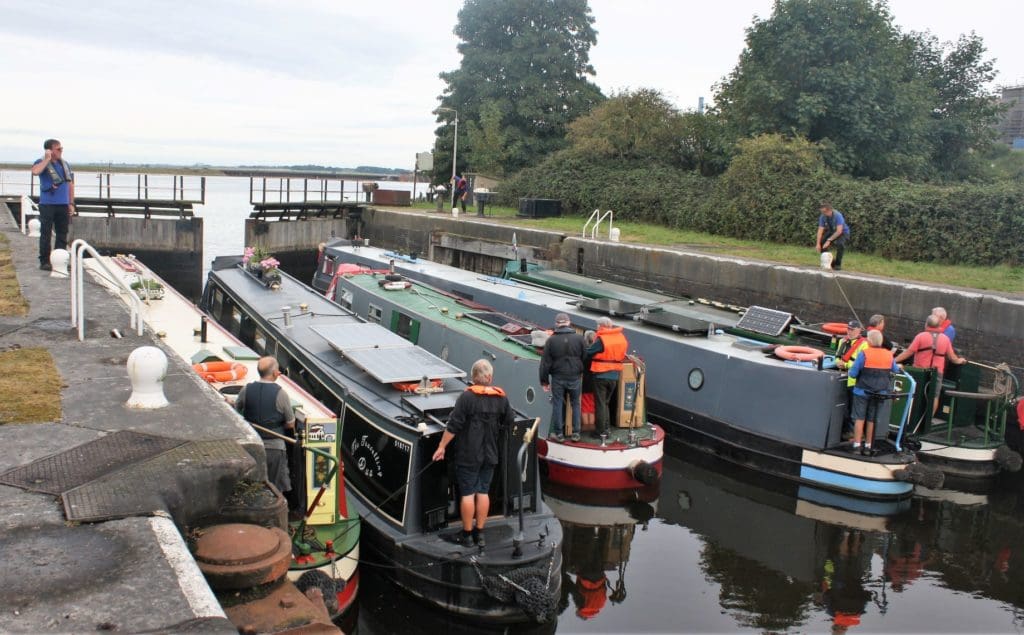 Anderton Boat Lift is unfortunately closed for the rest of the boating season following a problem with a broken 'shoot bolt bracket' on one of the gates at the top of the boat lift. This is an extra safety feature which would hold the gate up if the supporting cables were to fail.
Trust engineers have carried out extensive surveys of the faulty equipment and reluctantly decided that the lift will need to be out of action for the rest of the boating season.  The repair needed will affect all the gates at the site, requiring the installation of new equipment in the gate lifting mechanisms. The boat lift, the world's first, is a unique structure so new components have to be designed, manufactured and tested, which is not a quick process.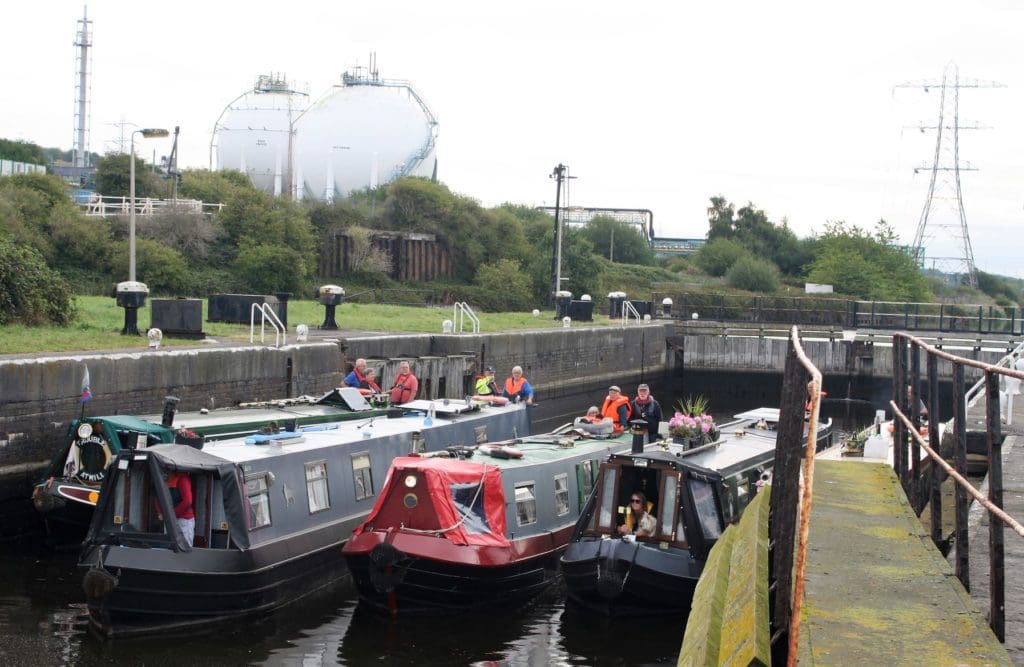 In the meantime, Anderton Boat Lift visitor centre is very much open for business as usual and boat trips are available along the River Weaver Navigation to Northwich.
#canalandrivertrust #andertonboatlift #towpathtalk #canals #canalsandrivers #narrowboat #rivers #waterways #lifeonthecut #boating #boats
Article continues below…
Advert