ANOTHER spectacularly productive work party saw Shropshire Union Canal Society volunteers able to settle into and enjoy their new compound south of Crickheath Bridge on the Montgomery Canal.
A wide variety of preparatory tasks were completed ready for machine plant operations to start. Thanks to favourable weather conditions, vegetation clearance continued apace in the dry channel.
Bonfire work is always a popular activity in the colder months and by the end of the weekend the middle 200 metres had been fully cleared and is now ready for stump removal and site strip. Vegetation clearance work also took place at the south end of the site up to Schoolhouse Bridge, with detailed surveying of the channel dimensions to be extended right up to the southern limit.
The wharf at the north end of the site, by Crickheath Bridge, has been previously cleared of most vegetation and, as is normal this time of year, had standing water in places due to raised groundwater levels. However, this didn't prevent a group of energetic volunteers working at ground level to the rear of the wharf.
During the summer a number of coping stones will be removed to allow repairs to the wall beneath. Holes were dug in the ground behind the copings in readiness for removal.
Another group of volunteers took the opportunity to complete a job required to make good works to the previous project, north of Crickheath Bridge. More than 700 hedging whips of mixed native species were planted on the offside bank along the field fence.
Article continues below…
Advert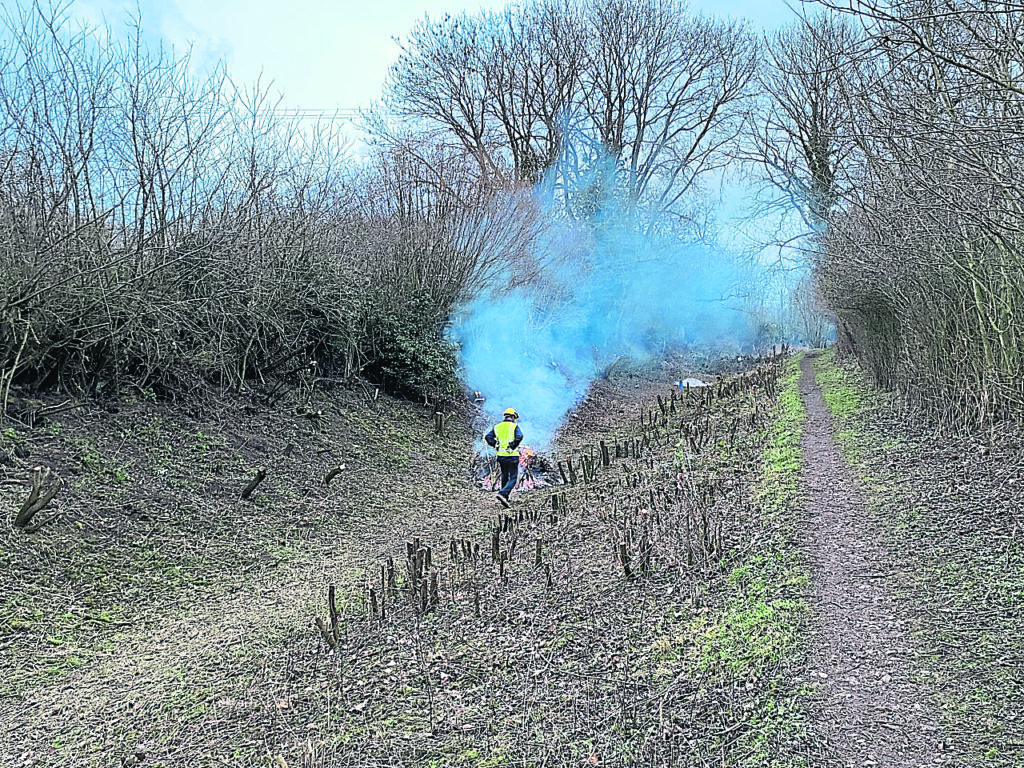 Back in the compound, volunteers were able to relax at break times in their new surroundings. The welfare shelter has been extended, has a new tarpaulin roof, half-height walls constructed from repurposed newt fencing and, in case of inclement weather, removable window panels. The volunteers have been greatly encouraged by interest shown in the new project by local residents and the general public, possibly helped by the compound's location next to the towpath and by the village. A number of new volunteers have also been welcomed this year including two more young people, accompanied by their guardians.
#shropshireunioncanal #towpathtalk #canals #canalsandrivers #narrowboat #rivers #waterways #lifeonthecut #boating #boats #canallife #canallifeuk