THE introductory line on the back dust cover of this unique book says: 'The first field guide to all of the world's major land habitats'.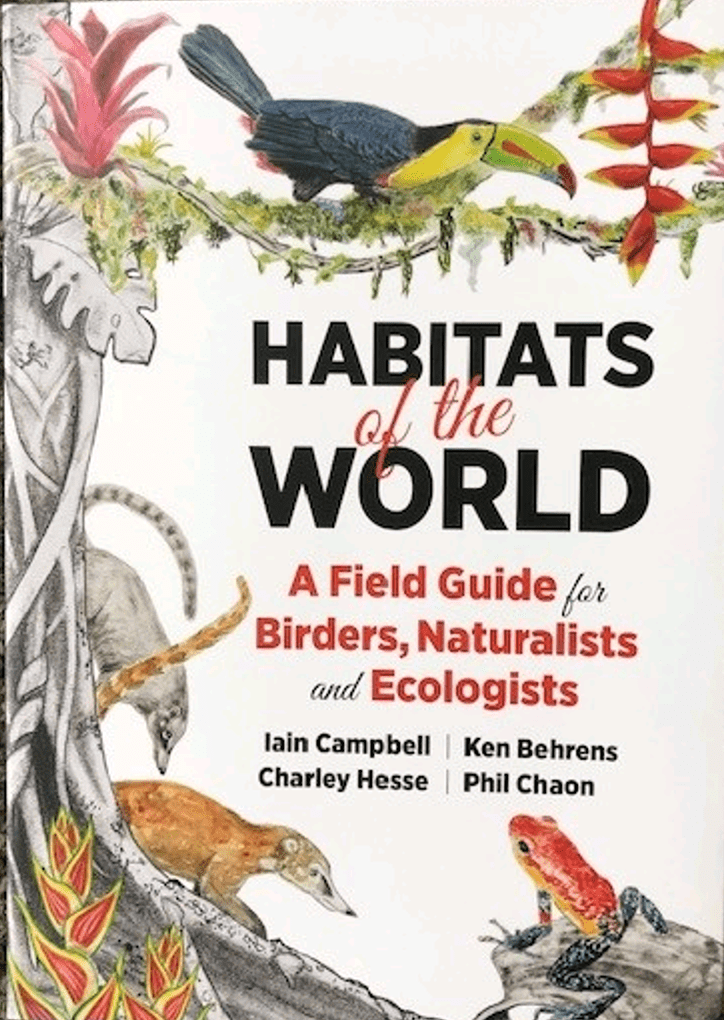 This bold statement is certainly a truism and, if anything, perhaps a little understated. Nature lovers are in for a treat if they're looking for an easy to interpret, all in-one-ready reference that covers our entire planet's major ecological habitats. Habitats of the World – A Field Guide for Birders, Naturalists and Ecologists is extremely well illustrated and brimful of the essential information one needs in order to get the maximum out of any chosen outdoor pursuit.
Obviously and it goes without saying, irrespective of what your particular niche interest may be, understanding natural habitats in detail is essential, whether you're a keen birder, general outdoor enthusiast, ecologist or naturalist.
Our world as we know it has 189 major land habitat types and all are covered in the field guide, making it a first of its kind using the common natural history guide format. With more than 650 colour photographs of different habitats and the wildlife they support, 200 diagrams and 150 distribution maps this professionally compiled reference book goes even further.
It has 150 silhouettes which depict each habitat alongside a human figure. By way of a quick reference key this is a first for me and it provides an immediate mental image of the look and scale of the particular habitat being described.
Linked to this unique key are the 'climate boxes' which make for easy comparisons between habitats. In addition to these, there are 30 other illustrated boxes which present easily understood explanations of complex phenomena affecting habitats. These could be plate tectonics and mountain formation to fire regimes and climate change.
Article continues below…
Advert
To enjoy and use Habitats of the World as a ready reference, one doesn't have to have a scientific background. Anyone wanting a deeper understanding and appreciation of the habitats around them, be it from the confines of their narrowboat, or while travelling the world, would do well to invest in this book as a quick and reliable source of information.
REVIEWER: Kevin Thomas
Habitats of the World – A Field Guide for Birders, Naturalists and Ecologists by Iain Campbell, Ken Behrens, Charley Hesse and Phil Chaon is published by Princeton University Press (Paperback, 568 pages, £25; also available as an eBook)
Article continues below…
Advert
ISBN: 978-0-691-19756-2; eBook: 978-0-691-225968