"WHAT a wonderful surprise I had when starting to read We Don't Go Far But We Do See Life," said reviewer, Les Heath.
"Author Keith Harris had been musical director of the annual festival at Saul, dubbed Folk On The Water. I was there with my boat in 2006 when 12,000 people attended and £50,000 was raised for the Cotswolds Canal Trust. The first chapter deals at length with this venture.
"The book also ended on a note with which I was familiar – a jet of diesel squirting into the engine bilge, in my case almost all of the contents of the fuel tank.
"In between the two this book is a delight for all boaters. In fact, the journey from the Bristol Channel to the Thames, along the Kennet & Avon, was such an adventure it could have been a book in itself, especially when one considers that Keith's Dutch barge, the Saul Trader, was 70ft long with a 13ft beam.
"Setting his sights on Europe, Keith had decided not to venture around Land's End but to tackle the K&A despite the size of the vessel.
"Needless to say there were countless occasions when a boat of that size found that the bottom of that canal was too near the top.
"On one occasion the boat was stuck with five narrowboats and a cruiser behind and three coming the other way.
"The crew of the Saul Trader experienced the problems we all have with trying to moor on the Thames but once the vessel reached the sea she came into her own – with plenty of water underneath.
"Europe beckons most barge owners and the Saul Trader's was no exception. It certainly made for more leisurely cruising in France, Holland and Belgium – but not without its moments.
"Keith's adventures really make easy reading and it was a joy to join him on his travels, albeit from the comfort of an armchair."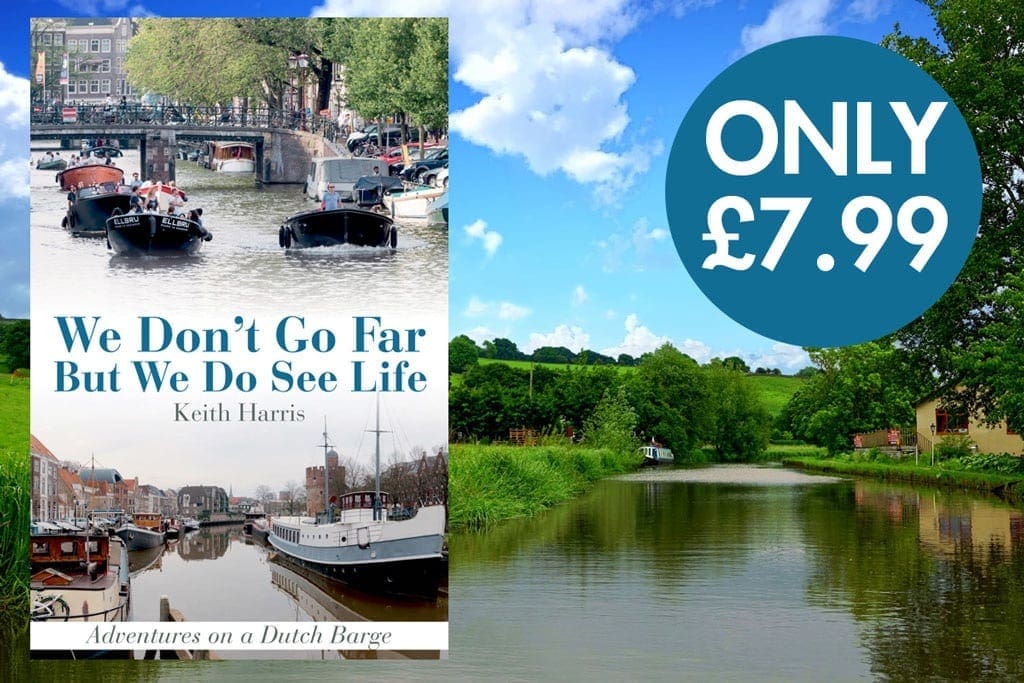 Get your copy of We Don't Go Far But We Do See Life, by Keith Harris, published by Banovallum Books, an imprint of Morton's Books Ltd for just £7.99 from www.mortonsbooks.co.uk.