INLAND waterway businesses and boats owners are coming together to help the newly established Forces Vets Afloat Project restore a boat so it can be used and enjoyed by British forces veterans.
Founder and boat owner Andy Flint set up the project in July 2021, and with the support of River Canal Rescue, Ballinger Towage Services, Redhill Marina and volunteers, is on track to send its first boat to the Veterans Support Association (VSA).
The project began when Andy, a member of the abandoned boats group on Facebook, witnessed people arguing over rights of ownership and how to create the highest profit for the least investment. He posted a suggestion that rather than haggle over who could make the most from the boat, why not give it to a more deserving cause.
His feedback received 100+ likes and comments, and the consensus was to support ex-forces personnel. From there things snowballed; a member of the military, Lizzie Lane, offered to set up the Forces Vets Afloat Project on Facebook and within 24 hours it received 15,000 views.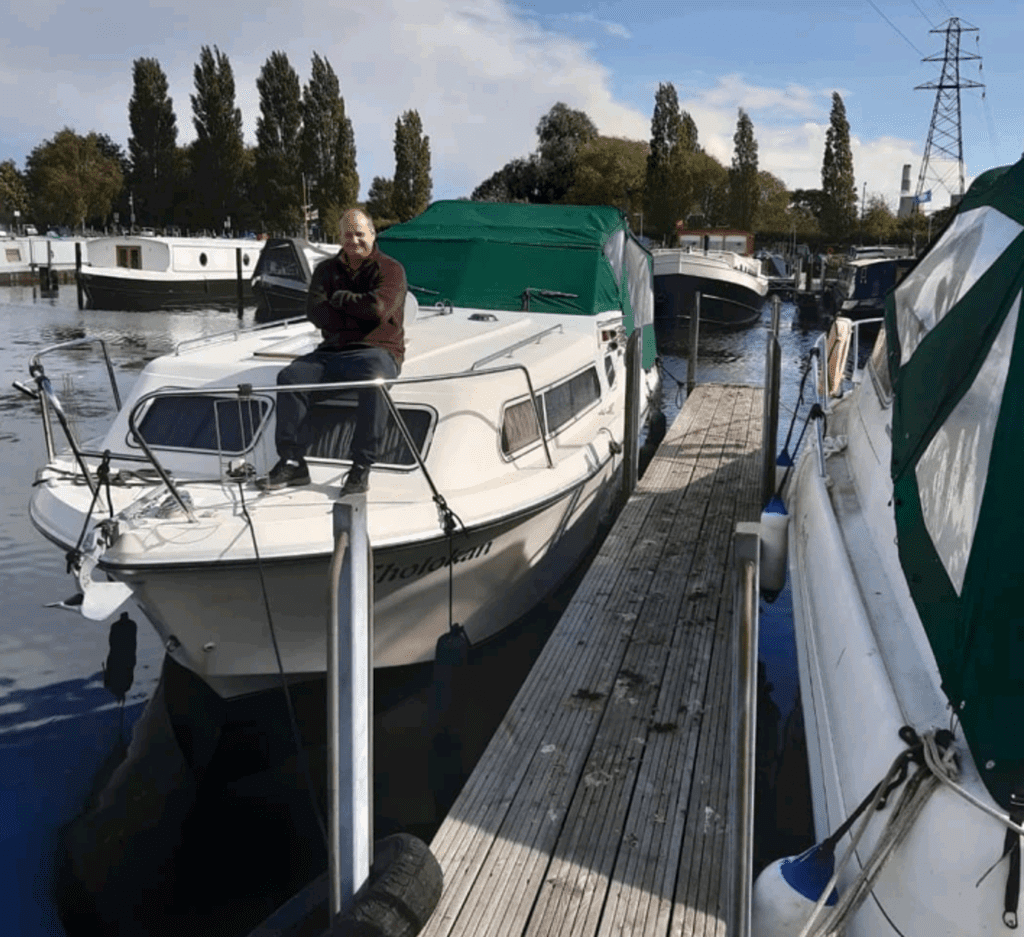 RCR's rescue team co-ordinator, Tushka Horton, also messaged Andy, offering assistance and signposting him to Redhill Marina in Nottingham. As RCR takes its abandoned vessels there, she thought it would be a good place to source and restore a boat.
By day three, the site had 50,000 views and Andy was approached by Fran Vaughan, who offered to donate her parents' 40ft narrowboat, Spencer's Revenge. Her father Frank, had passed away, and the boat, moored at a marina on the Macclesfield Canal, needed some tlc.
The same day, ex-forces veteran Pete Ballinger messaged Andy volunteering his towing services. With help from Tushka and other volunteers, Pete travelled from Chepstow to Cheshire to pick up the boat and deliver it to the Marina on the River Soar.
Tushka comments: "I was thrilled to be able to steer the boat and help with the lock at Great Haywood. All of us are so proud to be involved in this Project."
Graham Smeeton from Redhill Marina agrees: "When Tushka asked if we could provide a base for the project's donated boats, we were more than happy to help. All of us here, including marina owner Richard Morley, are proud to support those who have served our country."
Spencer's Revenge has been re-named Aurora and once restored, it will become a floating community hub for the VSA, supporting people with Post Traumatic Stress Disorder. VSA founder John Joyce welcomes this new initiative, describing it as 'the biggest new therapy' for veterans: "In July, nine veterans went on a River Thames boat trip and we all found it so relaxing. I knew then I had to find a boat and soon after Andy contacted me. Fate certainly played a part!"
Fate appears to have been present since the start of the project. Andy lives close to Redhill Marina and Fran says the timing of her father's passing is 'too perfect to be a coincidence'. Both of Fran's parents were in the military and having been left with a boat that needed work, she came across Andy's donation request.
A second boat, a fibreglass Viking 23 moored on the Coventry canal, was donated by Keith Prosser in October, and in another quirk of fate, the inheritance of a 24ft sailboat from an unknown benefactor, influenced his decision. "I was given a boat by someone I didn't know, so felt it only right to support the project and give Canute to a veteran I don't know."
Andy continued: "The whole project is about utilising the skills and knowledge of businesses, boat owners, volunteers and the VSA, so we get boats to people who will really benefit from them." RCR is providing one year's free membership for all boats donated, but the project also requires more business support and volunteers.
To find out more and make a donation, visit www.forcesvetsafloat.co.uk and click on more/want to help, send a message via Forces Vets Afloat on Facebook or WhatsApp, email [email protected] or call 07956 082162.
#towpathtalk #canals #canalsandrivers #narrowboat #rivers #waterways #lifeonthecut #boating #boats #forcesvets #armedforces #forcesvetsafloat