The Anderton Boat Lift Visitor Centre, near Northwich, remains open to the public, despite the closure of the Victorian lift to boat passage.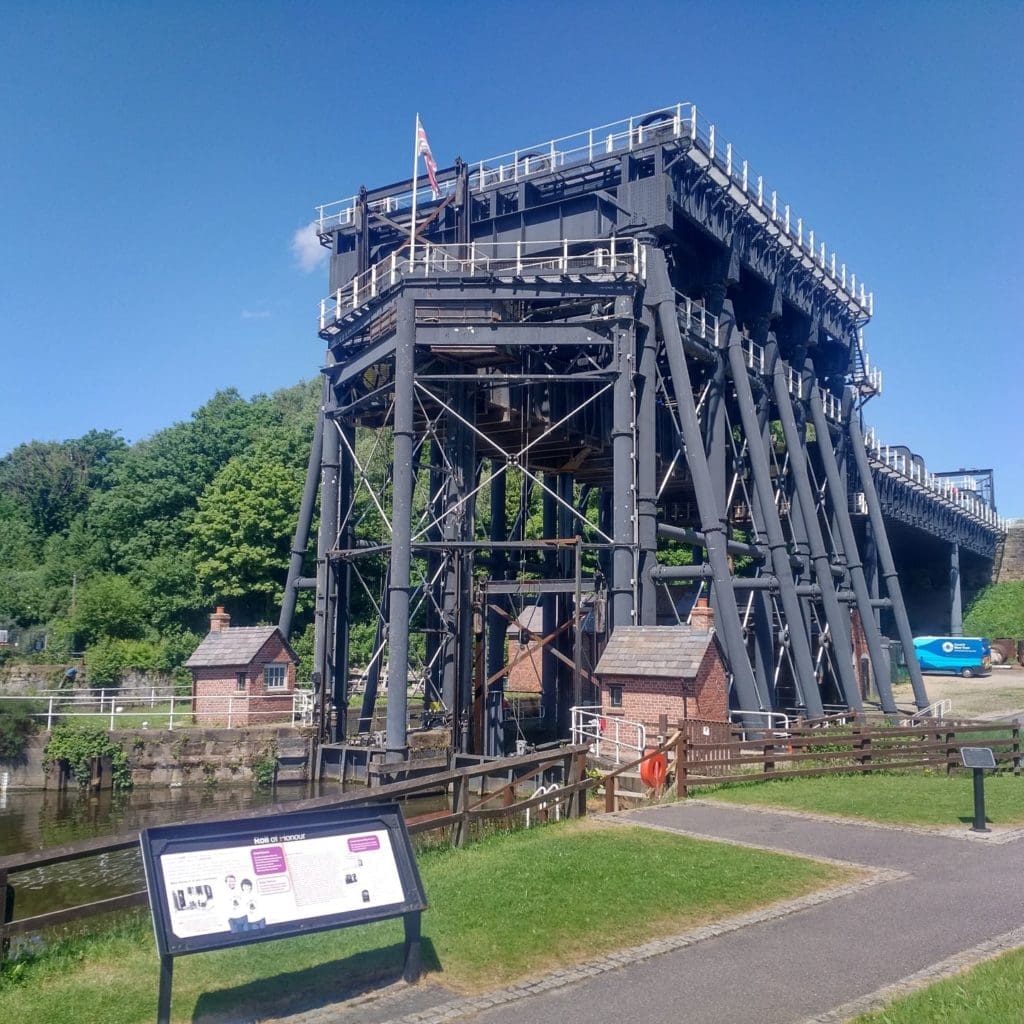 Visitor numbers have fallen since news was announced of the closure of the boat lift a few days ago due to a repair required on the caisson gates. However the lift's owner, the Canal & River Trust charity, is keen to emphasise the Anderton Visitor Centre is still open for business as usual.
Seven days a week, it offers free entry to a fascinating exhibition about the history of the lift, plus an exciting children's playground, café and gift shop. Instead of providing boat trips through the lift, the Edwin Clark trip boat is now offering extended one hour river trips along the beautiful River Weaver Navigation to Northwich town centre leaving at 11.30am and 2pm. And visitors can still get up close with Walking the Lift tours around the amazing structure.
Ani Sutton, destinations and attractions manager with the Canal & River Trust, said: "We are upset that the boat lift has had to be closed at the height of the school summer holidays. Our engineers have carried out extensive surveys of the faulty equipment and reluctantly decided that the lift will need to be out of action for the rest of the boating season.
"The repair needed will affect all the gates at the site, requiring the installation of new equipment in the gate lifting mechanisms. The boat lift, the world's first, is a unique structure so new components have to be designed, manufactured and tested, which is not a quick process.
"However we want to stress that the visitor centre next to the Cathedral of Canals is still very much open for business as usual. The river trips include an engaging commentary all about the lift so our visitors can still discover the fascinating story behind one of the seven wonders of the boating world. And there's lots to do at the site – some free, some paid for. It's not just about boat trips through the lift."
Article continues below…
Advert
The Anderton Boat Lift Visitor Centre is open daily from 10am – 4.30pm. Upcoming events include a free Let's Engineer workshop day for budding young engineers, aged 7 – 10. Lift walking tours cost £10 and river trips £7 (children £6). For more information and to book a place, please ring 01606 786777. Check out the Canal & River Trust website: https://canalrivertrust.org.uk/places-to-visit/anderton-boat-lift-visitor-centre.
#andertonboatlift #canalandrivertrust #towpathtalk #canals #canalsandrivers #narrowboat #rivers #waterways #lifeonthecut #boating #boats