We have received payment for the content in this article. Learn more.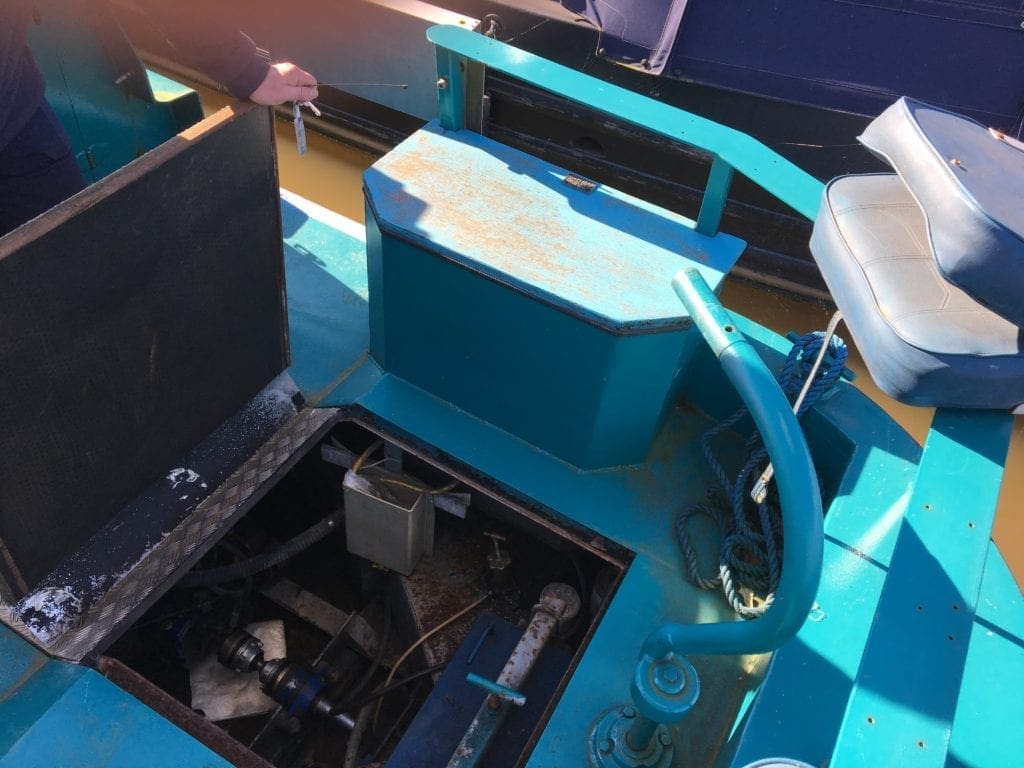 Seddon Plant & Engineers Ltd has launched an innovative eco-friendly Bilge Bag, enabling canal barge and boat owners to rapidly and safely remove contaminants such as oil and fuel from their bilge before water is emptied into the waterways.
The small and lightweight Bilge Bags are simply placed within the bilge and remain in-situ to remove hydrocarbons to non-detectable levels and prevent the release of contaminants or hazardous fluids into the waterways. They contain a unique blend of polymer granules that soak up and solidify any liquid hydrocarbons into a rubber-like solid upon contact with hydrocarbons.
Available in three sizes with the capacity for each Bilge Bag to retain up to 1, 4 or 8 litres of hydrocarbons, they can be left in-situ in the bilge for weeks or even months until they become completely solidified. Once filled and solid, they can be removed from water by hand and be disposed of in standard hazardous waste bins. All hydrocarbons are 'locked in' to the polymer with no risk of leaching out or polluting the environment. Bilge Bags can be purchased individually at £34.99 each or in packs, from Seddon Plant & Engineers branches nationwide or online at www.seddonplant.co.uk
Bilge water is one of the causes of water pollution. Untreated bilge water can contain oil, fuel, solvents, chemicals and more and when discharged into waterways, can pose a significant threat to fish, wildlife and humans – even in small concentrations. Diesel and petrol in the bilge water are particularly toxic, but lubricant and hydraulic oils are also very damaging. A large proportion of hydrocarbons found in waterways is preventable and results from boats discharging their bilge water not knowing that it contains oily contaminants.
Kev Taylor, Seddons Plant & Engineers' National Environmental Specialist said: "Even with good housekeeping, some hydrocarbon contamination is evitable, as it's very difficult to keep fluids such as oil or fuel from seeping into the bilge. A prime example of this is when carrying out maintenance or because of leaks. However, such contaminants are hazardous and can also lead to heavy odours that can spread to living quarters.
''Under the Water Resources Act 1991, it is illegal to discharge anything but uncontaminated water into any surface water and with clear guidance outlined by the Environment Agency Pollution Prevention Guidelines for marinas and craft (PPG14), it is an offence to cause pollution of controlled waters, either deliberately or accidentally. 'Controlled waters' include all watercourses, canals, most lakes and reservoirs, estuaries, lochs and coastal waters out to three miles. Diesel, oil and petroleum spirit, sewage and contaminated bilge water are all cause of pollution if discharged into controlled waters.
"The use of a Bilge Bag presents a very cost-effective, simple, environmentally friendly solution to removing hazardous fluids such as oil and fuel from the bilge and promotes the disposal of hydrocarbons safely. There are various oil absorbent pads on the market that absorb hydrocarbons to a point but they can saturate and leak hydrocarbons, meaning that bilge water remains illegal to pump overboard.
"Bilge Bags completely eradicate this problem and should can be left in-situ in the bilge until they are completely solidified, at which point they can be safely disposed of. Hydrocarbons are instantly encapsulated, solidified and immobilised. Bilge Bags enable canal barge and boat owners to make a clean and hydrocarbon-free bilge a priority," he continued.