August is almost upon us, and so far this summer has been incredibly dry after the 'Beast from the east' delivered snow and icy blasts in February and March.
While sun worshippers are making the most of the prolonged heatwave, it's not such good news for boaters, especially those using the Leeds and Liverpool Canal, with plans by the Canal & River Trust to close part of the waterway if the drought continues.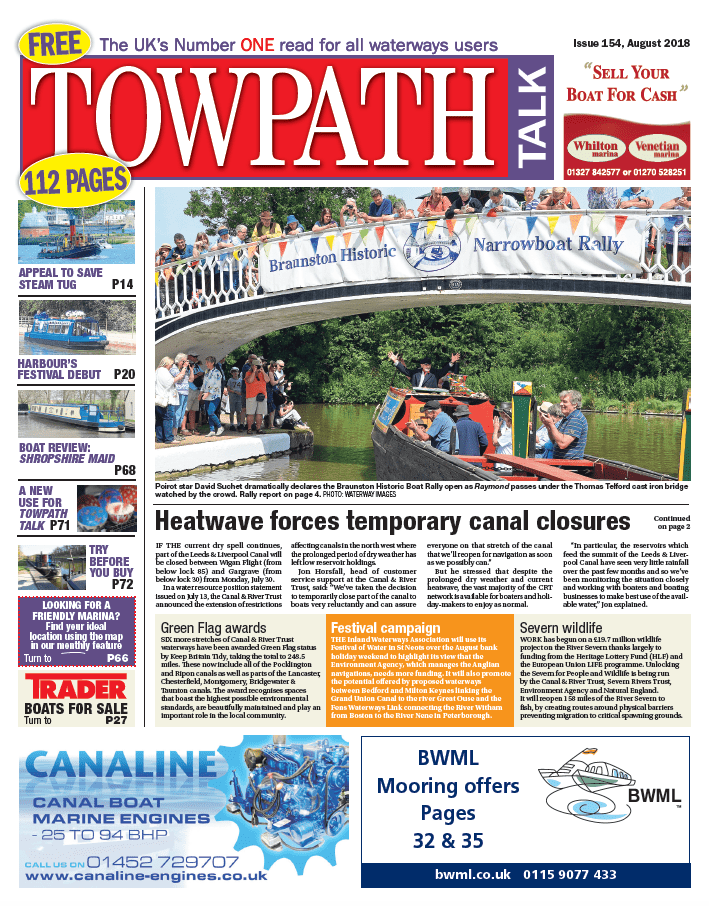 But the sunny weather has encouraged people to enjoy the various events and festivals staged across the country, including Braunston Historic Boat Rally and Lymm Historic Transport Day.
Find out what else is new in the world of the waterways by picking up the latest copy of Towpath Talk from your nearest chandlery. You can also subscribe and have it delivered to your door, or you can keep up to date with the latest news from your favourite waterways publication on smartphone and tablet as the latest issue is available via a FREE app now! The links for each mobile device are as follows:
Apple: http://mrtns.uk/towpathapple
Android: http://mrtns.uk/towpathandroid
Kindle: http://mrtns.uk/towpathkindle
Flick through the latest issue of Towpath Talk below
Click here to open in a new window