NATIVE ash trees in Britain have been devastated by ash dieback disease and those growing along the Wey & Arun Canal are no exception. It is forecast that the disease, caused by a fungus imported from Asia, will kill about 80% of ash trees across the UK and both young and mature trees are affected.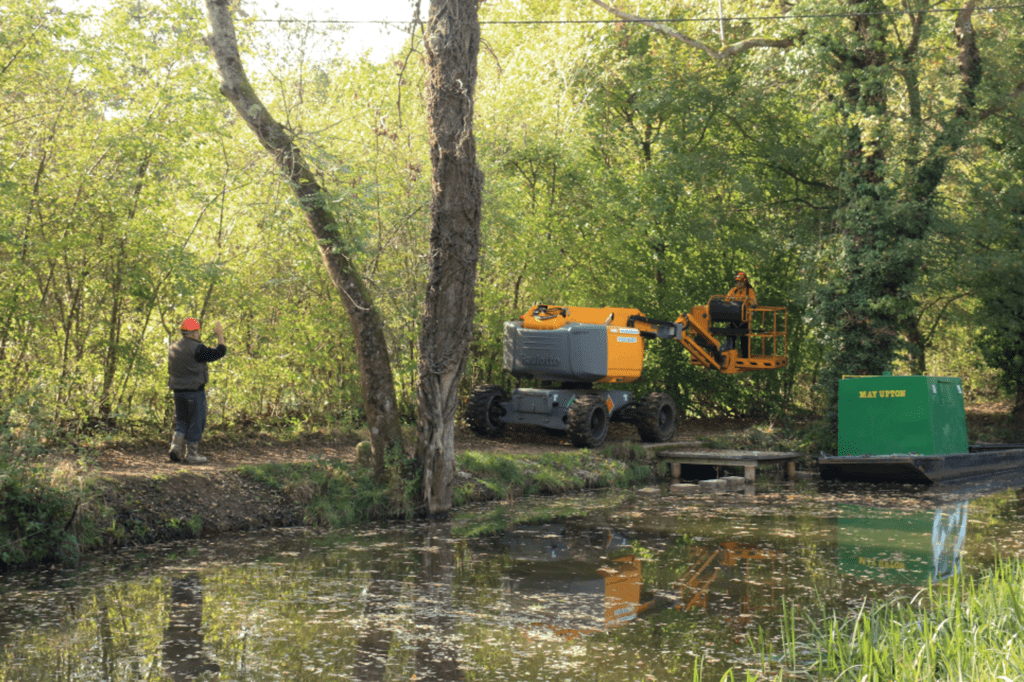 Dying and dead trees can pose a risk to the public and canal users as their branches become brittle and trunks pappy, making them unstable, so the Wey & Arun Canal Trust brought in an arboricultural expert to survey the Loxwood stretch to identify those trees suffering from ash dieback and create a plan for their safe removal.
Independent arboricultural consultant Mark Welby inspected the canal from Barnsill Bridge to Gennets Bridge and has provided the Trust with a comprehensive guide to the condition of trees in that area.
As a result all ash trees that appear to be in decline as a result of ash dieback have been identified for removal over a three-year period. Those that appear to be healthy will be left in the hope some may have a degree of resistance as a small percentage of ash trees will be tolerant to the disease.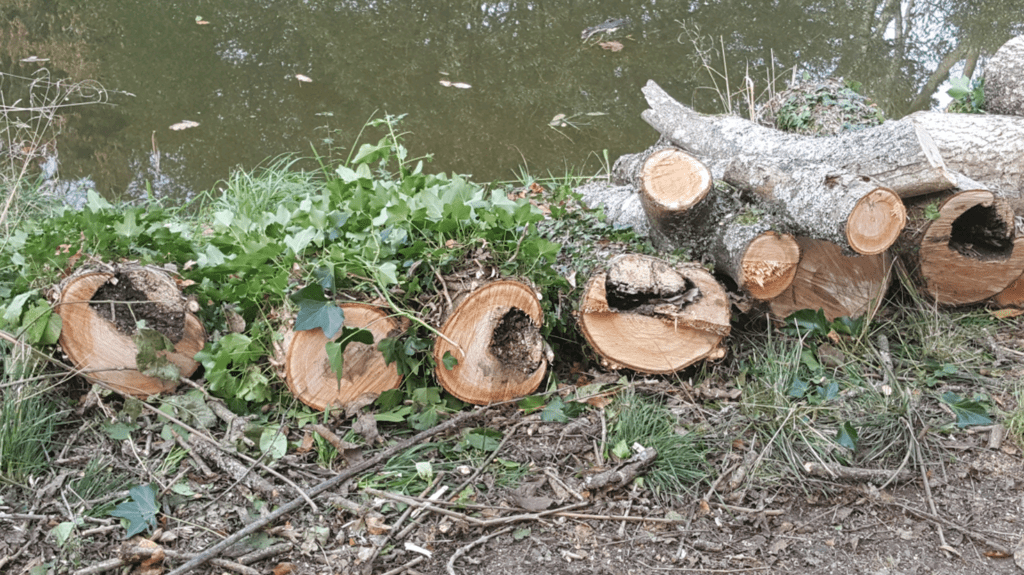 A tree felling licence has been obtained from the Forestry Commission and over the coming winter months trust volunteers and contractors will be out along the towpath. A trust spokesman said: "We aim to keep disruption to a minimum, but please bear with us while we carry out these necessary works."
Earlier this year more than 100 native saplings were planted along the canal thanks to a donation from the Woodland Trust.
Ash dieback symptoms:
● Leaves develop dark patches in the summer.
● They then wilt and discolour to black. Leaves might shed early.
● Dieback of the shoots and leaves is visible in the summer.
● Lesions develop where branches meet the trunk. These are often diamond-shaped and dark brown.
● Inner bark looks brownish-grey under the lesions.
● New growth from previously dormant buds further down the trunk. This is known as epicormic growth and is a common response to stress in trees.
Source: Woodland Trust

Enjoy more Towpath Talk reading in the monthly paper.
Click here
to subscribe.
See more
boats for sale
and
sell your boat for free
with
Towpath Trader
.
Latest posts by Mark Lancaster
(see all)