THE recent Commonwealth Games in Birmingham generated a considerable amount of pride in the athletic achievements of the competitors. The international contest was also a proud moment for Cheshire-based Aqueduct Marina, which supplied two boats to the Canal & River Trust just as the event began.
Aquarius II, a new electric-powered 35ft boat replacing the original craft Aquarius, was used to collect debris from the waterways in and around the Birmingham area during and after the games.
Mick Carrington, plant and equipment manager at the trust, said: "Aquarius II is going to be another essential workboat for our fleet. It will be a vast improvement on the old craft, providing improved performance from its battery-powered electric propulsion drive. The welfare provisions have been updated to provide 240-volt electrics and toilet facilities.
"The timely arrival of the new craft ensured, with the help of the trust's dedicated volunteers, that Birmingham's canals looked their best when the city welcomed thousands of visitors for the Commonwealth Games.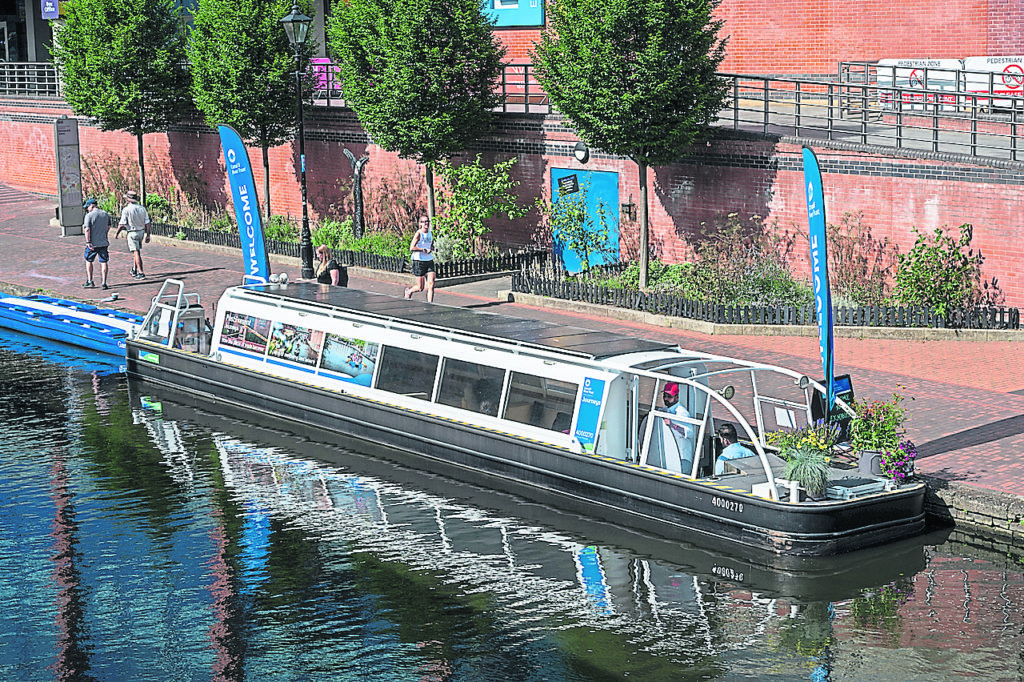 In addition to Aquarius II, a fully refurbished Pennine Princess also took pride of place in Birmingham. Previously stationed at the Standedge Tunnel, the 50ft unpowered boat was fully refitted to provide a floating exhibition and media interview location close to the indoor arena in the city.
As a result, Pennine Princess was fitted with solar panels, a 240v system and new workstations. The seating arrangement was also changed, after which it was repainted and blacked.
Article continues below…
Advert
Robert Parton, managing director of Aqueduct Marina, said: "We are proud to be supporting the Canal & River Trust to bring its workboat fleet up to modern standards and Aquarius II was made more interesting by its connection to the Commonwealth Games.
"It was also great to see Pennine Princess moored in such a prominent position during the games."
#aquadauctmarina #commonwealthgames #towpathtalk #canals #canalsandrivers #narrowboat #rivers #waterways #lifeonthecut #boating #boats
Article continues below…
Advert