The Canal & River Trust has informed Islington Council and other stakeholders on the Regent's Canal that Angel Canal Festival will not take place in 2023, but that it hopes for the event to return in 2024 with an event sponsor that can help fund the community-led canal celebration.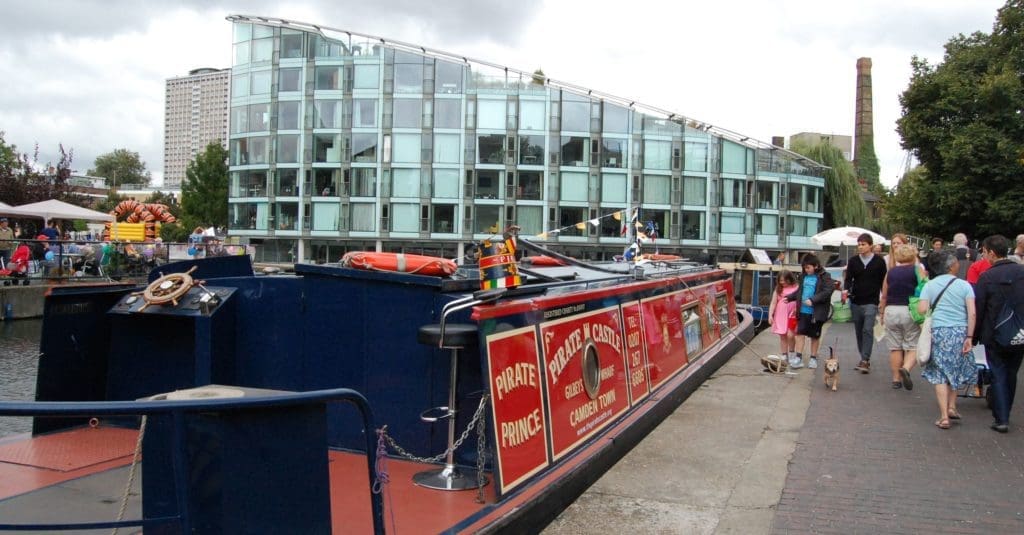 The cost of maintaining the ageing Regent's Canal and 2,000 miles of waterways across England and Wales is increasing, not least because of the current high levels of inflation and the impact that climate change and extreme weather events are taking on the 250-year-old former industrial waterways.
Ros Daniels, Canal & River Trust director for London & South East, said:
"The difficult decision to postpone this year's Angel Canal Festival hasn't been taken lightly, and is part of a wider review of what we are able to do as a charity in challenging times.
"Although supported by thousands of volunteers, donors and boaters, the economic climate, together with continuing real-terms cut in the Trust's Government funding, has forced our charity to focus all available funds on the core purpose of protecting and preserving the canal network.
"We know the decision will be disappointing for many, but as a charity we must focus all our available funds on ensuring the integrity of the canal network. Having a safe and functioning canal network is essential – in London, our canals benefit millions of people each year who visit the towpath to experience nature and the wellbeing benefits of being beside water, and thousands of people who live on or use the canal for boating.
Article continues below…
Advert
"The Trust will shortly be launching an appeal for event sponsorship to ensure the festival returns in 2024 – and beyond – on a secure financial footing."
#angelcanalfest #canalandrivertrust #towpathtalk #canals #canalsandrivers #narrowboat #rivers #waterways #lifeonthecut #boating #boats #canallife #canallifeuk