A SANDFORD lock keeper has won a prestigious British Marine Inland Boating award.
British Marine Inland Boating has awarded its Lock Keeper of the Year Award for 2019 to Aidan Mahon (pictured left), lock keeper at Sandford Lock on the 
River Thames.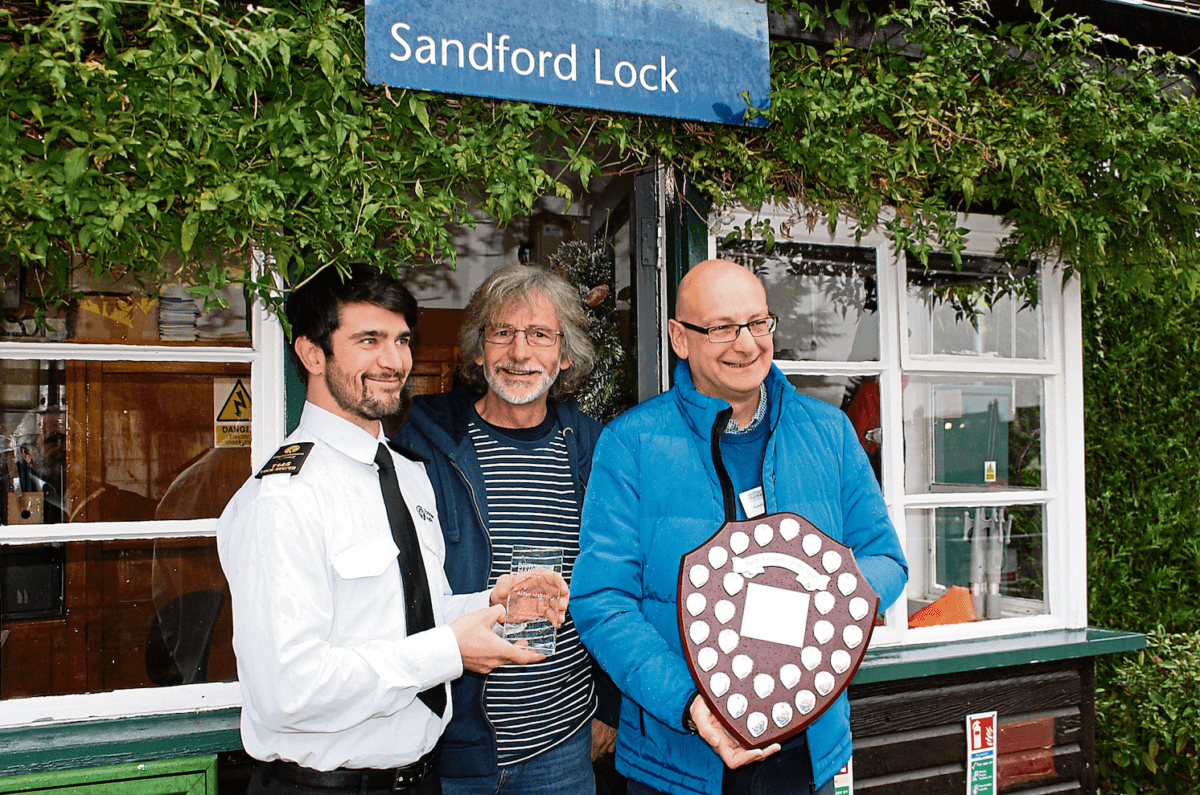 The award, also known as the Esme Dowling Award in memory of Esme Dowling, a lock keeper at Napton Locks on the Oxford Canal from 1957 to 1988, is presented annually by hotel boat operators in British Marine membership to navigation authority staff or volunteers who have gone the extra mile in delivering excellent customer service on the UK's inland waterways.
The award is open not only to lock keepers, but to all waterways staff who have offered outstanding assistance to waterways users.
Hotel boat operators are some of the most widely travelled boaters on the system, travelling up to 1500 miles each summer season and between them they travel practically the entire waterway system, making this a truly national award.
Previous winners include Bob Preston, Caen Hill lock keeper (Kennet & Avon Canal), the Canal & River Trust's lock keeping team at Bingley Five Rise (Leeds & Liverpool Canal), the weir keeper, Richard Hawkins, and volunteer assistant lock keeper, Frank Jordan, at Abingdon Lock (River Thames) and John Rosenthal, Netham lock keeper (Bristol).
British Marine Inland Boating voted for the nominees and the association's past chairman, Russel Chase, presented the final award to Aidan at Sandford Lock in December.
Chairman of British Marine Inland Boating, Nigel Hamilton, said: "Aidan Mahon was voted for by the members of British Marine Inland Boating for his fantastic contribution to the smooth running of our inland navigations and excellent service to visiting boaters. Congratulations to a 
well-deserved winner.
"The hire boat sector likes to recognise the professionalism of navigation authority staff, especially when they give exceptional service to boaters.
"What makes our canals and rivers unique is the living heritage of boating and navigation. Thames lock keepers help make this an exceptional experience for hirers."
Aidan said: "I was really pleased to accept the Lock Keeper of the Year Award, which is fantastic recognition for the work that we, lock keepers and volunteers, put in here at Sandford, but also for the work that all us lock keepers along the River Thames put in every day – I'm really happy about that!
"I'd like to say a massive thank you to all involved and we will keep trying to live up to the greats who have won the award previously, for another year at least!"