Spirits of the spooky kind were present at Mercia Marina for a weekend of witchcraft as many visitors headed to the Derbyshire destination marina to see Halloween displays and enter a ghoulish Halloween costume competition.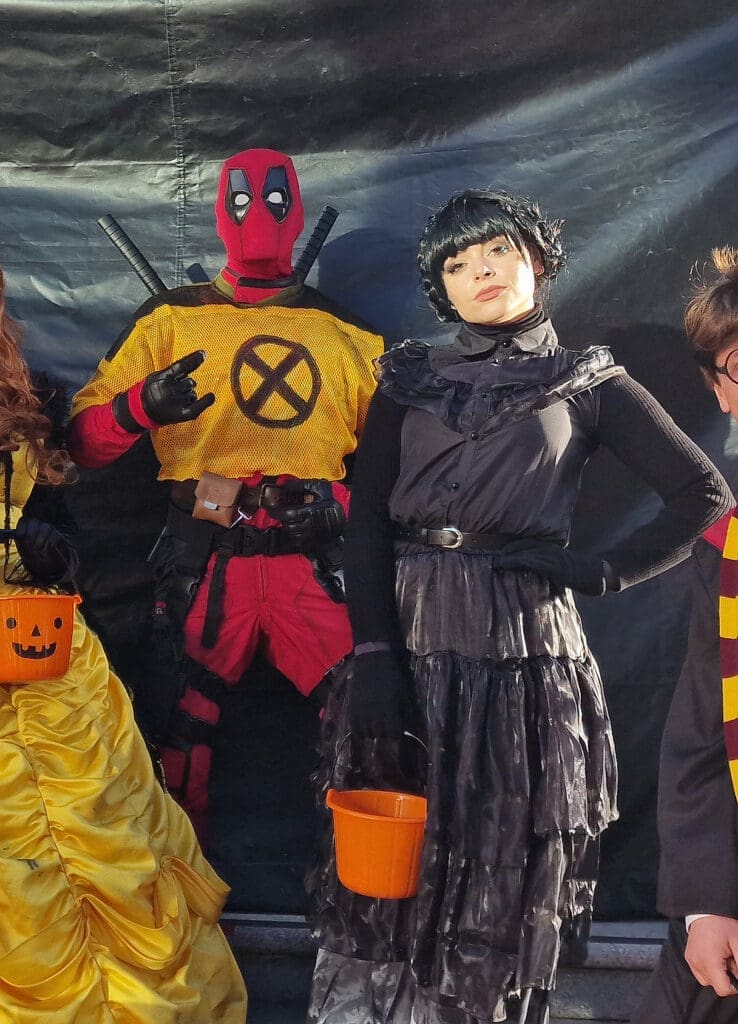 Performers dressed as Wednesday Adams, Jack Skellington, Harry Potter, Zombie Bell, and Deadpool hit the Boardwalk to shop and scare. There were plenty of treats given out to the trick-and-treating children who were out in force and some parents also went for it with their costumes and joined in the Halloween fun in the sunshine.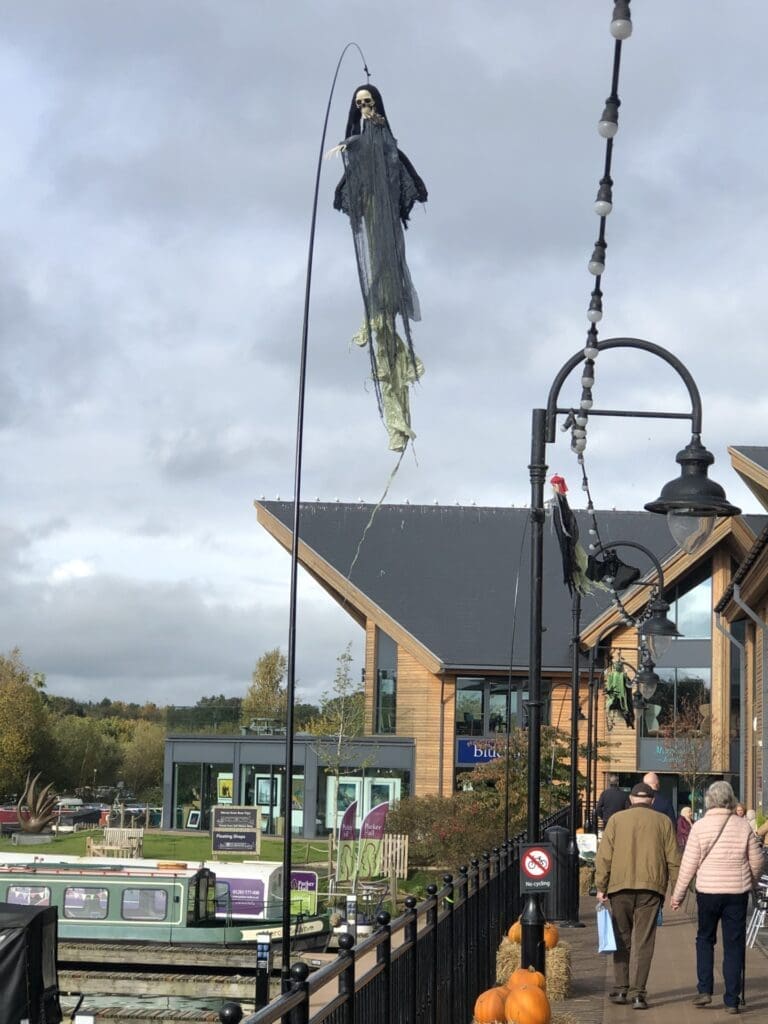 Flying ghouls, pumpkins, snakes, spiders, and even some dead bodies lined the establishment as part of the Halloween display.
The costume competition was judged by the performers who in character announced the winners. Ralph Dean aged from 3 from Derby won the children's costume competition with his amazing costume as Chucky from the film Child's play. The adult competition was won by Bunny Powell aged 34 from Willington.