A mine of information for boaters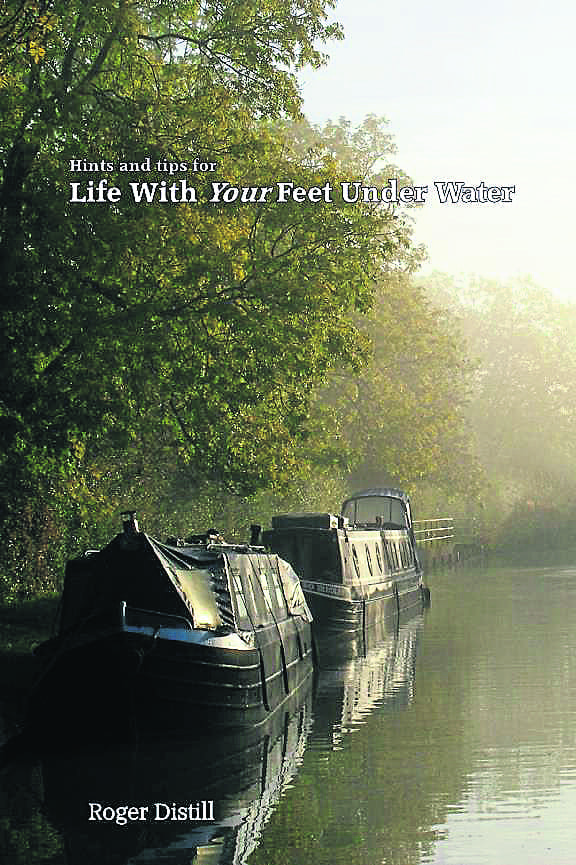 Reviewer: Les Heath
MANY books have been written giving advice to newcomers on the waterways and most contain vital information for those embarking on their first canal adventure.
But author Roger Distill has taken it a step further with his new e-book Hints and Tips for Life With Your Feet 
Under Water.
Following on from his first e-book, written after he and his wife Grace had spent their first four years on the waterways, Roger has remembered and recorded all the things that have made life more comfortable on their floating home, narrowboat Kantara, and has chosen to ensure that others benefit from his experience.
Even after a lifetime of boating, the last 16 as a continuous cruiser, and thought I knew more than most, I was one of those to benefit from information contained in the book's seven concise chapters.
And I immediately warmed towards the author for highlighting one of my pet hates – boaters who do not give one long blast of the horn (at least 4-5 seconds) on a blind bend and who think that a simple 'peep, peep' is sufficient.
Several years ago I had a ticking off for this mistake on a Community Boat Association skipper's course so it is forever etched in my memory.
Ever wondered what to do about supermarket trolleys in the canal?
Ever thought of carrying nappies on your boat even if you don't have a baby?
Ever needed to do a graffiti test from the boat?
Ever wondered what 'dropping the paddles' 
really means?
These are just a few of the many questions answered in this book which is a mine 
of information.
It may be aimed at beginners but there is so much of interest to boaters of all levels of experience.
I, for one, am delighted to have picked up tips which I will use during this year's cruising and in the future. As they say, you never 
stop learning.
Hints and Tips for Life With Your Feet Under Water is available from Amazon, Kindle edition £1.99, or free to kindleunlimited subscribers.