REVIEWER: Tim Coghlan
THEY say there is a book waiting to be written in everyone of us – if we only could settle down and write it. And sometimes that book, which may have been a long time in coming, can be very good, and well worth waiting for.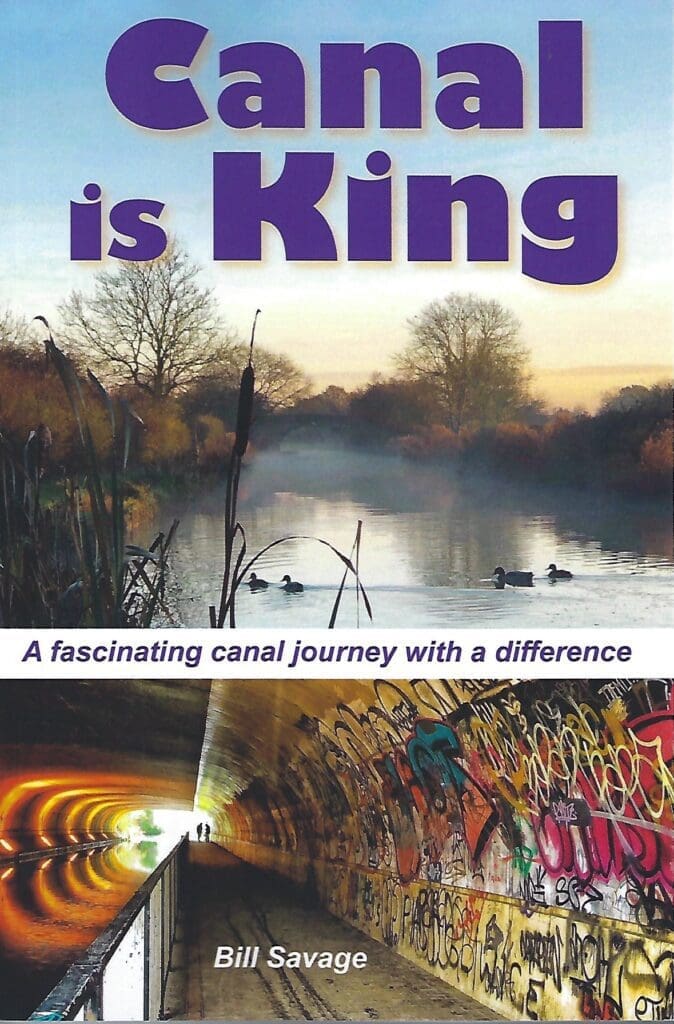 Literature is full of one-book-wonders and Bill Savage finally did that in his late sixties, with his Canal is King. Alas, for those left wanting more, Bill has no intention of writing another – the Warwickshire Ring is all he knows, and he has no intention of wandering further afield – so this is the book every canal enthusiast needs to read and enjoy.
Canal is King is a fascinating account of Bill's post-retirement walk in not-so-easy stages round the Warwick Ring in the middle of winter, and with it, how he came to the canals in his sixties as a walker/jogger, but to date still not as a boater.
Although born in Birmingham and then moving a few miles from Warwick, Bill had never taken much notice of his local canals. But this was to change once he retired. He took to keeping fit and soon found himself signed up for various good causes – to complete two half-marathons, three 10K races, climb Snowdon, the Yorkshire Three Peaks and the active volcano Mount Fuji in Japan – and all within a year.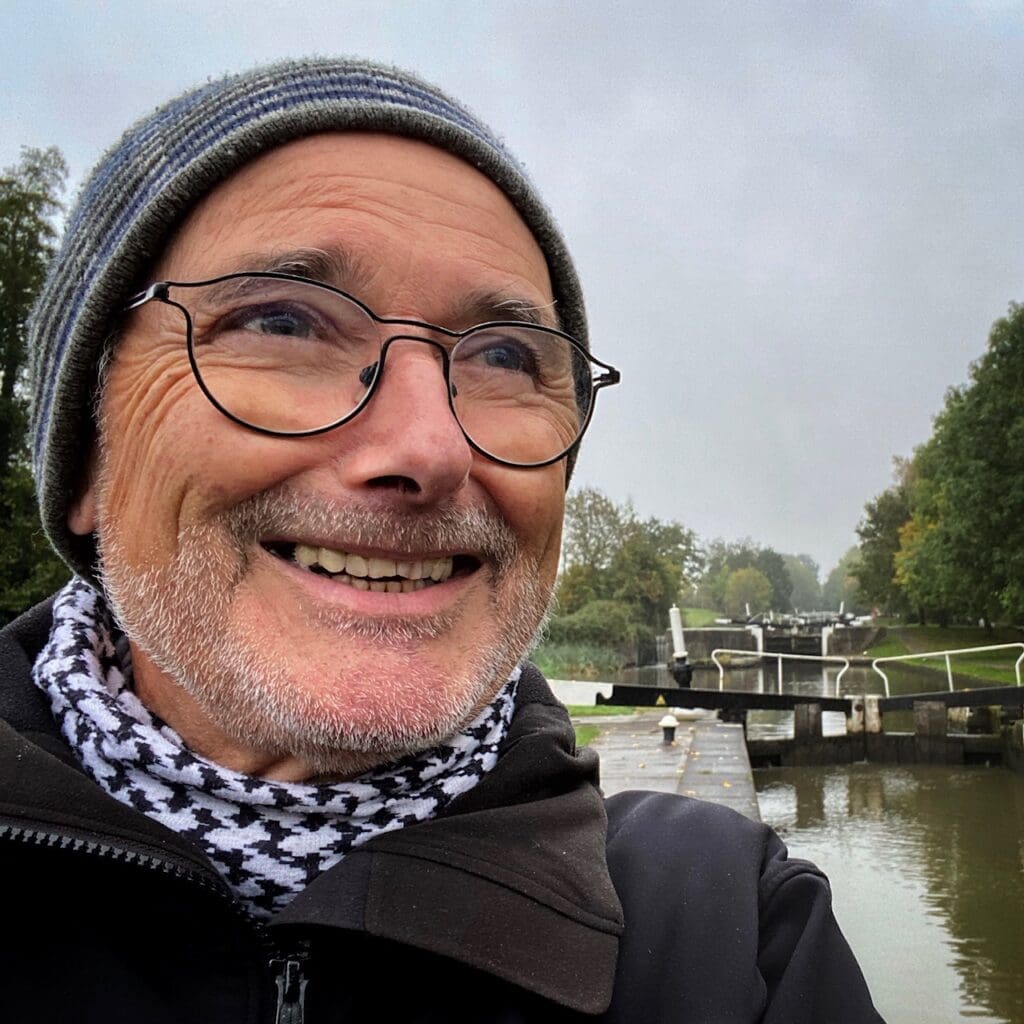 Training at the local gym he soon found boring – 'the muscular blokes preening themselves in the mirror ignited my inferiority complex.' Running on local lanes was dangerous, especially at night, and when jogging on rural paths, he found himself getting lost.
Outdoor gym
Then Bill spotted the Hatton Flight outside Warwick, with its 21 locks rising 45m in a relatively short distance. The wide towpath was good and reasonably well-lit at night with secondary illumination from the adjoining urban light. It was the perfect outdoor gym.
Treating himself on one occasion to a visit to the tearoom at the top of the flight, Bill spotted the Lockmaster Map of the Warwickshire Ring framed on the wall. Seeing that copies of the map were also on sale, he bought one and, as he drank his tea, he began studying it more closely.
"I realised all this was on my doorstep – a 115-mile circular route in the Midlands, using five different canals, crossing four counties, connecting two cities, seven towns and many hamlets and villages. So, to make life a little more interesting, I decided to travel this circular route only clockwise, without turning back and using public transport to get to the starts and for the return journeys home.'
His intention was to trudge some 17 to 18 miles for each day, with a day or two off before the next one. So the Ring itself was complete in just five days of walking, with Bill setting off before dawn each morning by car from his home to a bus or railway station, then on to where he finished the previous leg.
The journey was made in mid-winter in whatever weather he encountered. Having completed that Ring, Bill went on to walk other adjoining canals as 'stand alones' – the Coventry Canal Arm into Coventry and other Birmingham canals, including the Digbeth Branch with its association with the Peaky Blinders.
To avoid any trouble in some of these dingy places, Bill dressed down to look like one of the homeless, and he was left alone. And with a touch of George Orwell's dress-down for his 'Road to Wigan Pier', it meant Bill was able to meet and talk to some of the fascinating characters he met along the way.
Though not disclosed in the book, before writing it, Bill made several return visits to places that he had encountered, re-walking parts of the Ring at least three times, and taking in many local sights, which he writes about with interest. They include the Motor Museum in Coventry, which he says is a must-visit.
On that visit to Coventry, he also gleaned many cheerful facts that he shares with us – like that Chuck Berry wrote and recorded his version of 'My Ding-A-Ling' in 1972 on a visit to the City for the Lanchester Arts Festival, where he performed it. It transpired to be his only UK No 1 hit. One would have thought 'Driving Along In My Automobile' would have been a more appropriate song for the Motown of the Midlands.
Another darker theme Bill comments on was Atherstone's connection with the Slave Trade: "The town was a major hat producer, employing over 3000 people and the billycock hat was exported in vast quantities to slave owners in British colonies the world over. The abolition of the slave trade caused great hardship to the town." The millinery industry also had its horror-side, with workers suffering brain damage from the lead poisoning in the steam used in the making the felt hats. It gave rise to the expression, 'As mad as a hatter.'
Refreshing change
Where so many modern travelogues take you into the author's kitchen or worse, Bill avoids all of this, giving nothing away about his private life or a successful career that had taken him all over the world.
I found this really a refreshing change but felt I would like to know more so we met at a canalside pub which he did not know – his favourite is the Cape of Good Hope at the foot of the Hatton Flight. My choice was the New Inn on the Grand Union Canal at Long Buckby where we met, and enjoyed sitting out on an early summer's evening, before Bill went back to watch an England match.
I had only seen a photograph of Bill in his 'going underground' kit and at first, could not recognise him. He had arrived early and sitting on a bench near the lock, just looked like another sixty-something fit and well retiree, complete with de rigueur well-trimmed grey beard.
Now pint in hand, Bill recounted that he had left school in Birmingham aged 15 and began working in the automotive retail trade. He worked his way up and in 1991 started his own business supplying tools to the automotive aftermarket. For this he often had to re-write the foreign-supplied manuals in usable English, which had to be precise and concise, which meant he had to relearn his school-English.
After he had completed his Warwick Ring visits, Bill began writing pieces about it for Facebook, finally deciding to publish it all in book form on a small scale, publishing on demand. However he has also supplied copies of the book to the ABC marinas on the Warwick Ring and to Braunston Marina, where they can be purchased to make the ideal post-Christmas turkey read for the Midlands canal enthusiasts.
Canal is King – A fascinating canal journey with a difference by Bill Savage, published by Wigwam Group (196 pages, £11.90). Also available at the ABC Warwickshire Ring Marinas and Braunston Marina.