By Jon Reynolds: YOU have published articles in the past regarding my ambition to complete the canal network and I thought I'd bring you up to speed with my progress, writes Jon Reynolds After a very frustrating summer regarding stoppages I finally managed to get onto the Pocklington Canal to fulfil my ambition.
I had set off from Castle Marina in Nottingham on July 24, 2011, on my newly acquired home with an ambition to not only complete the canal network but basically to go wherever I could take a 52ft narrowboat.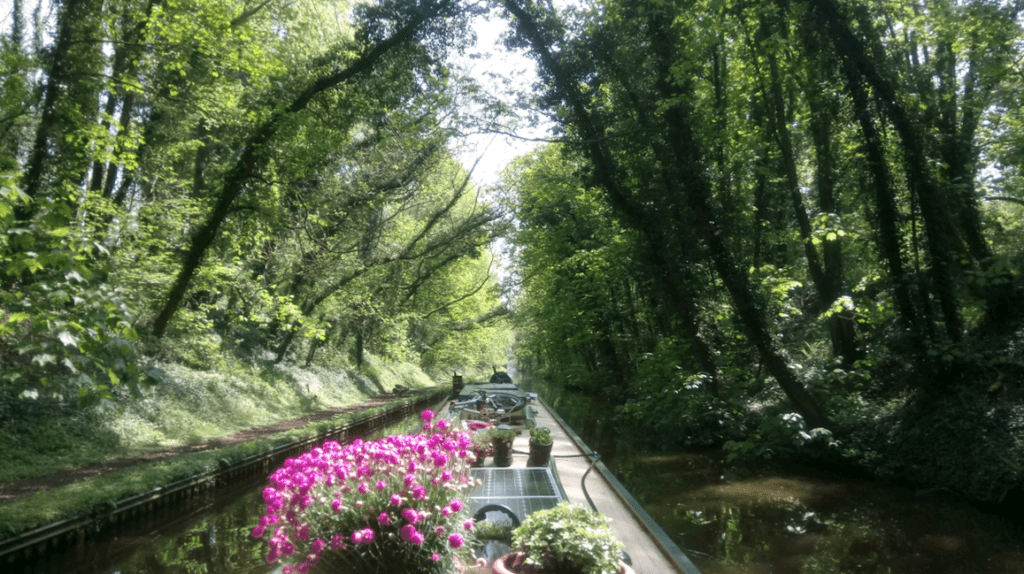 After 10 years, 6723 miles and 3406 locks I have finally fulfilled my ambition and been down every inland waterway and ditch I could, from pushing my way through the reeds on the Cambridge Lodes to stopping for a brew in the café at the end of the Somerset Coal Canal.
I often get asked which is my favourite canal but to be honest I don't really have one as they all have their own unique character, the Lancaster Canal for instance is brilliant for just chilling out as it has no locks in its 41 miles while in contrast the Huddersfield Narrow Canal has 74 locks in half that length, not to mention Standedge Tunnel the longest, highest (above sea level) and the deepest (underground) tunnel on the network.
Talking of tunnels out of all those I have been through I found Gosty Hill Tunnel on the Dudley No 2 canal easily the scariest, it isn't that long at 577 yards but I found it really claustraphobic and was glad to get out of it but knowing I would have to go through it again on the way back.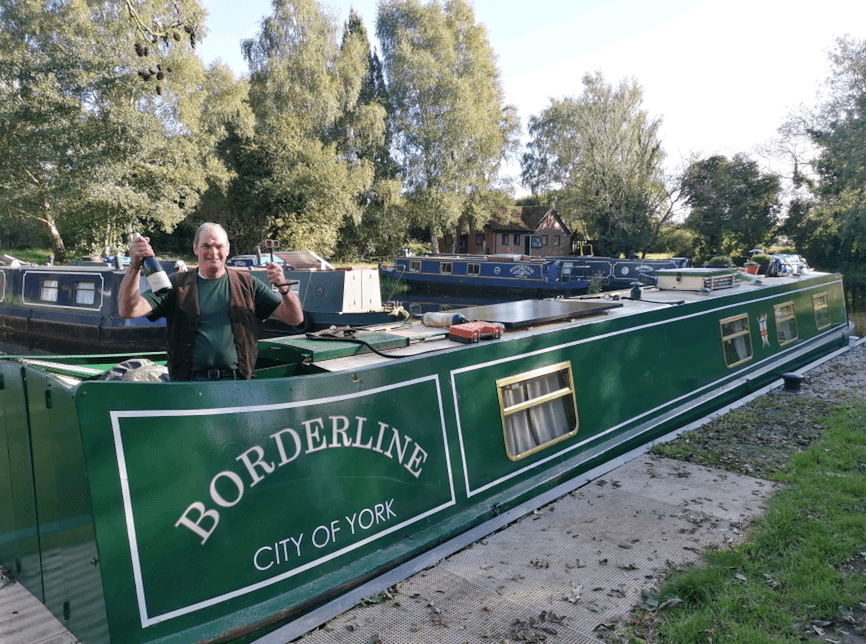 The Basingstoke Canal is another beautiful canal it runs for 31 miles and has 29 locks but all but one of those locks are in the first 10 miles so after a hectic start it is a lovely canal to relax on and one of its characteristics is there is no industry along the route as it passed through the army camps and ranges around Aldershot.
The River Thames is an awesome waterway from its source up near Lechlade all the way down to London and one of the highlights of my travels was going past Parliament and under Tower Bridge.
Although I set off with my ambition to complete the canal network I have to admit I love the rivers, the Great Ouse, Nene, Stort, Aire and Weaver are all great cruising; the tidal rivers like the Trent and Ouse are also good to navigate but can be a bit tricky when trying to negotiate locks coming off the river like West Stockworth and Selby.
The most locks I have done in a day is 36 when I came down the Tardebigge Flight (30 locks) on the Worcester & Birmingham canal and having got my second wind I continued on through the bottom six Stoke Locks; I slept really well that night.
Being single-handed locks can be hard work at times but single locks like the Tardebigge are quite easy once you get into a nice rhythm although saying that nowadays just the thought of doing all those locks tires me out.
I have to admit that when I was at school I had absolutely no interest in history but since I have been living on my boat and cruising around the country I just love the history of it all, we have a wonderful heritage.
Take the Leeds & Liverpool canal for example which took 46 years to dig out; I imagine a scenerio of a young lad barely in his teens starting work as a Navvy and he is still digging the same hole on the day he retires. Then I have to smile when I think of that famous scene on Only Fools and Horses after Trigger received his Long Service Award as a roadsweeper and he'd always used the same brush which had only had three new heads and four handles… I wonder if it was the same for that navvy?
I have been lucky enough to do all of the Seven Wonders of the Waterways and I have to say my favourite is Barton Swing Bridge; as well as crossing the aqueduct I have seen the bridge in operation and I thought it was amazing, 1450 tons including 800 tons of water are swung 90 degrees on a central pivot and it never spilled a drop.
After spending last winter on the Chesterfield Canal I made a slow trip back towards York with only the Pockington Canal left to do before I could claim a full set, with my plan being to return to York on July 24, the tenth anniversary of setting off. But when I arrived in Selby the swing bridge was broken and I ended up being stuck there for 10 weeks while they sorted things out, it wasn't such a bad stoppage as the weather was beautiful so I could get some jobs and painting done on the boat, plus the fact it was only 20 minutes by train from York.
Finally they lifted the bridge out and took it away for repair and I was on my way… or so I thought. As luck would have it the Pocklington Canal was shut… because of a broken swing bridge and there was no date for the canal to re-open. To kill time I went up to York and caught up with family and give my grandchildren a couple of trips along the Ouse before I headed up to Ripon – a lovely city and a place I hadn't been in a long time.
I was back in Selby when the Pocklington was re-opened so I dropped back onto the River Ouse and headed down to Barmby Barrage where I would pick up the River Derwent and then on to the canal. It's a lovely canal and still under restoration so the full length of the canal isn't navigable but I went as far as allowed until the 'End of Navigation' sign before turning back and heading for Melbourne Basin.
I had a bottle of champagne which I had been saving for this exact moment, the day I completed the network; it had been in my fridge for five years and tasted beautiful .
I have been so very lucky to fulfil my ambition I've been to some amazing places and met some beautiful people along the way. For anyone who may be interested I have over three thousand pictures of my travels on Flickr which you can view by logging in under Jon Reynolds. As I say I have been very lucky and loved every minute of it and a special thanks to Borderline who has never let me down on our travels.
towpathtalk #canals #canalsandrivers #narrowboat #rivers #waterways #lifeonthecut #boating #boats