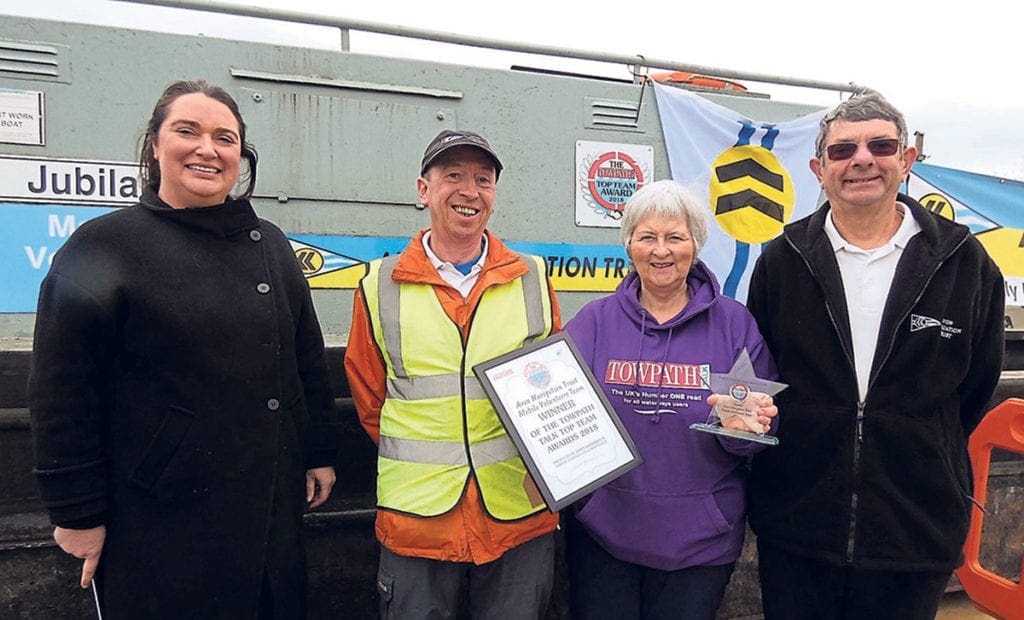 IT is that time of year again when we ask our readers to take some time to consider who might deserve our prestigious Towpath Talk Top Team award.
Month after month we are pleased to report on the staggering number of groups out there who are beavering away for the benefit of the inland waterways – and now is the time to give some of them a little extra recognition.
Whether it's through restoring a canal, looking after a stretch of towpath, manning a community boat, creating wildlife habitats or helping to preserve historical structures, we never cease to be amazed at the amount of sheer hard work, organisation, hours of time and determination to get things done that a vast array of volunteers are willing to devote for the benefit of us all.
Last year's winners following the judges' final and readers' vote were the Avon Navigation Trust's Mobile Volunteering Team. They were closely followed by the Cotswold Canals Trust and Welshpool Canal Adopters Group, and in joint third place came the Daniel Adamson Steam Ship volunteers and the IWA Northampton branch.
Avon Navigation Trust's Mobile Volunteering Team chairman Paul Cronin said receiving the award was "one of the most special moments I've enjoyed since I started working with the trust 23 years ago," when he was presented with the prize.
And now we are asking you to think about who you would like to nominate for 2019.
The award has evolved from our individual Volunteer of the Year competition, and is again being generously sponsored by ABC Leisure Group Ltd, which will be giving the hire of a day boat carrying up to 10 people, which can be taken from any of the following locations: Alvechurch, Aldermaston, Anderton, Whitchurch, Blackwater, Gayton, Goytre or Hilperton.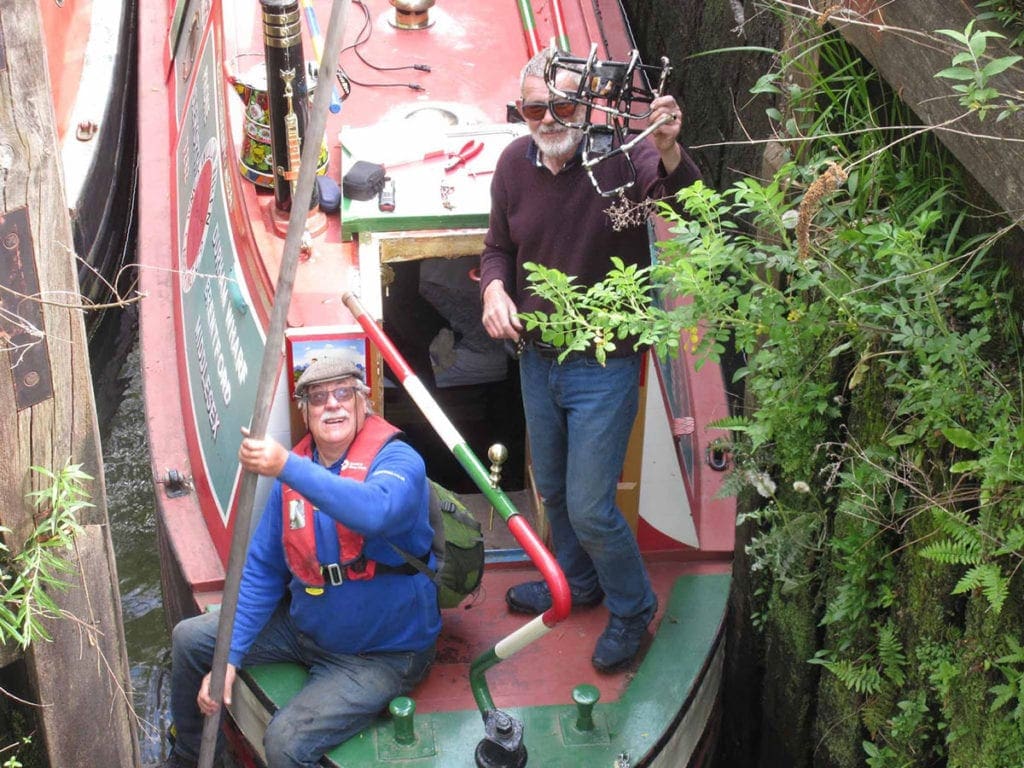 Nominations close on Saturday, August 31, after which an expert panel of judges will shortlist four finalists which will each receive a commendation and donation towards their volunteering organisation.
Our judging panel will again include: Haley Hadley, sales and marketing director of award sponsor ABC Leisure Group Ltd, Towpath Talk editor Janet Richardson, and John Dodwell, one of the Canal & River Trust's founding trustees, who started volunteering in 1962 and continues to be actively involved in a number of waterways associations.
And we are pleased to welcome as our new fourth member Ian McCarthy – better known as Ian Mac!
Ian first became interested in canals through his Sunday school teacher, who took his class of eight year olds on a canal boat trip from Sale to Northwich, and he was "hooked".
"I had several more boat trips including two trips up the Manchester Nine on the Rochdale canal, which I loved," said Ian. "Once I was old enough I joined the volunteers of the Peak Forest Canal Society working on the locks at Marple. The PFCS working parties then took on the task of getting a 100 boats into Manchester city centre via a very neglected Rochdale Canal and the Manchester 9, cementing my love of the Rochdale canal.
"This was also the catalyst for a group from the working party buying the ex Clayton wooden working boat NB Spey, which nearly 50 years later, I still have a share in, spending lots of time maintaining her and sometimes doing a bit of boating."
Once the PFCS had succeeded in getting the Cheshire Ring open, the working party morphed into WRG Northwest, with its famous ad-hoc committee, of which Ian was a member, along with his father, Mr Mac MBE, famous for his waste paper fundraising.
Ian travelled up and down the country working on all the major canal restoration projects and particularly liked working on the Droitwich canals.
Once Ian had retired, he became a volunteer for British Waterways, this time working as a lock keeper on the Manchester 18 on the Rochdale canal in the summer and as a member of a task force in the winter.
When the Canal & River Trust was created, he was elected as the volunteer representative on Council, where he was nominated to be on the Appointments Committee.
"I still volunteer on the Manchester 18 and have just organised getting the Historic Narrow Boat Club members' boats over to their spring gathering at Hebden Bridge," said Ian, "getting them all back is proving somewhat harder!"
Last year's Top Team nominations proved beyond doubt that there are lots of dedicated teams of committed volunteers out there – so please take a minute to nominate those that in your experience deserve a bit of praise.
Nomination Form
Comments
comments