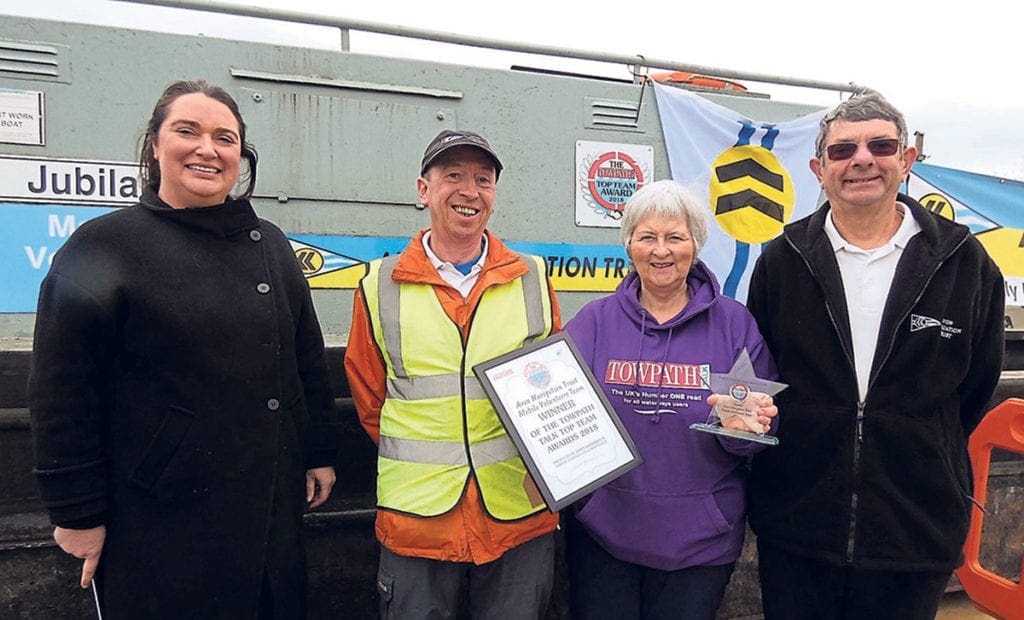 WE CAN now reveal the four finalists in our highly anticipated Towpath Talk Top Team award…
Readers have enthusiastically risen to the challenge of finding a group of unsung heroes who have gone that extra mile for their local stretch of towpath, canal or river, waterways association or community boat – and a long and wide-ranging list of nominations has been narrowed down to four by our expert panel of judges.
Month after month we are staggered by the number of teams out there who are rolling up their sleeves and giving up their time in all manner of ways for the benefit of the inland waterways and the wider community in general – and now is the time to recognise just a few of them.
We don't doubt that every name put forward is deserving, however we can now announce the four that have made the cut this year and will receive a donation towards their volunteering organisation… and then follows the challenging task of picking out just one worthy winner.
We need your help in selecting first place, which will be announced in our New Year edition.
You can either mark your choice on the form below with votes to reach us by Sunday, December 1.
Readers' votes will represent 25% of the final ballot.
Our judging panel again includes: Haley Hadley, sales and marketing director of award sponsor ABC Leisure Group Ltd, Towpath Talk editor Janet Richardson, and John Dodwell, one of the Canal & River Trust's founding trustees, who started volunteering in 1962 and continues to be actively involved in a number of waterways associations.
And we are pleased to welcome as our new fourth member Ian McCarthy, better known as Ian Mac, who has a lifelong love of the inland waterways – especially the Rochdale canal – and has been involved in many ways including as a volunteer lock-keeper, a representative on the CRT Council and a task force member.
The award has evolved from our individual Volunteer of the Year competition, and is again being generously sponsored by ABC Leisure Group Ltd, which will be giving the hire of a day boat carrying up to 10 people, which can be taken from any of the following locations: Alvechurch, Aldermaston, Anderton, Whitchurch, Blackwater, Gayton, Goytre or Hilperton.
And so to the finalists…
Crusader Community Boating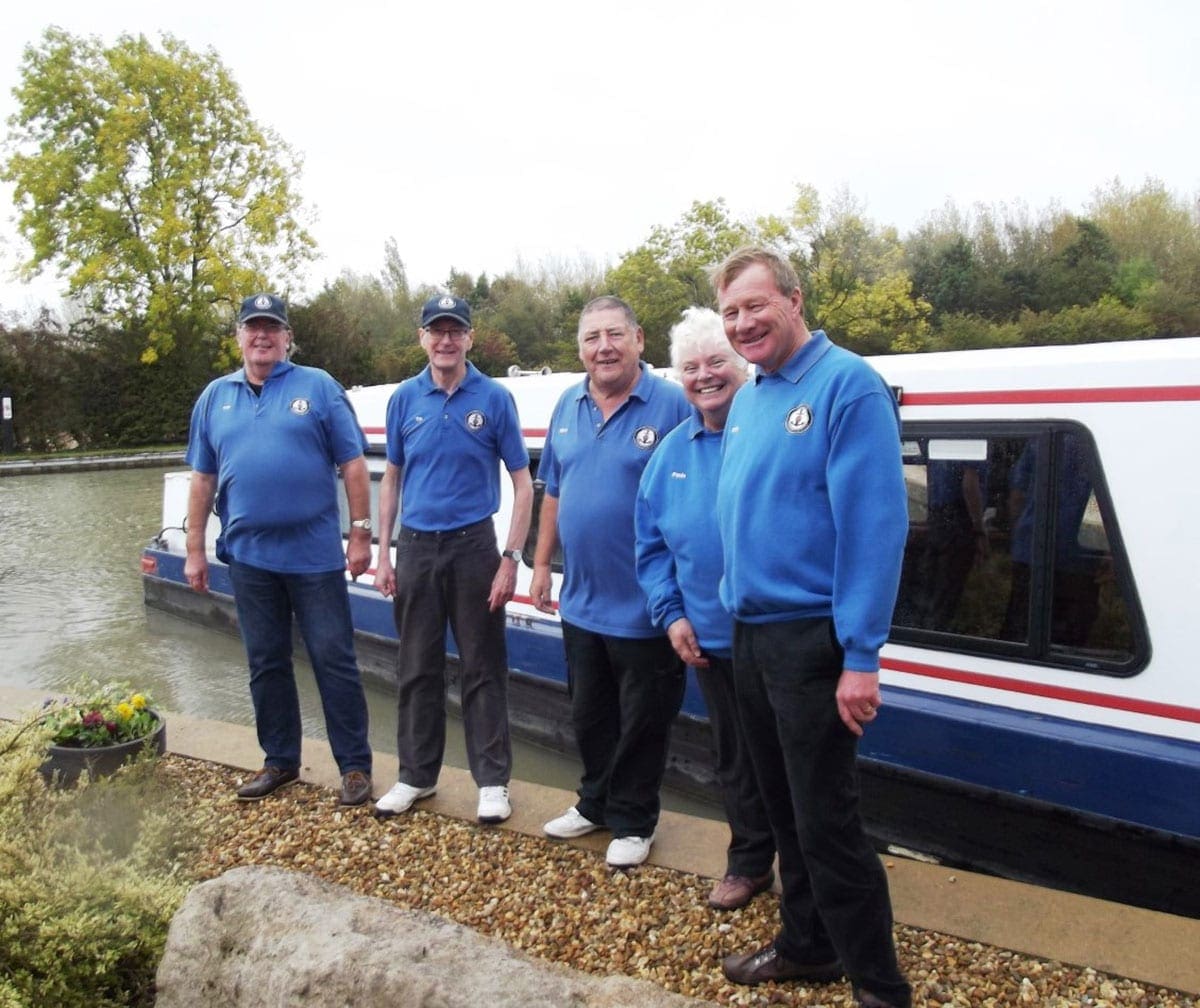 WITH its fully accessible wide beam boat based at Blisworth Marina, Crusader Community Boating specialises in boat trips for disabled people of any age as well as elderly people in care homes.
There is no charge for people from Northamptonshire and the service is run by fully trained crew volunteers and funded through voluntary donations.
For the majority of passengers, the ability to go on a specially equipped boat, along with their carers, provides them with social and leisure opportunities they might well otherwise be denied.
Heartfelt nominations for Crusader Community Boating included one from Colin Grundy, of Park Avenue Methodist Church, Northampton, who said: "The Crusader Boating Crew have spent years taking vulnerable adults and children for days out on the canal. The crews are always friendly and caring, sharing a laugh with the people on the boat. My organisation regularly takes groups on the boat and it is something people look forward to year after year."
While Kathleen Meredith said: "I run a day centre for people with dementia. We have been on a few day trips with this team over several years. They give up their time freely to help groups like ourselves who would not be able to access the canal and enjoy the pleasure of the waterways if it was not for them. Every one of the team gives us a truly wonderful day and every one of my service users a unique experience. I truly believe this team deserves the recognition on winning this award. Long may they continue."
Friends of the River Nene
FORMED in 2014, Friends of the River Nene was started with the aim of improving facilities on the River Nene for all users, with membership open to anyone who shared a passion for the area.
Three enthusiastic friends and their supporters "started upon a journey to achieve the not-so-impossible" and since then the achievements have been immense.
Anthony Phillips who nominated the group said: "This is a local group based on the River Nene in Northamptonshire.
"The group work tirelessly to maintain a number of mooring sites on the river for the benefit of boaters who travel this beautiful stretch of water.
"Although a quiet stretch of the River Nene, their work is adding and importantly conserving this natural river course to the benefit of boaters who are maybe discovering the area for the first time.
"Their work over many years deserve this nomination."
Former chairman Alan Buckle, who has been on the River Nene since childhood, said other boaters used to always say the River Nene was lovely "but there's nowhere to moor".
Since the Friends were formed however, through gaining the support of local businesses and farmers prepared to allow their land to be used, they have established 12 moorings, with a couple more possibly in the pipeline.
The group has also grown into a committee of nine people, with around 550 members.
"It has done well," said Alan, who added the moorings were very well-used. "A new mooring a season now would be fantastic."
Grantham Canal Society volunteers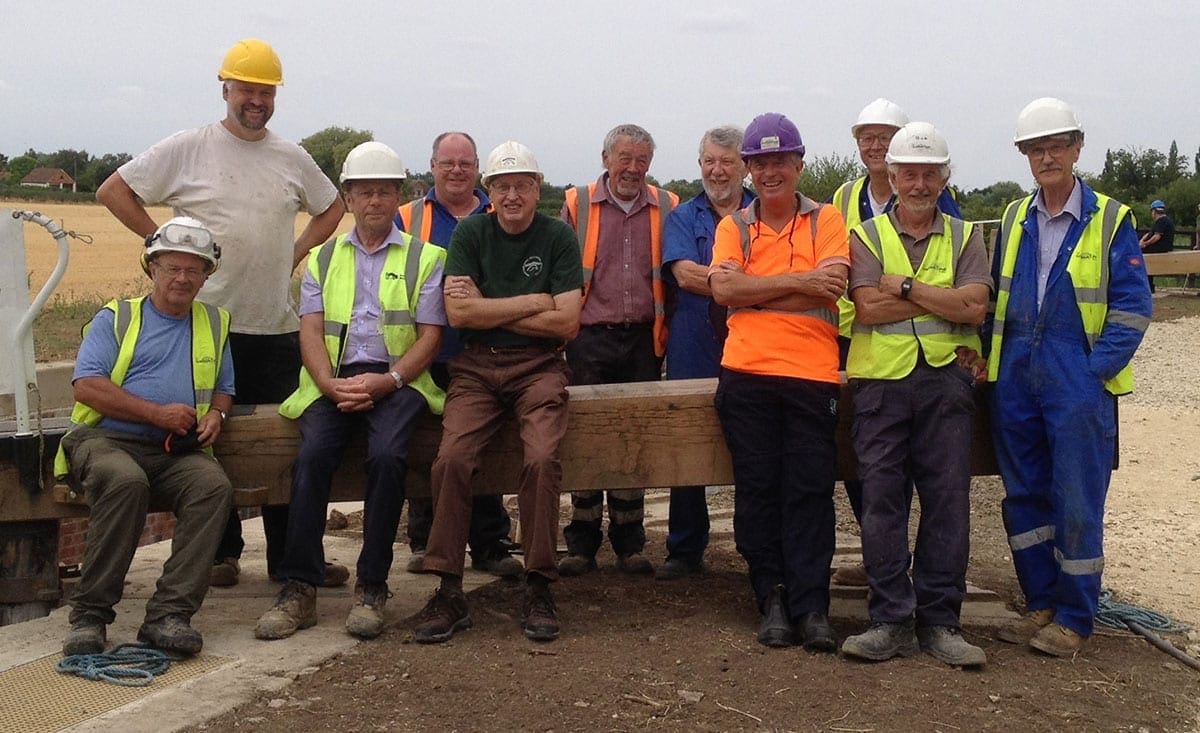 GRANTHAM Canal Society is celebrating its 50th birthday this year.
It has been steadily working to restore and reclaim stretches of the canal with an ultimate ambition to re-join the River Trent in Nottingham and have it fully restored and navigable for the enjoyment of all.
Michelle Storer who nominated Grantham Canal Society said: "The full length of the canal is 33 miles and there are some huge obstacles including the A1 Grantham end and the A52 Nottingham end however the GCS remains undeterred by the enormity of the task, steadily working their way down the canal lock by lock bridge by bridge."
During the past year the society has (among many other things):
Restored lock 15 (the 4th of seven locks on the flight) at Woolsthorpe with lock 15 opening to boats in September.
Lock 14 is well on the way and is up to flagstone height hoping for an opening in the next few months.
Overseen clearing and rubbish collection.
Run more than 100 chartered boat-trips per year as well as short trips on open days throughout the summer.
"No task is presently beyond the ability of the team of skilled volunteers and they have been willing to give training where applicable and pass on those skills," said Michelle.
"The enormous sense of pride and satisfaction the team take from seeing a job done well is very apparent and a very recent example of this was the recent opening of Lock 15 which was a splendid event in partnership with the Canal & River Trust, Grantham Canal Partnership and South Kesteven District Council."
Waterways Chaplaincy – Martin and Fiona Buck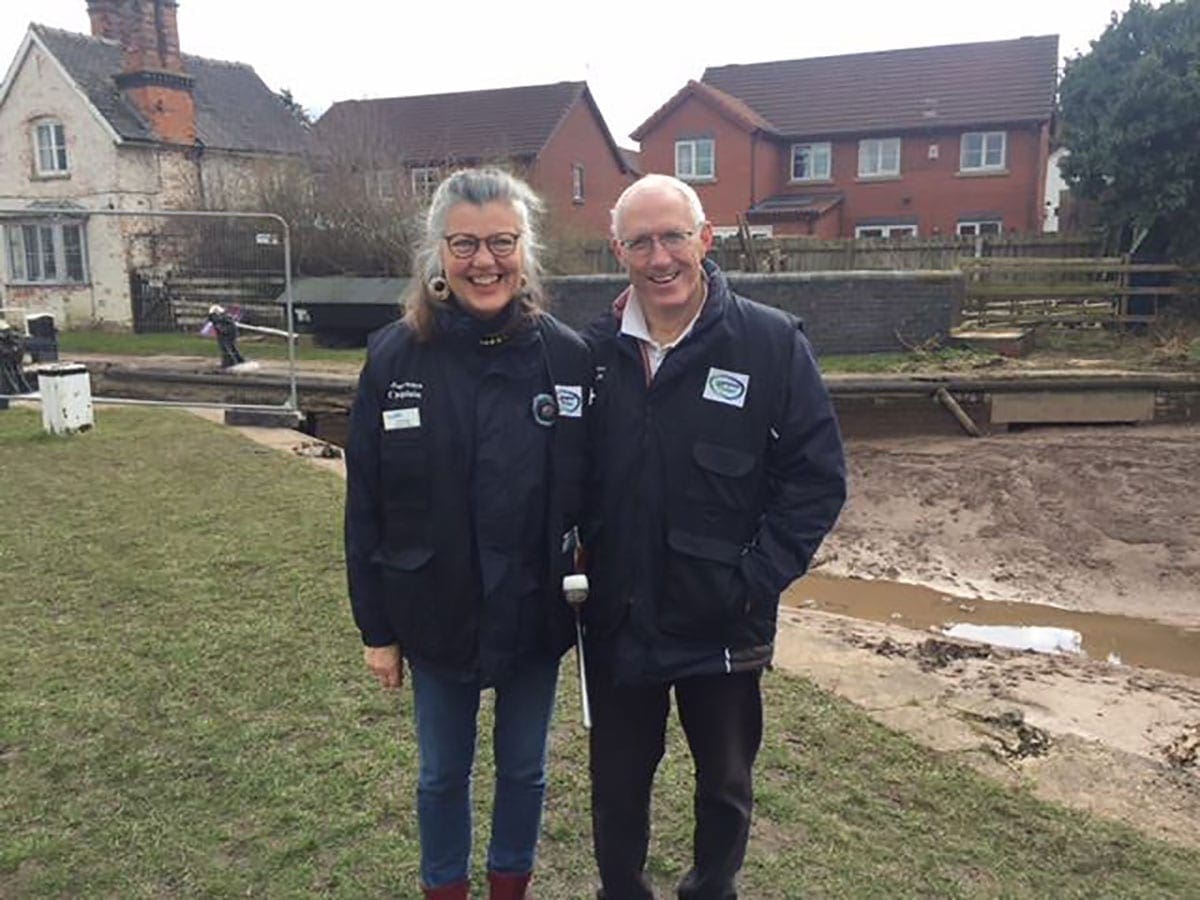 THE Waterways Chaplaincy team (north west) of Martin and Fiona Buck is nominated "for helping when others tend to look away".
"They are a very bubbly couple and passionate about the work they do," said Robert Parton, of Aqueduct Marina, Church Minshull. "Sadly the inland waterways can, for some, become a lonely and forgotten corner of society, where mental and social misfortune can leave some out of sight and out of mind.
"This group is working hard with volunteers to help with either just a friendly face and conversation through to helping signpost people to where they can get assistance."
Chaplains are volunteers from local churches who regularly visit the waterways offering companionship and a listening ear to individuals and businesses.
Martin and Fiona became waterways chaplains two years ago after becoming concerned about a fellow boater and by coincidence bumping into a waterways chaplain on the towpath and finding out more.
From there things "spiralled very quickly".
"There is definitely a major need for it," they said. "It has been challenging, rewarding, enriching and humbling.
"There are a lot of people in need out there who don't necessarily know where to turn to. Sadly the infrastructure of the canal network doesn't always support boaters in need.
"We hope we make a difference to people's lives just by them knowing there's someone out there to support them. They feel valued."
Voting has now closed!
Comments
comments