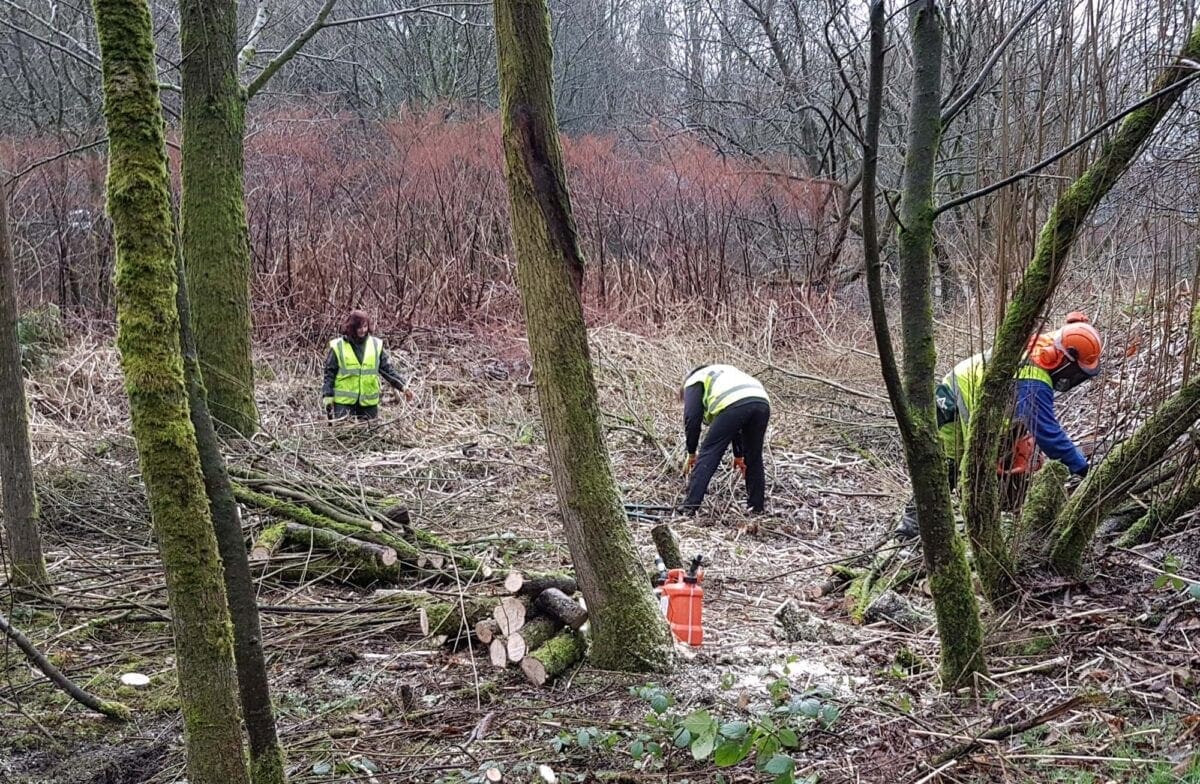 THE Uppermill Community Association, supported by the Canal & River Trust has continued to work on the viaduct woodland project.
Its main task before the breeding season began has been to clear unstable trees from the area and thin out the smaller saplings in preparation for the introduction of native trees and shrubs later in the year.
UCAN would like to thank CRT (Canal and River Trust) and Tesco volunteers for their continued support.
Getting involved in volunteering in the local environment is a great way of meeting other locals, enjoying some healthy exercise & fresh air, with a well earned hot drink and biscuit at the end!
UCAN always pleased to welcome new volunteers who are advised to check a few days in advance, with the Project Day calendar view-able at: http://ucanuppermill.com/. You may also contact UCAN's Group Leader on 01457 878361, email peterkillan@hotmail.com.
For anyone interested in keeping updated on our Groups activities please visit our Facebook page: https://www.facebook.com/groups/1899154207069001/
Comments
comments