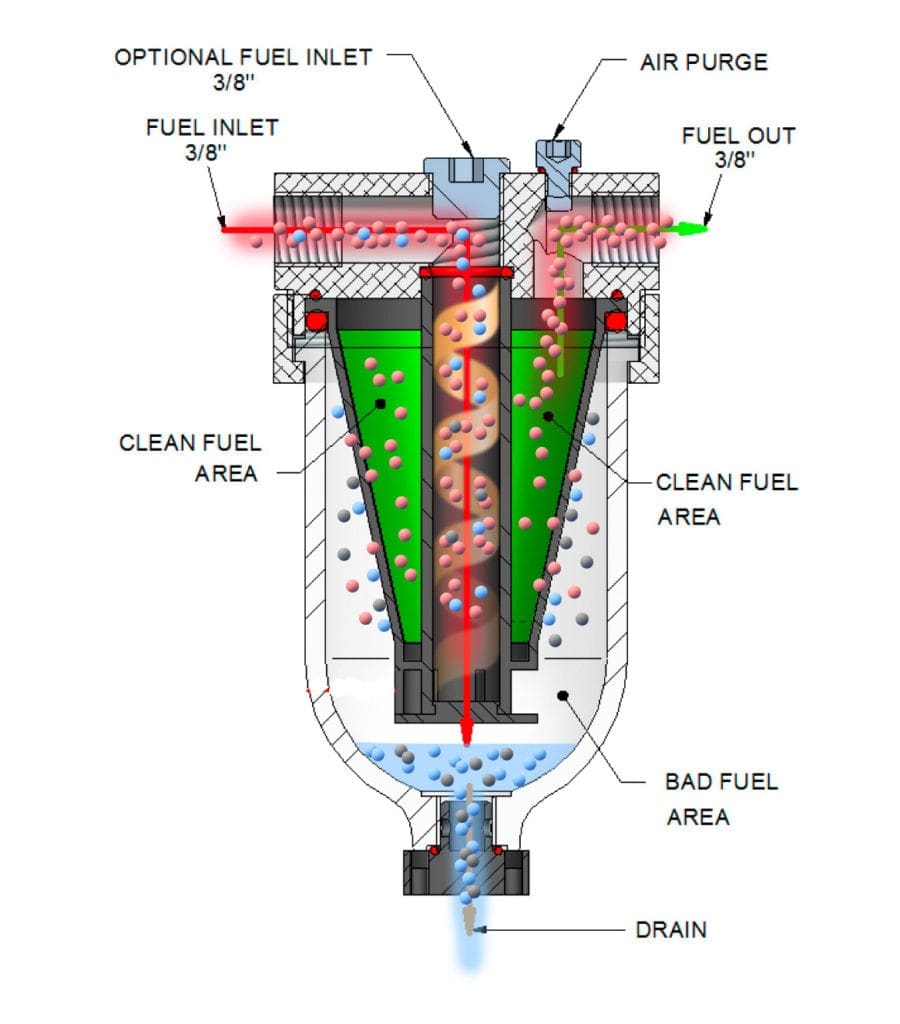 Over £595 worth of prizes to be won!
Towpath Talk has teamed up with Fuel Guard to offer three lucky readers the chance to win a Decontaminator and water separator worth £199 each!
DID YOU KNOW?
Biodiesel pulls in moisture from the air and encourages water to build up in your fuel tank.
Undisturbed fuel in boats is the ideal breeding ground for 'DIESEL BUGS'
SOLUTION
Removing water from your fuel will prevent engine damage and diesel bug growth.
Fuel Guard's unique award-winning Decontaminator and Water Separator.
Using state of the art technology this NEW paperless filter system specifically made for narrowboats and cruisers will remove water and solid contamination from your fuel it performs this function with an amazing reusable lifetime micro-mesh filter element which can be used over and over again…
A quick look through our unique CLEAR BOWL* will allow you to monitor the quality of your fuel.
*CLEAR BOWL CONFORMS TO BSS REGULATIONS
HOW TO ENTER:
Fill in your details below before May 22, 2019.
There are no cash alternatives available. The winner(s) will be the first name(s) drawn at random. Terms and conditions apply. To view the privacy policy of MMG Ltd, (publisher of Towpath Talk) please visit www.mortonsmediagroup.com/privacy.
If you're not lucky enough to win one of these fantastic products, Fuel Guard are exclusively offering Towpath Talk readers a discounted rate! Pay just £174 (incl. free delivery) Visit www.fuelguard.co.uk quoting TPT or call 01908 230579.
Comments
comments