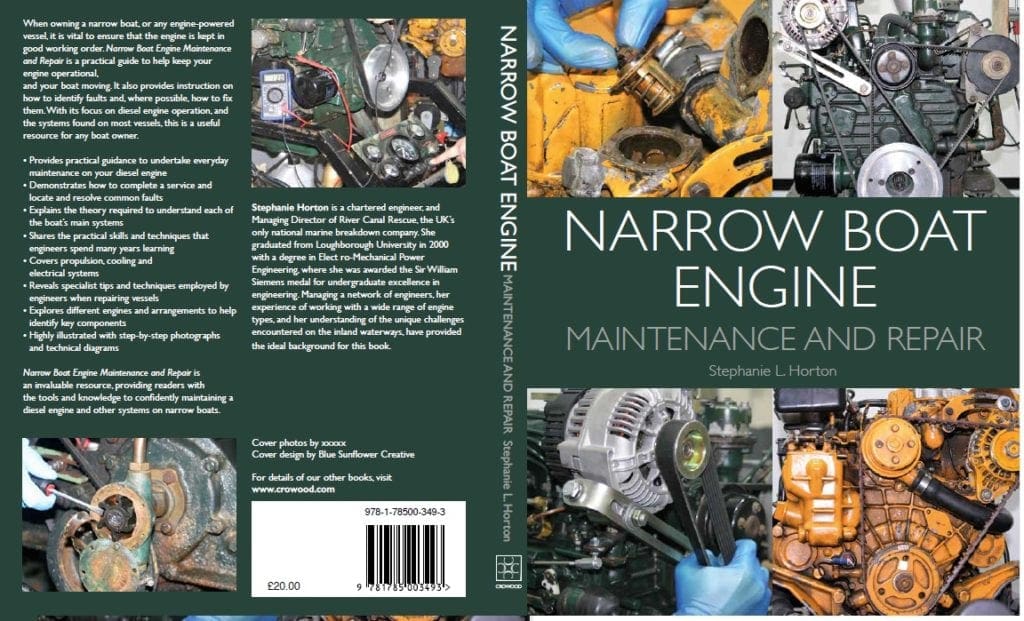 Towpath Talk has teamed up with River Canal Rescue to offer 10 copies of the book – Narrow Boat Engine and Maintenance Repair. It normally retails at £20 and is available from the RCR website at £18.
Written by RCR's managing director, Stephanie Horton, this practical guide helps boat owners keep their engines operational and moving.
With a focus on diesel engines and their arrangements, it explains the theory behind the boat's main systems – including propulsion, cooling and electrics – and gives instructions on how to identify key components, how to locate faults and where possible, how to fix them.
There are tips on everyday engine maintenance and how to complete a service and all instructions are accompanied by over 260 colour step-by-step photographs and 60 technical diagrams.
Narrow Boat Engine and Maintenance Repair is an ideal Christmas gift and a great companion to RCR's maintenance courses. To find out more about the book, visit www.rivercanalrescue.co.uk click on the Engines & Accessories tab at the top of the page and then Web Shop/books. To find out more about RCR's courses, click on the Courses tab at the top of the page.
If you can't wait until the competition deadline to see if you've won a copy, RCR is offering Towpath Talk readers/online visitors an exclusive purchase discount, reducing its cost to £15 (with free delivery). To order, simply call RCR on 01785 785680 and let the call handler know you'd like to receive the Towpath Talk book purchase discount.
Enter your details in the form at the bottom of the page before November 30, 2019.
Terms and conditions apply. There are no cash alternatives available. The winners will be the first two names drawn at random. To view the privacy policy of Mortons Media Group Ltd (publisher of Towpath Talk) visit: www.mortonsmediagroup.com/privacy
If you have any issues filling in the for below you may enter it here: https://prpage.co/FeC/?noredir=true

Comments
comments