By Helen Gazeley
LIMITED editions of prints, ceramics, jewellery and crafts inspired by the history of the women of the Bridgewater Canal has gone on sale at Salford Museum and Art Gallery in time for Christmas.
Est.1761, the project to rejuvenate Salford's 4.9-mile stretch of canal, commissioned local arts collective Salford Makers to create the 150 separate items in the Who's That Girl? collection.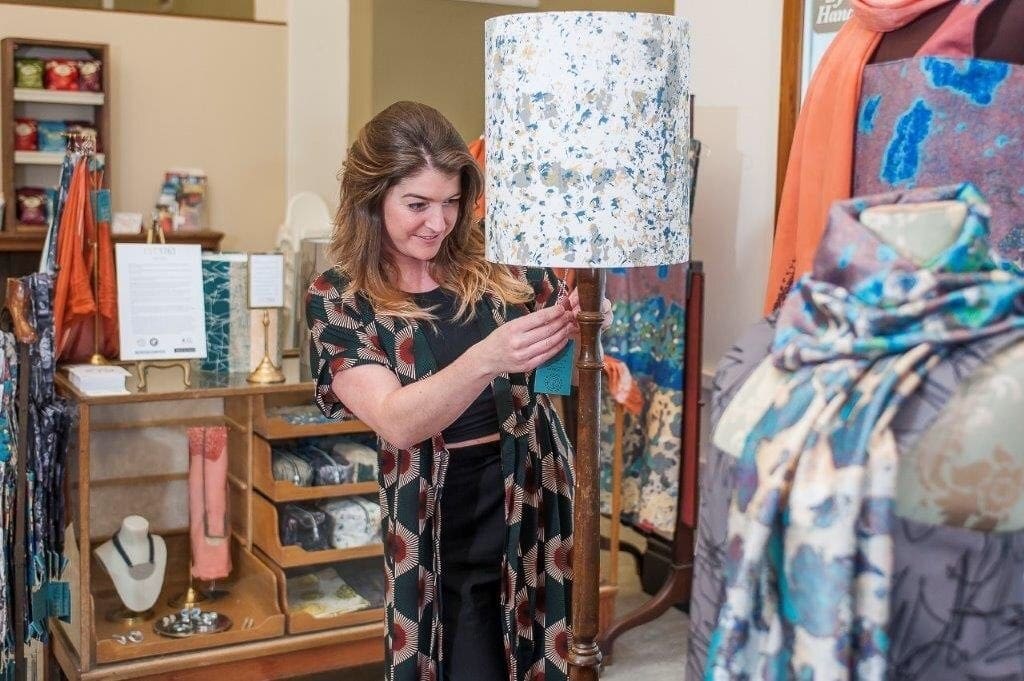 "There's a story behind eachpiece," says screen-printed textile specialist Sally Gilford who led the project. Working closely with local historian Mark Charnley, Sally drew inspiration from photos, maps, letters and artefacts in Salford Museum, as well as archives in Chetham's Library, Digital Women's Archive North and the Manchester Library.
"Mark was fantastic," she says. "There's not much information at all. When women were documented, it was mostly negative. It was great having someone like Mark with specific knowledge.He was instrumental in teasing out the different seams."
The stories Sally discovered have been sensitively embedded in designs of items as diverse as oversizehand-printed velvet cushions, laser-etched silver jewellery and wrap-around dresses (recalling the utility aprons of the Pit Brow women who laboured at the mines).
Collaboration between Sally and natural dye specialist Natalie Linney resulted in a range of silk scarves with designs inspired by plants used in brewing, to celebrate the "flowerparties" of the early 1900s, when women would organise gatherings on the canal to meet and drink at a time when their public consumption of alcohol was socially unacceptable.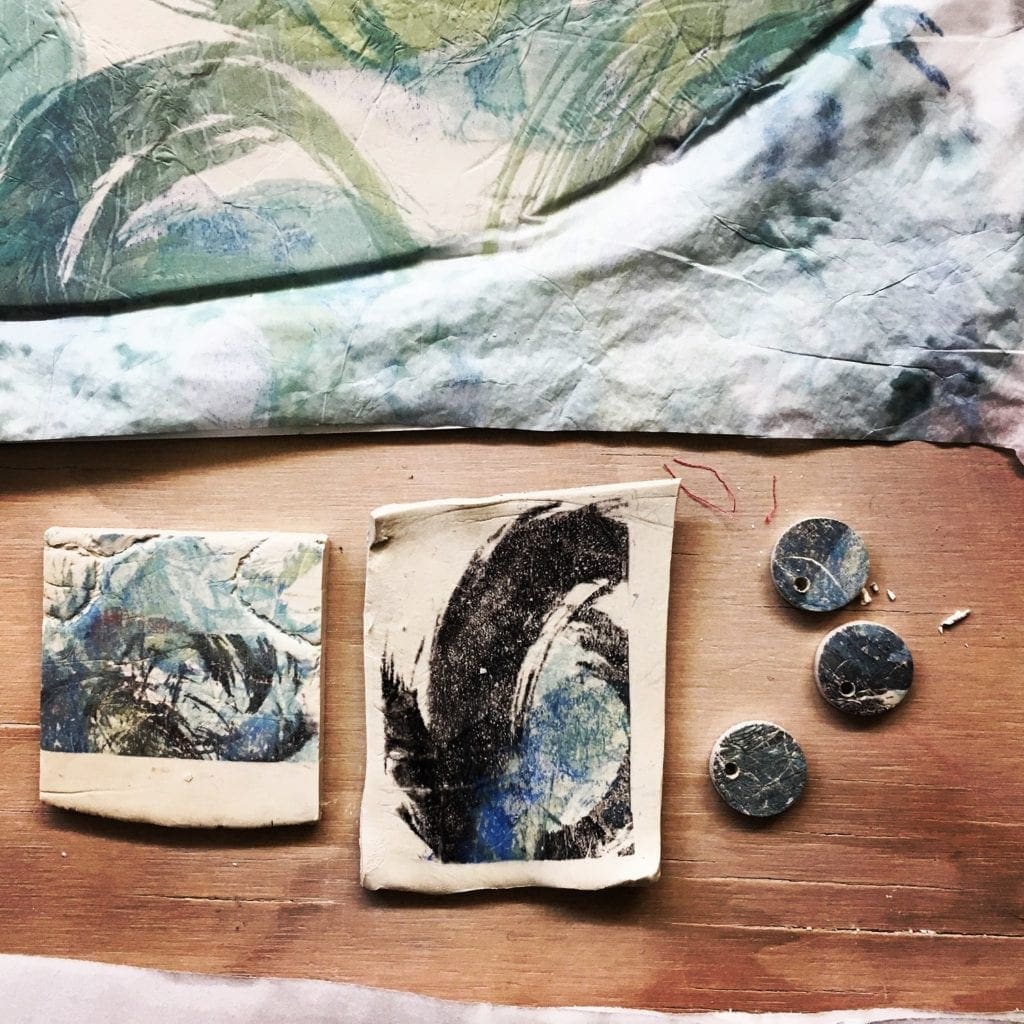 Porcelain jewellery, created in collaboration with minimalist graphic porcelain designer Eva Elliot, incorporates surface print designs from fluff, which references an account of how the Duke of Bridgewater banned women from using the bridge on the Delph at Worsley after a female worker (who probably worked with cotton in the industrial yard) brushed fluff on to his clothing as she passed. The porcelain is shaped to reflect the movement and fluidity of the waterways.
"What was interesting," adds Sally, "is that the women who worked on the canal were rally tough. They were mothers, wives, home-makers, labourers and I'm completely sure they ran the family. They were really resilient."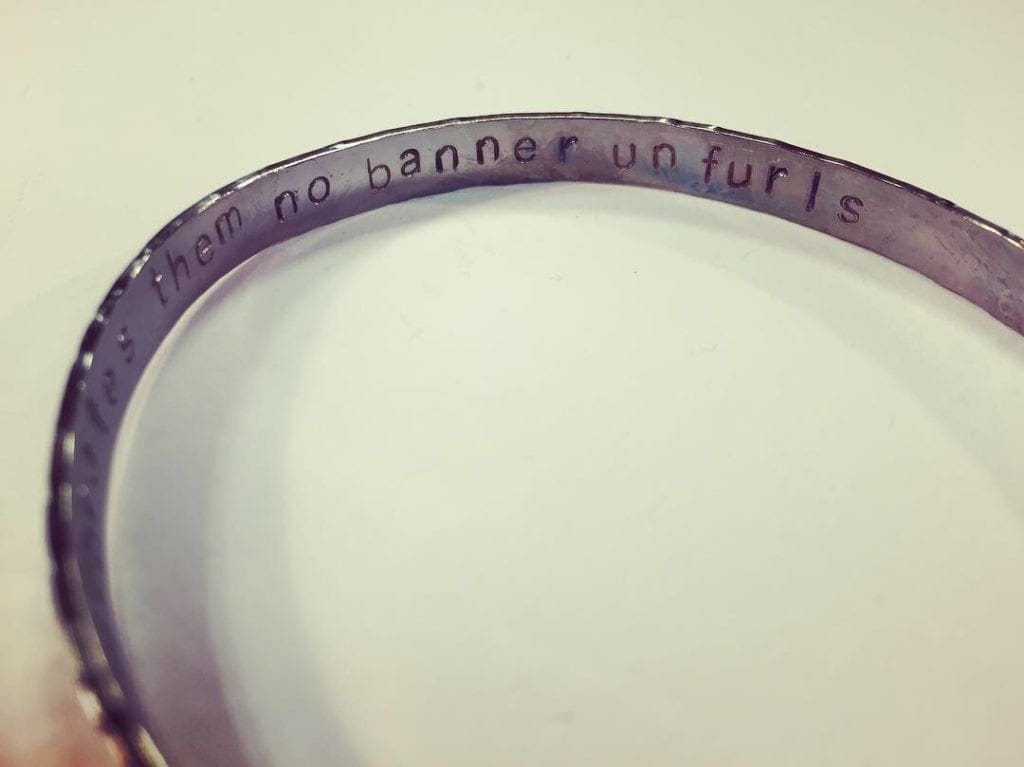 Also in the collection is silver jewellery which includes hidden messages and patterns created digitally from the vocals of a specially commissioned song by Manchester's broadside balladeer Jennifer Reid, who performed at the launch on November 29.
Prices range from £7 to £70 and items—"More than just products, artworks in themselves," says Sally—may be purchased from Salford Museum and Art Gallery.
Comments
comments