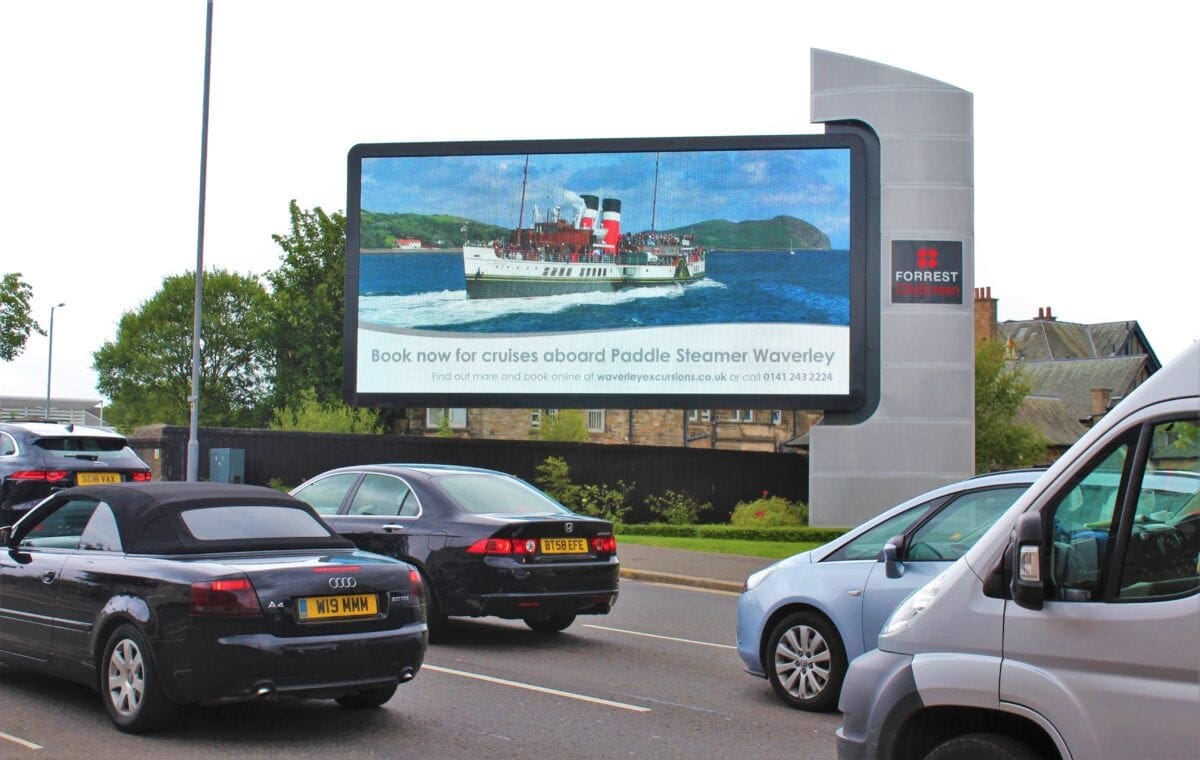 IT'S not every day that you come across PS Waverley steaming up the main street in Giffnock in East Renfrewshire, just outside Glasgow.
Giffnock, in fact doesn't even have a pier and is seven miles away from the iconic paddler's berth at Glasgow Science Centre, so passers-by have been rubbing their eyes, and taking a second look at the fully, back-lit advert for the ship that shows it sailing along beside busy Kilmarnock Road.
Waverley Excursions Limited chief executive, Kathleen O'Neill, said: "We're very grateful to Chris Trainer, owner of Forrest Advertising which owns the giant advert site for donating the space to us. Chris is a firm Waverley supporter who lives at Tignabruiach, where we call on our cruises, and he's delighted to help in this way. The ship is appearing in a prime position as Giffnock is a well-off suburb with a wide age range of residents, so it's great for us."
The only connection that Giffnock has with steamers, is that the Model Steamer Club sails its radio-controlled models every Saturday at Rouken Glen Park boating pond, and locals are quite used to seeing scale models of Waverley and other Clyde steamers in action.
"This is the first time, however, that a full-scale steamer has made an appearance on the street," smiled Kathleen. "Perhaps we'll have to ask for a pier to be built in Giffnock!
Comments
comments