PS Waverley left her berth at Glasgow Science Centre on Tuesday 14 January, towed by Clyde Marine tugs, Battler and Biter, to make a four-hour journey to Dales Marine Services at Greenock where her new boilers are being fitted.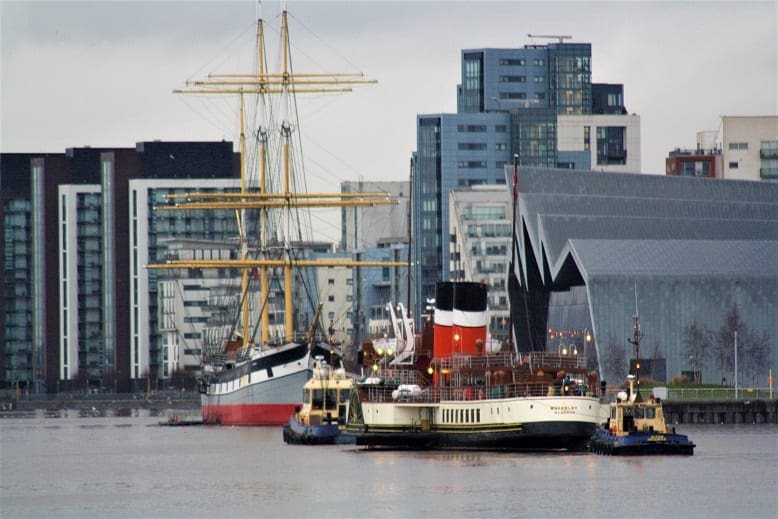 The four-knots-per-hour tow had been cancelled the previous day because of high winds, but the task was successfully completed. Once the new boilers and three new generators have been fitted thanks to the successful conclusion of the £2.3m appeal launched in June 2019, the world's last, ocean-going, paddle steamer, will go to Garvel dry dock for her annual hull inspection and maintenance.
Waverley Excursions chief executive, Paul Semple, said: "Having to cancel the tow and rearrange it for the following day, was a major, logistical challenge. A move such as this requires having a crew on board, satisfying everyone from the Marine and Coastguard Agency to Clyde Pilots, and running all the ship's systems and pumps. We might have been towed down the Clyde on 14 January, but we plan to steam back up in triumph to start the new season, once the new boilers have been fitted and tested, and the hull inspection and sea trials have been successfully completed."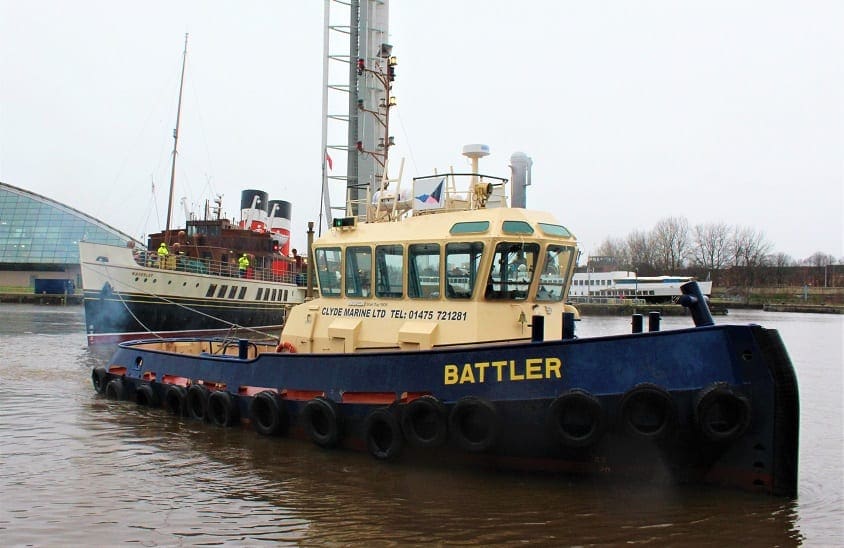 The 1947-built paddler will have major surgery to have her old boilers removed, involving removal of a bulkhead, funnels and part of the decking, the new boilers and generators fitted, and the removed items put back.
"We're delighted that the whole job is being done on the Clyde," said Paul. "That makes it much easier to return her to service for the start of the 2020 season."
Enjoy more Towpath Talk reading in the monthly paper.
Click here
to subscribe.
Comments
comments