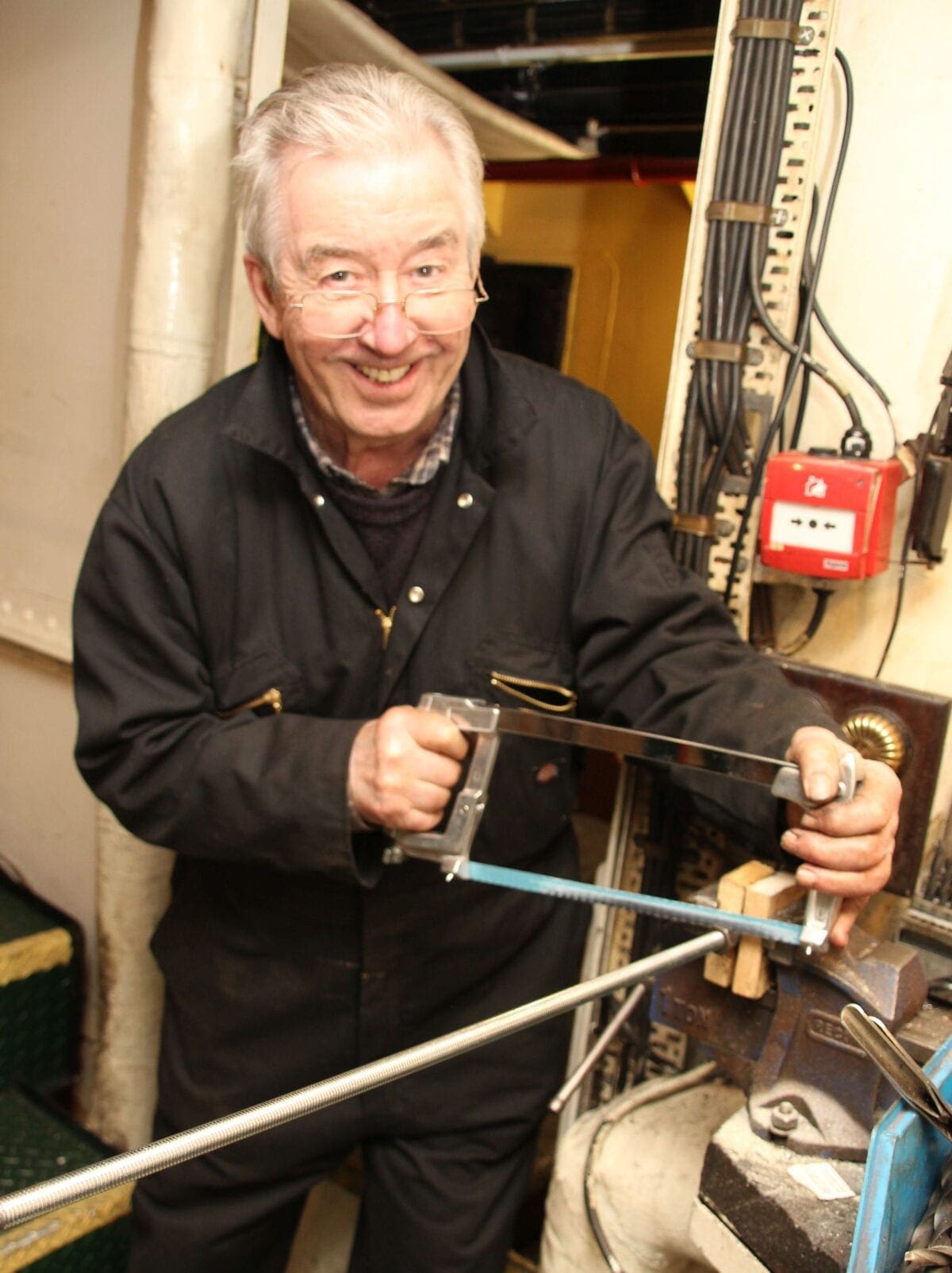 ALL hands have been on deck throughout the winter to prepare PS Waverley for her 2018 season, when she marks the 70th anniversary of being nationalised by British Railways in 1948, as part of the new railway's Caledonian Steam Packet Fleet.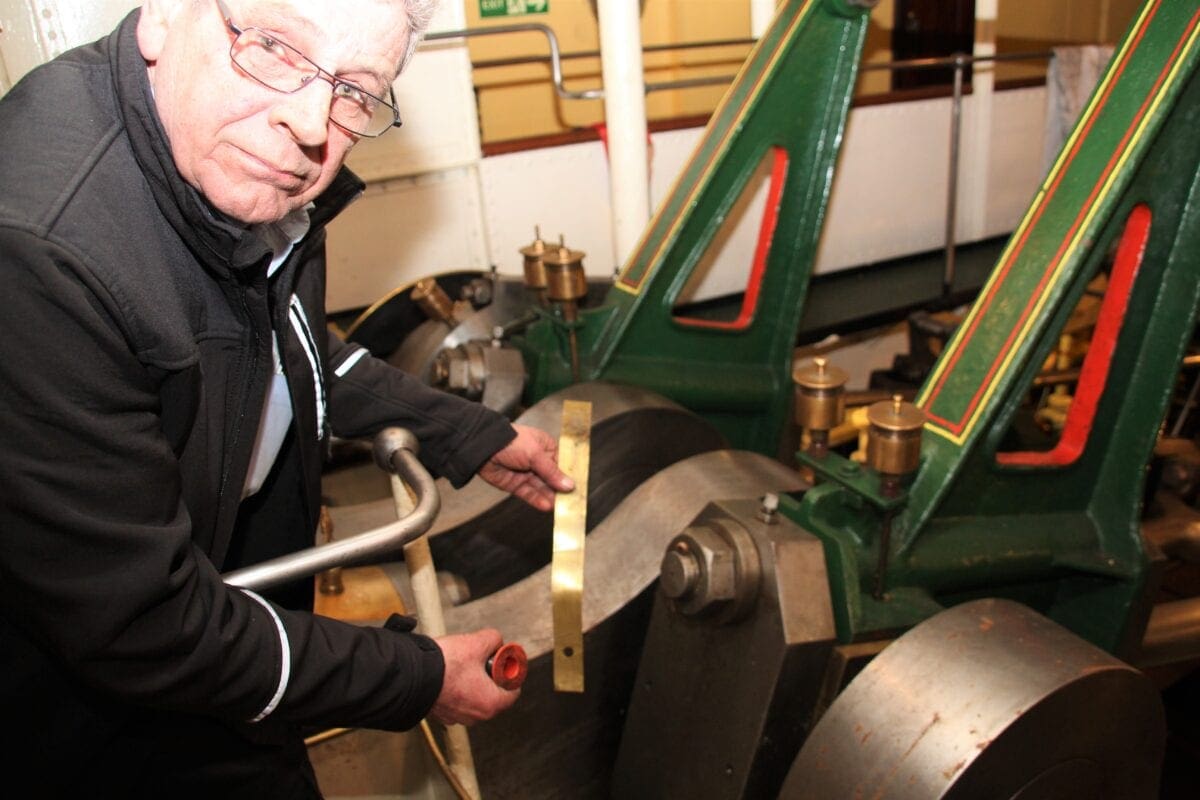 Alasdair Macmillan, newly appointed director of marine and technical operations, has been in charge of full-time staff and volunteers working on key tasks which have included surveying the ship's triple expansion engine's main bearings, which, like Waverley, date from 1947.
The bearing surfaces of thick, white metal were dismantled, oil ways cleaned, and reassembled before checking the clearances by inserting compressed lead and examining it after reassembly and a further strip-down, for the correct tolerance, shims being used to make any adjustments necessary.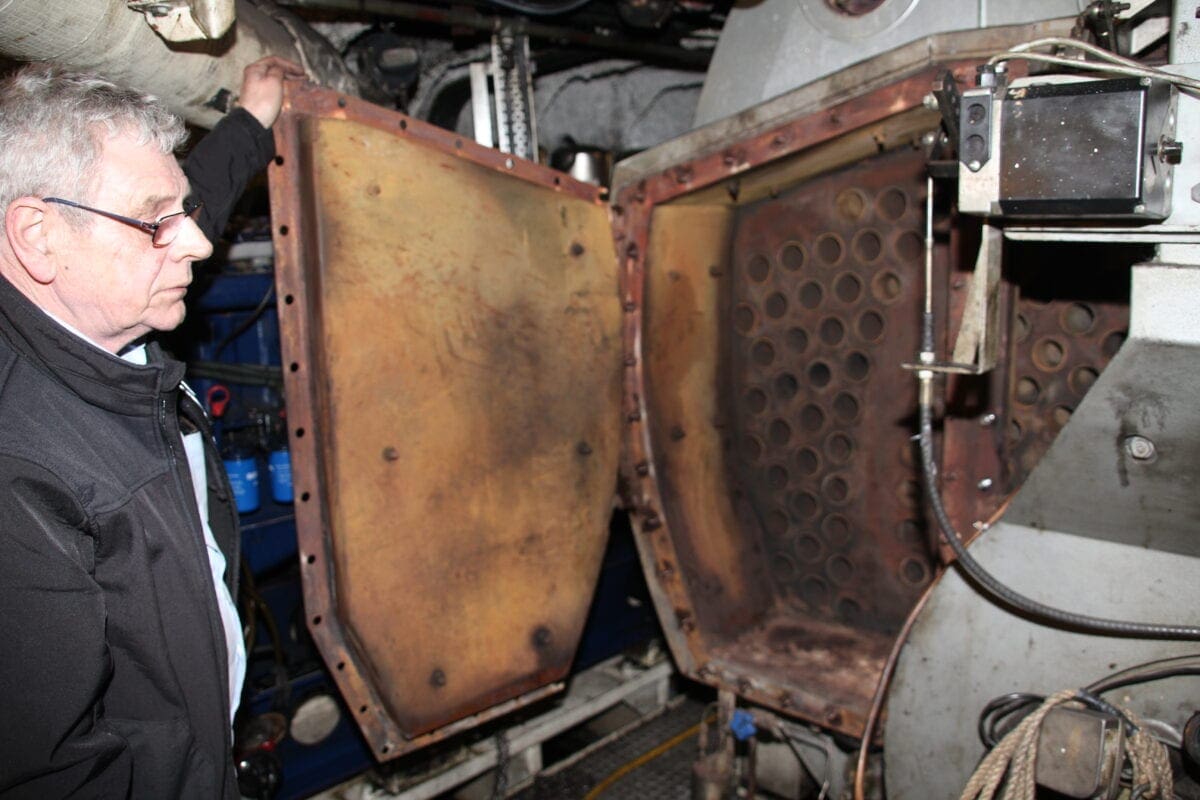 "The main bearings were found to be in excellent condition," said Alisdair, and we also surveyed the main engine reversing engine and manoeuvring valves, port diesel generator, steam fire pump, relief valves, oily water separator and sea and fresh water tanks.
"A new, emergency, red light has been fitted beside the engine room telegraphs to ensure that there are no further failures to reverse the engine, as happened during last season's slipway incident at Rothesay. We are determined to ensure that the failures in service last season are not repeated."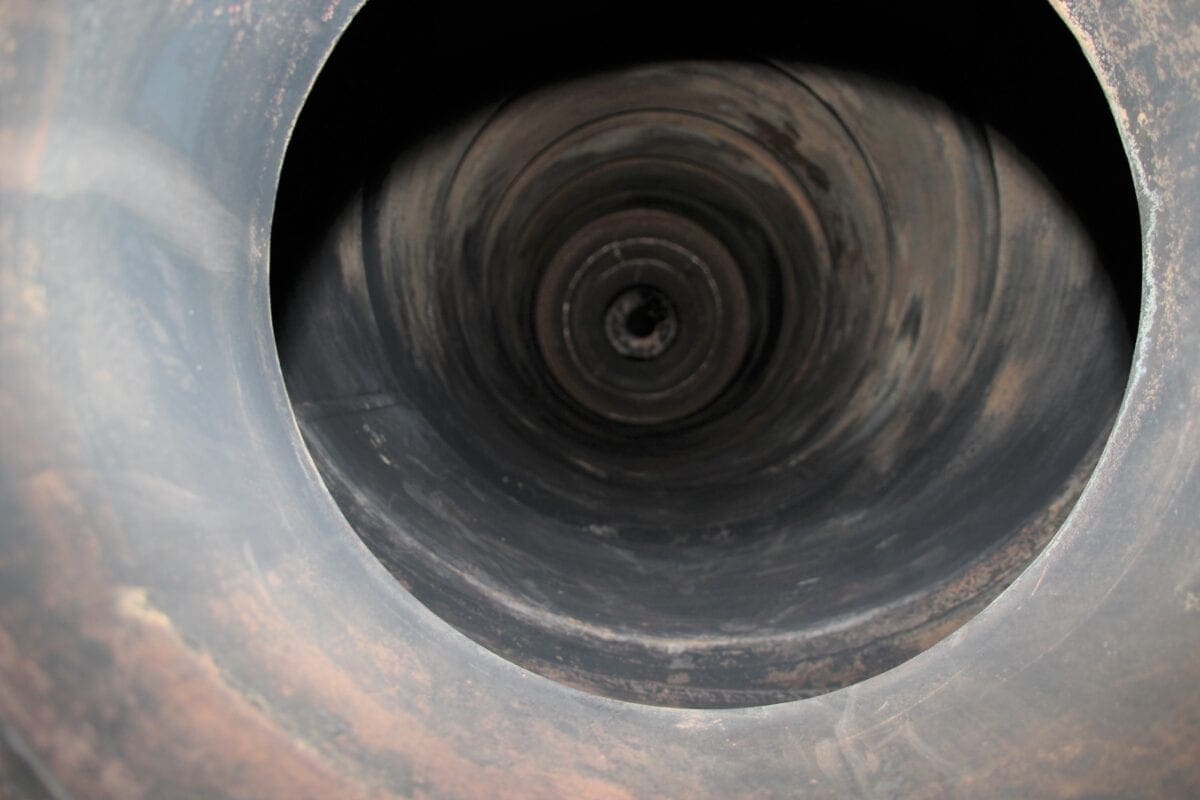 Work has also started to future-proof the ship. Chief executive Kathleen O'Neill, said: "We realised that the ship will be 100 years old in 2047 and we want to ensure that she's still sailing by then. The last complete overhaul took place in 1997, and components fitted then are now becoming life-expired, so we're working hard to identify what will need to be done, as we head towards 2047.
"How many of us will still be around the, is anybody's guess, but we are all determined to ensure that the legacy that is Waverley will be still sailing when she reaches 100. The job to future-proof her starts now as does work towards identifying costs and likely sources of funding, including launching a Platinum Appeal."
Waverley's 2018 season starts on Friday May 25 with a cruise from Glasgow to Loch Long and finishes, after the traditional visits to the Bristol Channel, the south coast of England and the Thames, on Sunday October 14.
Full details of timetables, and how to contribute to the Platinum Appeal, designed to raise funds to future-proof the ship, are at www.waverleyexcursions.co.uk
Comments
comments