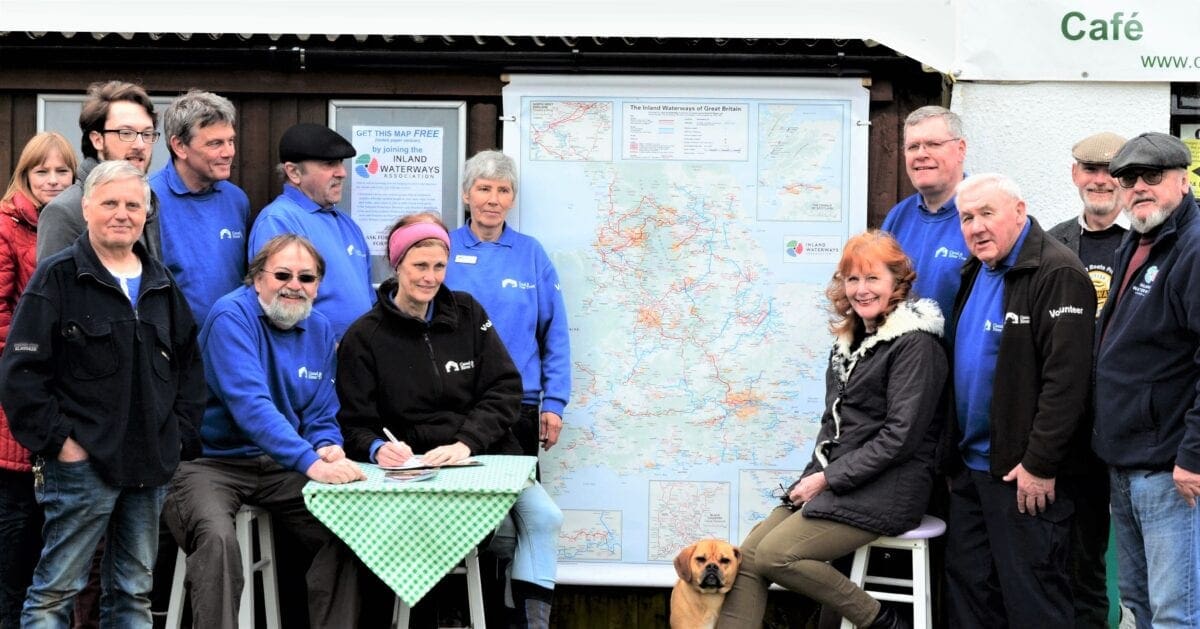 A RECENT membership drive launched by The Inland Waterways Association's Warwickshire Branch, brought together IWA branch members, local canal restoration group, Old Mortonians and also members of the Canal & River Trust Hillmorton Volunteer Lock-keepers, amongst others.
While at the meeting, the four groups came up with a joint plan to work together to create a sunken garden on the abandoned last few yards of the last ever Brindley Canal located just below Hillmorton Locks. This campaign, named 'Brindley 250' will be a major part of a national campaign to celebrate the life of canal pioneer, James Brindley who died just as his Oxford Canal reached this spot back in 1772. He never saw the canal completed.
The sunken garden will open in September 2022, with a three-day festival to commemorate 250 years since Brindley's death.
Commenting on the "Brindley 250" campaign, Ian Lauder, Chairman, IWA Warwickshire Branch says, "It was a meeting of minds when we all came together at our membership drive. We all knew we wanted to do something to remember James Brindley and felt it would be a much stronger campaign if we all worked in partnership. After some discussion, we agreed that the sunken garden on his last canal would be a fitting and lasting legacy for a man who was instrumental in shaping the canal network of the UK."
Work on the 'Brindley 250' site will be officially launched in the summer, and volunteers and donations are already being sought. For further information, please contact Ian Lauder on 01788 567600 or email: ian.lauder@waterways.org.uk or oldmortonians@talktalk.net
Comments
comments