Annual treat for waterway history enthusiasts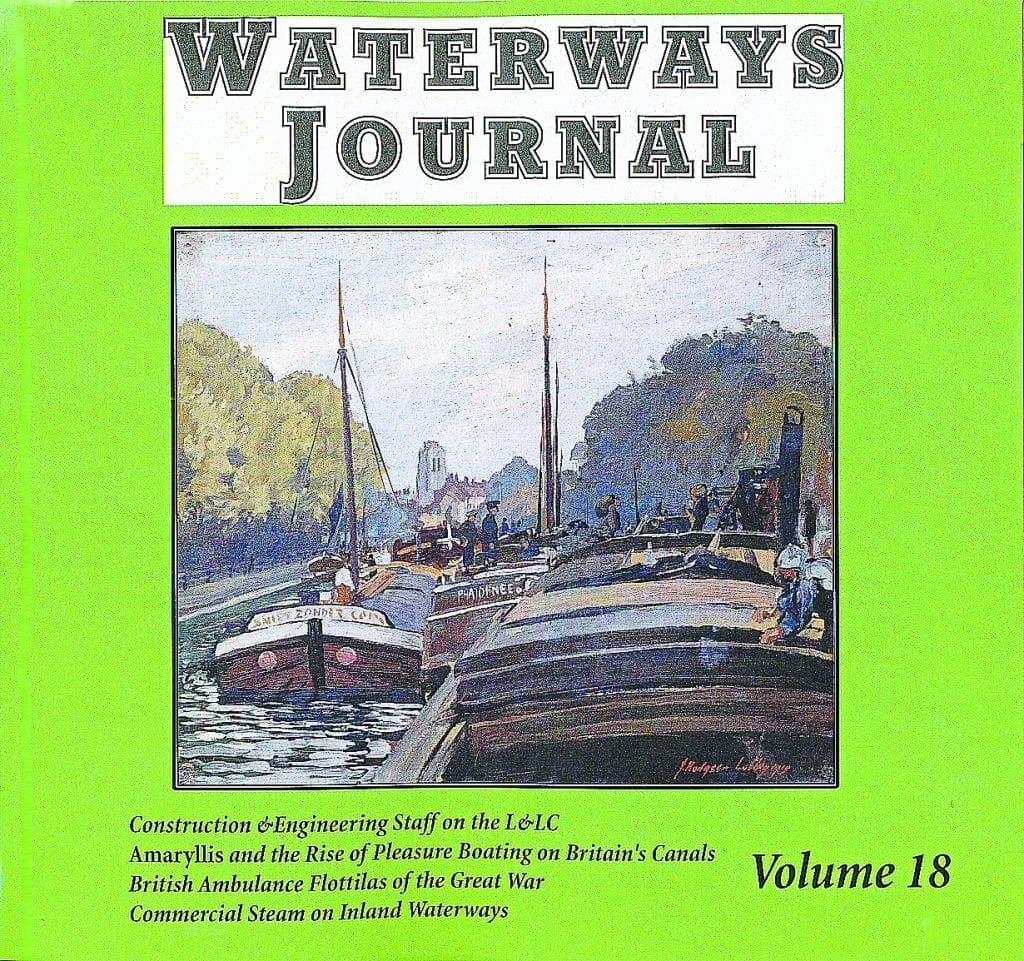 Reviewer: Harry Arnold
THIS year's Boat Museum Society annual Waterways Journal again covers four major subjects that dedicated authors and historians have researched often, but not always, related or linked to the National Waterways Museum's collection or archives.
Edited by Cath Turpin, publication is always keenly anticipated by waterway history enthusiasts but there is much to attract the general reader; if only previously unpublished photographs.
I particularly liked Terry Kavanagh's 'Commercial Steam on Inland Waterways' which traces the use of steam power on canals, culled from many sources, from early experiments with all sorts of engines and often weird propulsion systems right though to its demise in the North West: with vessels such as the Little Packets on the Bridgewater Canal and the Famous FMC Steamers being converted to diesel power; although a number of 'steamers' survived well beyond that and into preservation.
There are many quoted contemporary sources but I particularly like the one from the Manchester Guardian about the 1838 Novelty which states "…the fact that no towing horses being visible, caused no small astonishment to various rustics on the canal banks".
With various anniversaries of the First World War being in the news David Long's 'The British Ambulance Flotillas of the Great War' is most appropriate. David – well-known for his involvement in the Sankey Canal Restoration Society – has spent a lot of time in France and Belgium since he first took his narrowboat over there in 1991. His researches on this war led him into the subject of hospital barges, not only over there but built here in Britain.
Those with family military involvement in the First World War, such as ours, will find this particularly interesting and could discover that wounded relatives were treated aboard these craft; or, if in the RAMC of the Royal Engineers, served aboard one. Another unusual waterway subject, again brilliantly researched, with some stunning period photographs.
Mike Clarke, who does the layout for these Journals, contributes another welcome feature on his specialist subject, the Leeds & Liverpool Canal; this year celebrating the 200th anniversary of its opening.
Mike is the acknowledged expert on this waterway, with a new edition of his standard work on it being published and the recent accolade of having an L&L lock named after him.
As he rightly says, much has been written about history, boats, cargoes and people, but not a lot about building and maintenance. So his 'Construction and Engineering Staff on the L&LC' does a great deal to remedy this. Within his extensive research on the L&L, Mike has turned up considerable information on how this and other canals were built and contemporary technical details of features like lock gates. On the maintenance staff side, he details early recollections and some almost up to the present day from the L&L staff and families he has met.
Joseph Boughey is a well-known researcher/author and his work regularly features in these Journals. His piece entitled 'Amaryllis and the rise of Pleasure Boating on British Canals' is based around a boat in the NWM collection: a Taylors of Chester-built wooden cruiser within the story of which he covers the origins of canal leisure cruising which, did indeed, mainly originate around the northern end of the Shropshire Union and on the Llangollen canals: much of it intertwined with the campaigning activities of the original North West Branch of the Inland Waterways Association.
The author is renowned for his historical research but I personally am disappointed by this piece in that he has failed to consult a number of sources; such as people like myself who served on the IWA NW Branch committee at the time and still has the minutes and was also professionally involved in boating in the area during much of the period covered. There is also more information on Taylor boats on the internet.
Waterway Journal No.18, edited by Cath Turpin, softback, £7.99, is available from the shop at the National Waterways Museum, Ellesmere Port. For mail order, go to the Boat Museum Society's website, www.boatmuseumsociety.org.uk/publications and download an order form for this and past volumes.
Comments
comments