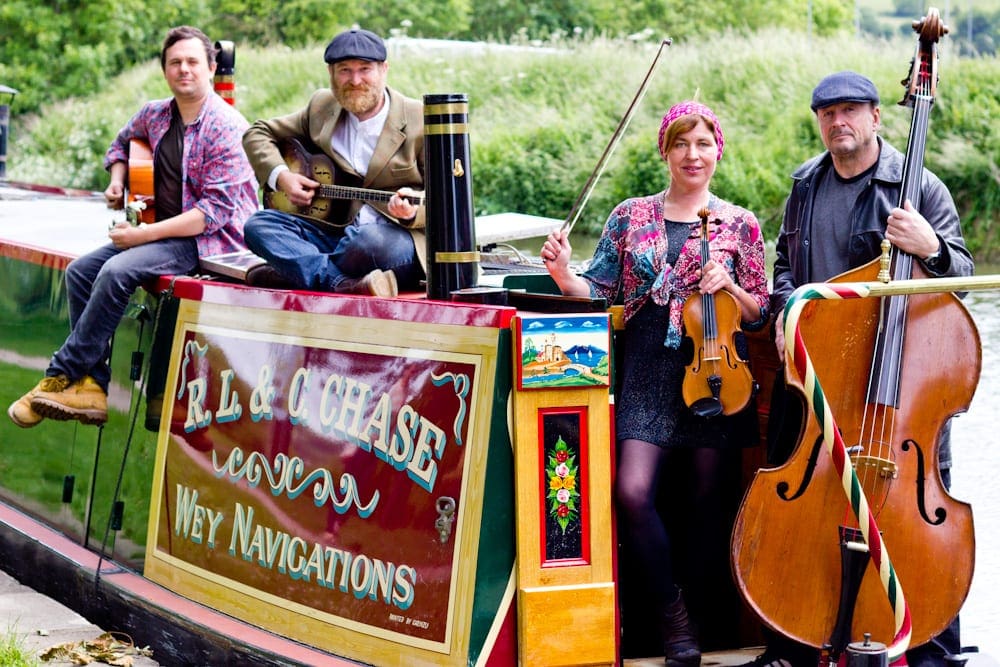 A GYPSY jazz band from the Kennet & Avon Canal in Wiltshire are travelling to the
Regent's Canal to perform for the first time at the heart of the capital.
It will be appearing on Saturday October 20 at The Baring Arms in Shoreditch for the first of three concerts. The other dates are December 1 and January 5.
The Water Gypsies live aboard traditional narrowboats and this year have successfully performed at Upton Jazz Festival, Birmingham Jazz Festival, The Grand Northern Ukulele Festival, Bath Folk Festival and on BBC Bristol and BBC Wiltshire.
Born out of a chance meeting at a gypsy jazz jam in Bradford on Avon, The Water Gypsies play the music of Django Reinhardt in their own joyful and exuberant style. Their combined talents are formidable, all having performed in the UK and across Europe.
Lead Guitarist Clive Radford has performed with many bands over the years, most notably with gypsy jazz band Shine. He thills audiences with his mastery of the national guitar and his emotion filled solos.
Violinist Gina Griffin is a remarkable instrumentalist of the very highest caliber, she blends the sound of her voice and violin to create a beautiful and unique tone.
On rhythm guitar and vocals is Nipper Lewis, the driving sound of his 1931 National plectrum guitar provides an authentically vintage accompaniment to the solos.
Bassist Ian Turner is the fire behind the band; having previously performed with guitarist John Etheridge, he now provides his solid groove to The Water Gypsies rhythm section.
The band is currently working on its first album while building a following of loyal fans with
high energy gypsy jazz.
Find the Water Gypsies on Facebook https://www.facebook.com/thewatergypsies or for more information visit https://thewatergypsies.co.uk/
Comments
comments