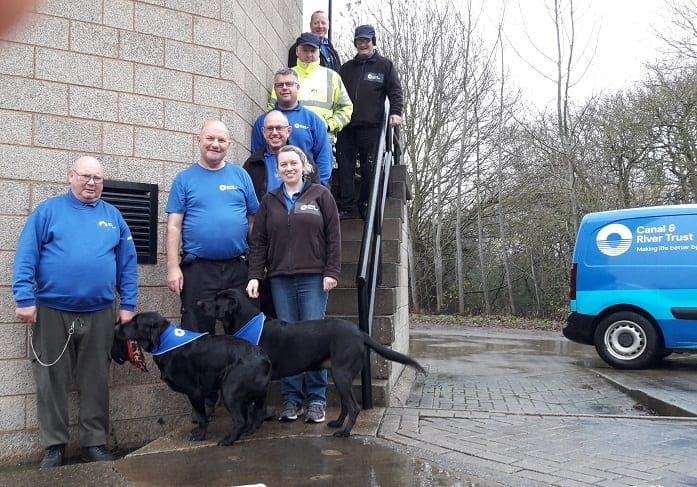 THOUSANDS of people support the Canal & RiverTrust every year, but there's one man whose dedication goes above and beyond.
Brian Scott, a volunteer lock keeper at Sykehouse Lock on the NewJunction Canal in South Yorkshire, has volunteered an incredible 10,000 hours overthe last four years.
Brian, 71, began volunteering for the Canal &River Trust in 2014 as a way to continue his interest in the outdoors following his time as a volunteer ranger on the Trans Pennine Trail.
He spends most of his volunteer hours operating the mechanised gates and bridges to help boaters on their journeys through the area, and is always a welcome sight among the local and visiting boating community. He also assists cyclists and walkers ontheir travels along the towpath and is never without his close companions andassistant lock keepers – black Labradors Belle and Molly.
Lucy Dockray, Canal & River Trust volunteer leader, said: "Brian's passion for supporting the waterways and the people whovisit them knows no limits and it's a pleasure to have him in the team.
"We're so grateful for all his hard work over theyears and glad that he gets so much out of volunteering that he wants to spend every hour he can by the canal.
"Volunteering is a great way to help your local community, meet people and learn new skills, and you can get involved in ways that suit you – whether it's for a few hours to clear some vegetation or as part of a regular taskforce on a long-term project."
To find out about volunteering opportunities on your local canal, visit www.canalrivertrust.org.uk.
Comments
comments