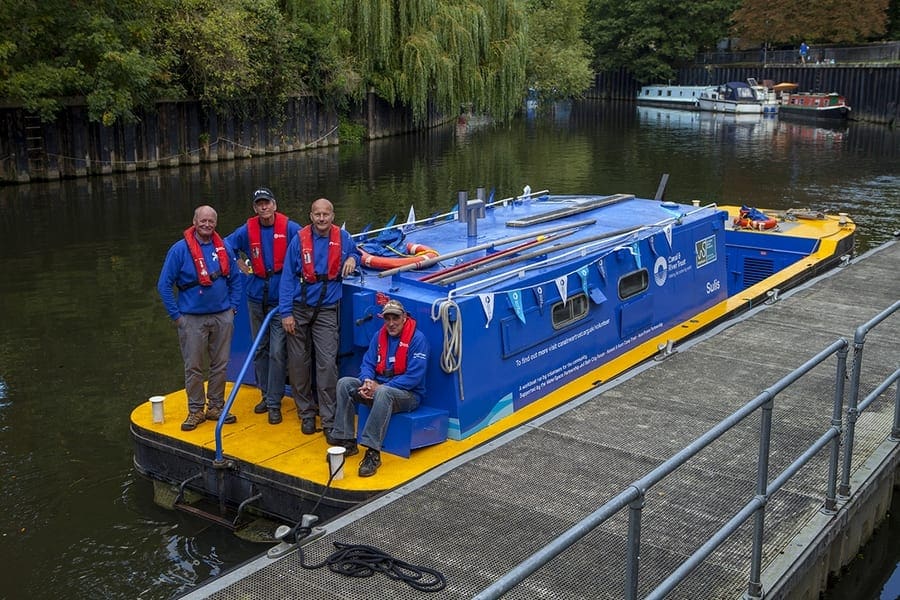 A CANAL boat has been transformed following its refurbishment which will now see it used by local people to help improve the waterways in Bath.
The workboat is part of the fleet of boats owned by the Canal & River Trust which cares for the Kennet & Avon Canal and stretches of the River Avon in the city.
The newly fitted-out boat will be used as a work platform allowing the volunteers to reach parts of the River Avon and Kennet & Avon Canal that they could not previously get to. The boat will also be used for cutting back overgrown trees and bushes that overhang the water, collecting floating litter, and a host of other community projects.
Funding for the refurbishment of the work boat and training of the volunteers has been provided by several organisations including the Bath City Forum, the Bath WaterSpace Partnership and other local donors including the Avon Frome Partnership and the Kennet & Avon Canal Trust. This is one of 35 'WaterSpace' project ideas identified by the community to improve the river and canal in Bath.
Richard Thomas, Canal & River Trust director for Wales and South West, said: "This newly adapted work boat is a fantastic addition for the local community and I'm sure it will be a great help for our volunteering team."
For more information on the Bath Waterspace project visit http://www.bathnes.gov.uk/services/environment/river-safety/rivers-canals/water-space-study
Comments
comments