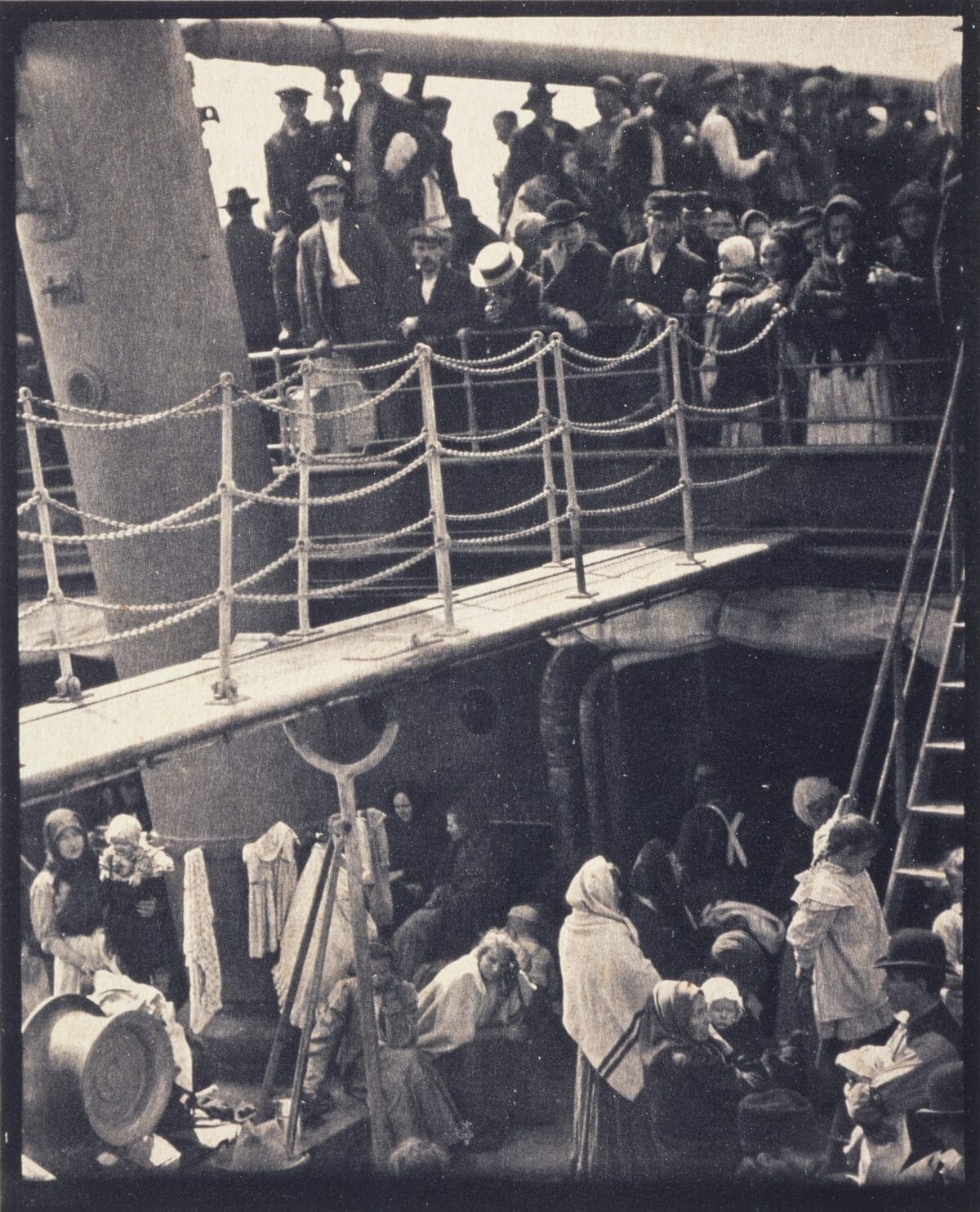 SHIPS and boats are among the vintage transport in focus at the Scottish National Portrait Gallery in Edinburgh in a new photographic exhibition, Planes, Trains and Automobiles, which runs until January 2019.
The reality of Transatlantic sea travel in 1907 is depicted in The Steerage by Alfred Stieglitz, showing a crowded, third class deck taken by the photographer on a voyage from New York to the United Kingdom, proving that not all the passenger traffic was one way.
And the mighty Forth Railway Bridge, is shown starting to soar over the Forth, during its construction phase. Other shots depict everything from Victorian bicycles to small boats and waterways.
Transport fans, eager to view the shots, which are normally kept in the archives, can arrive at the gallery using an appropriate mode of transport. Not only is Edinburgh Waverley Station within walking distance, but Edinburgh trams pass the door.
Entry to the transport exhibition, the first held by the gallery, and part of the Edinburgh Art Festival 2018, is free.
Comments
comments