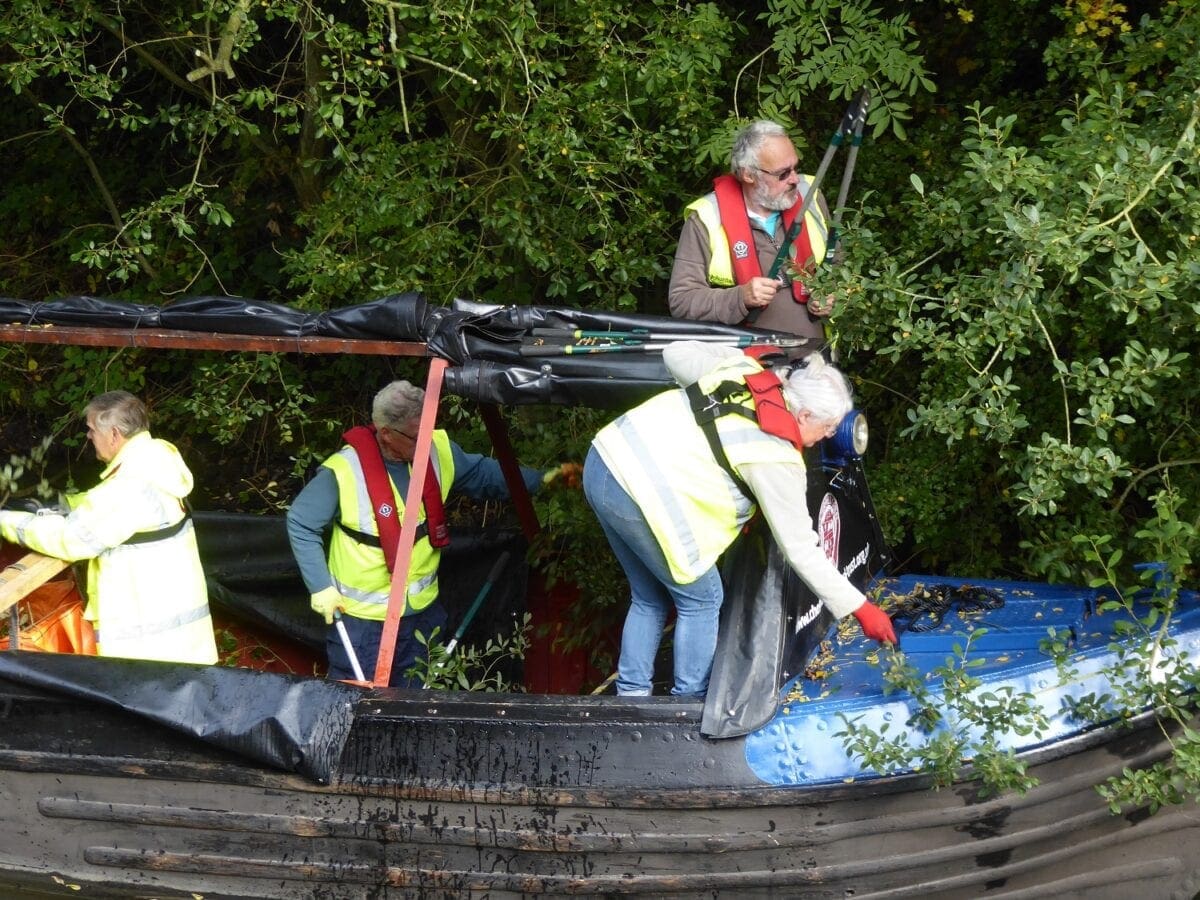 VOLUNTEERS are needed to help clear overgrown vegetation on the Chesterfield Canal.
The Chesterfield Canal Trust will once again be working in partnership with the Canal & River Trust to help with the vegetation cutting between Kiveton Park and West Stockwith.
The focus of the work will be on the offside bank, where a boat is required for access, to open up the navigation and improve the local canal network.
This will involve using bowsaws, loppers, secateurs and various other tools. A woodchipper will be used by qualified volunteers to dispose of the cuttings in an eco-friendly way.
All personal protective equipment will be supplied, along with all tools.
The trust's newly-restored ex-British Waterways workboat Python will be the working platform, providing shelter, welfare and refreshments. Take your own lunch.
Everyone is welcome and will be given a site induction and any relevant training required for the role.
The proposed schedule is shown below, however there may be some amendments, especially to the later dates when some additional days may be added.
To volunteer or for further information, email python@chesterfield-canal-trust.org.uk.
October 2\3: Turnerwood Flight (above Turnerwood); October 4/7/9/11: Summit Pound (Kiveton Park); October 16: Turnerwood Flight (between Turnerwood and Shireoaks); October 17: Shireoaks to The Lock Keeper (Worksop); October 19/21/24: Downstream of The Lock Keeper (Worksop); October 27: The Lock Keeper (Worksop) to Osberton; October 31: Osberton to Ranby; November 2: Ranby to Barnby Moor (Charlie's Lock); November 4: Barnby Moor (Charlie's Lock) to Retford; November 7: Retford to Clayworth; November 9: Clayworth; November 10: Clayworth to Wiseton; November 16: Wiseton to Drakeholes; November 18: Drakeholes to Shaw Lock; November 21: Shaw Lock to West Stockwith; November 24: West Stockwith to Wiseton; November 26: Wiseton to Clayworth; November 30: Clayworth to Retford; December 2: Retford to Ranby; December 5: Ranby to Barnby Moor (Charlie's Lock).
Comments
comments