VOLUNTEERS from UCAN (Uppermill Community Action) braved the snow to start work on the viaduct woodland project.
This is to be a long term venture aimed at turning a neglected piece of land into an area filled with native trees, shrubs and wildflowers which will help attract and support local wildlife.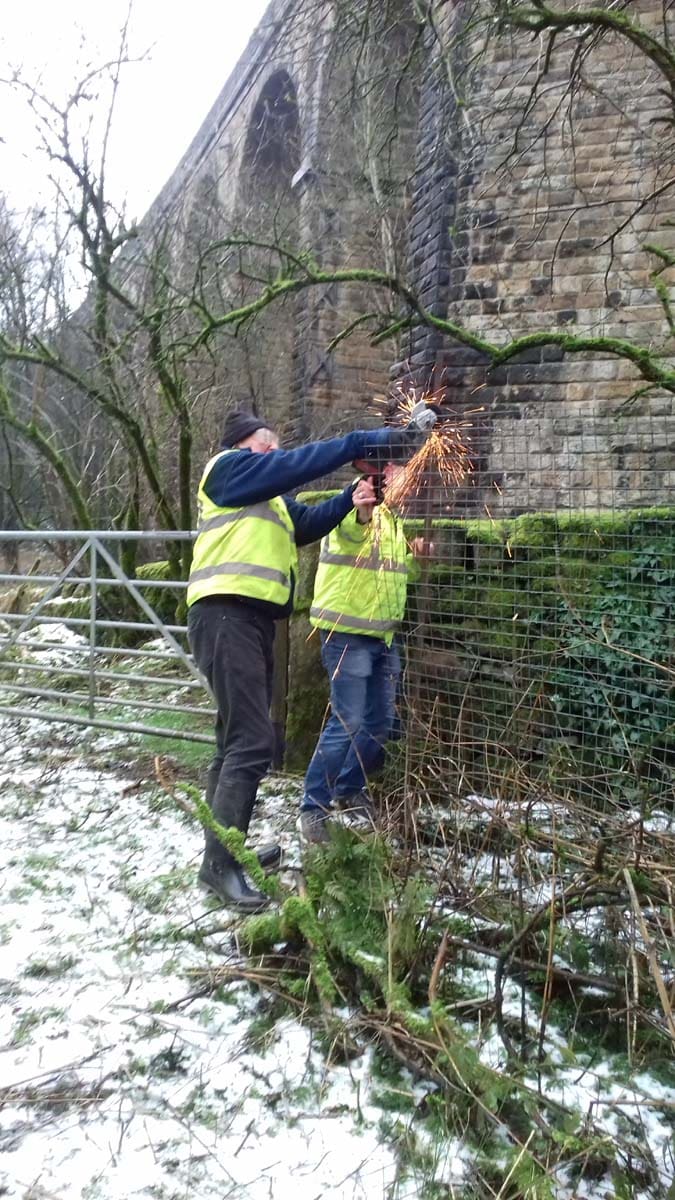 The first task was to remove redundant wire fencing from beneath the viaduct, the team then moved on to start clearing unstable and fallen trees from the area.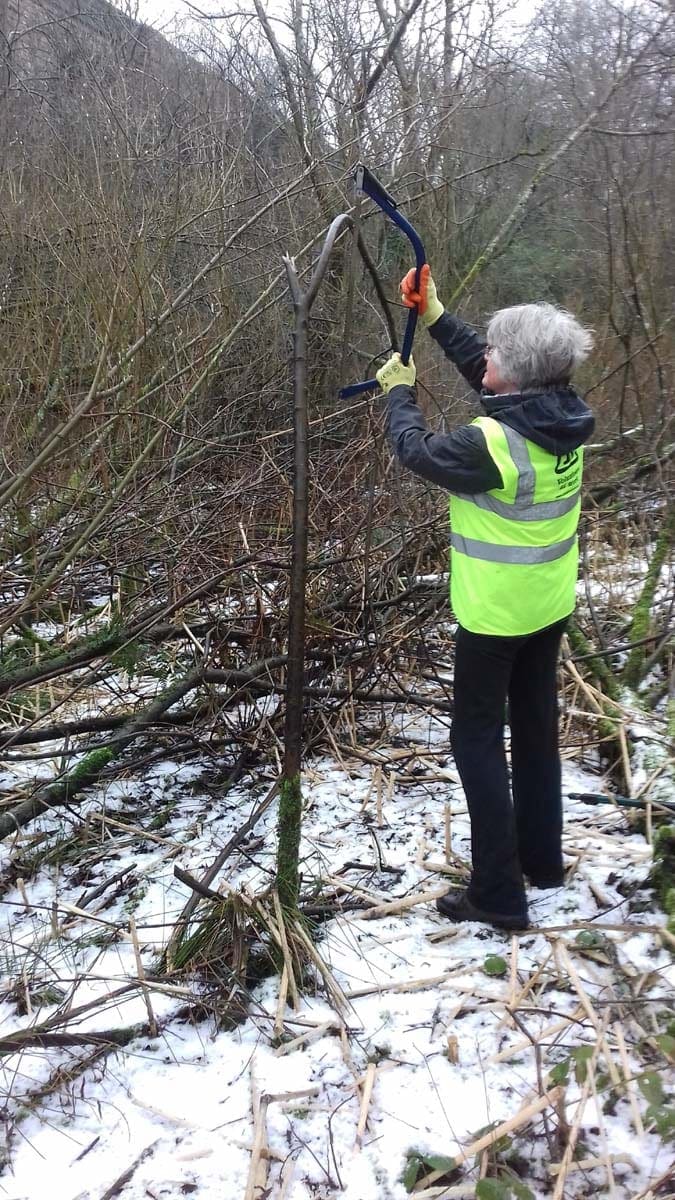 While work on the woodland was in progress a second team was also busy with general vegetation clearance and litter picking along the canal towpath.
Getting involved in volunteering in the local environment is a great way of meeting other locals, enjoying some healthy exercise & fresh air, with a well earned hot drink and biscuit at the end!
Comments
comments