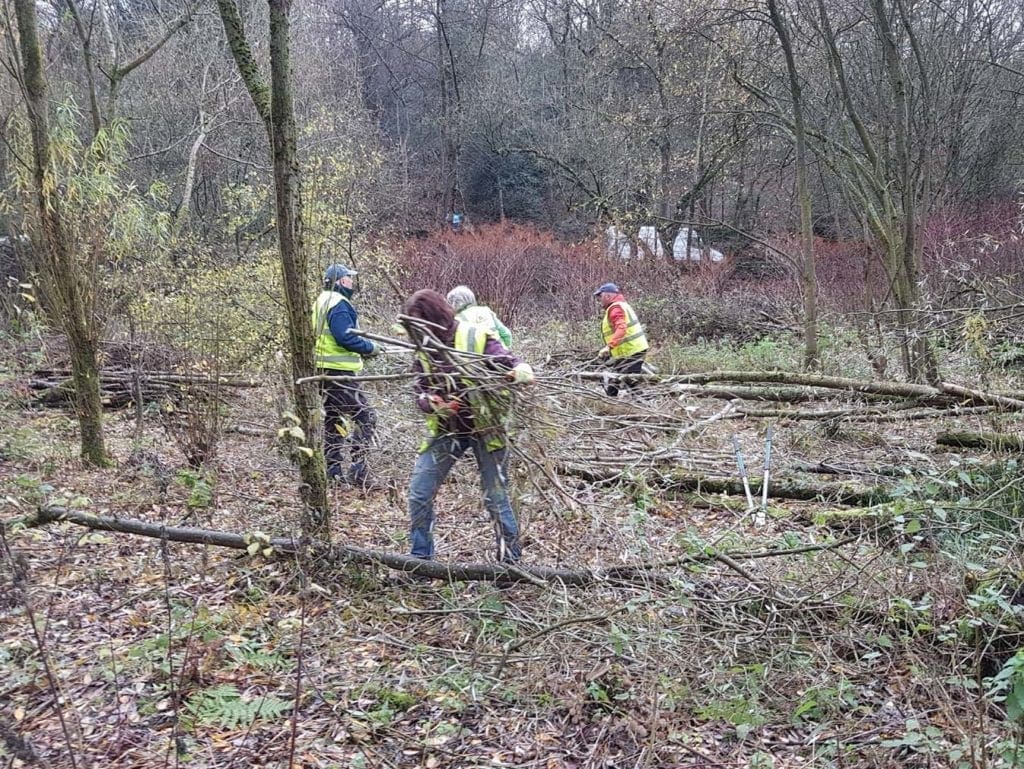 UCAN volunteers were joined by Kate from the RSPB for a treefelling session at the viaduct woodland. 
A number of storm damaged trees needed to be removed and the team used the felled wood to produce wildlife friendly areas.  With the ground prepared the team met one very wet Saturday to plant around 90 native trees and bushes, including holly, elder and hawthorn (fig 4). 
The purchase of the trees had been made possible following the receiptof a grant from the Saddleworth Hydro and UCAN would like to thank them fortheir generous funding.  UCAN would also like to thank Kate from the RSPB for her continued support.
Other tasks included leaf clearance from the canal towpath and litter picking.
Comments
comments