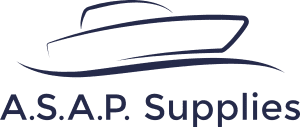 A.S.A.P. Supplies
A.S.A.P. Supplies has over 25 years of experience dealing with marine products and spares for leisure and commercial boats of all sizes. With a comprehensive range of over 14,000 marine equipment and boat parts, we specialise specifically in marine products for maintenance, repair and overhaul. If getting the parts you need is time critical, we deliver worldwide and we despatch on the same day if ordered before 3:30pm. At ASAP, we don't just supply the products, we provide a complete order fulfilment service. Our skilled Customer Support team provide advice and guidance across our complete range. Working with over 70 trusted brands, such as Jabsco and PRM, we pride ourselves on our technical knowledge and service. Visit our website or call the team today on 01502 716993.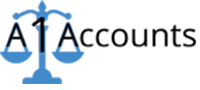 A-1-Accounts
Do you rent a property out, own your own business or receive extra income on top of your wages? If yes then you need to fill out a Tax Return! We at A-1-Accounts will take away the hassle for you. With more than 10 years experience and qualifications, we are committed to providing a fast efficient service. Our customer promise is to return all your paperwork fully completed within 7 days of receipt or complete your online Tax Return within 7 days of submitting your details. We take pride in our service to you, our customer, and value your business.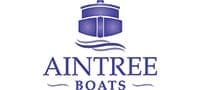 Aintree Boat Co.LTD
At Aintree Boats, our primary purpose is to provide our much valued clients with hand crafted, high quality, high value boats which they will be both proud of and delighted to own. Our directors have scoured the market and have carefully chosen the best suppliers, not just on price but also on reputation and reliability. We firmly believe that good quality suppliers are an integral part of any successful company. We have a reliable team of highly skilled tradesmen with over 100 years of boat building experience between them. This reliable workforce of welders, joiners and painters ensures the highest possible quality in our build process.
W11483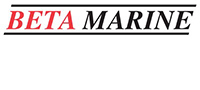 Beta Marine Limited
Beta Marine Limited has built its renowned reputation on 29 years of customer centred focus, listening to their individual maritime diesel power or propulsion needs, then delivering long-lasting, robust and reliable value solutions. We specialise in supporting our customers at all points of a products voyage; Pre-purchase technical advice, CAD supported technical solutions, managing classification specification if required, product installation support, then backing all up with a superb after-sales service via our network of approved engine installers and service centres. Our Inland waterway portfolio offers a range of 14 to 150 HP propulsion engines which may be specified with super silent acoustic housings, mechanical or hydraulic gearboxes, optional 3.5 or 5.0kVA travel power in addition to engine start battery & domestic battery charging alternators. Full hydraulic pod drive system, bow thrusters, and hybrid propulsion complete our comprehensive solution offering which is then supported by a 5-year self-service warranty. So, whether you are in immediate need or planning a future project we look forward to supporting you.
W11744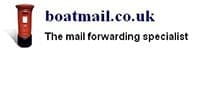 boatmail.co.uk
boatmail.co.uk is the leading mail forwarding and scanning service for boaters whether living in one place or continuously cruising. We provide a free UK residential street address (for DVLA, Government, Banking and Insurance registration) where mail can be sent to for forwarding or scanning. Mail can be sent from there on receipt, weekly monthly or by request either to an address or Post Offices providing the Poste Restante service scanned to arrive on your computer/table/smartphone the day it has been received by us. We can offer either subscription services or our low cost Pay as you Go service where there is no subscription fee unless mail is received. Details can be found on our website (boatmail.co.uk), by e-mail (info@boatmail.co.uk) or give us a ring as help and advice is freely given (07984 215873)
W11839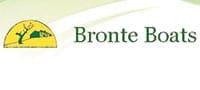 Bronte Boats
Dreamt about a holiday on a boat, or fancy a day trip to remember? Hire a boat from us for a day and learn the ropes of canal life. So if you've been thinking about having a canal holiday, let this one day hire be the deciding factor! From Hebden Bridge you can cruise along the Rochdale canal to Sowerby Bridge and enjoy a picnic in the woods or look around the town.
Canal Boat Services
Canal Boat Services is a small family run company providing professional and comprehensive maintenance and repair services. Based in Anderton, Northwich on the Trent & Mersey canal in the Cheshire, where we are ideally placed to offer our services. Hull Blacking and Slipway Installation, Servicing Repairs and Maintenance All Engine and Power System Requirements Welding and fabrication work Plumbing, heating, gas safe and electrical repairs, and maintenance work Stern Gear and Rudder Repairs CBS can undertake the majority of work done on your narrowboat. If your required service is not listed below please feel free to contact us and we would be happy to discuss your requirements further.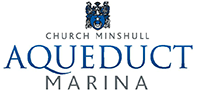 Church Minshull Aqueduct Marina
Are you a boat owner looking for a premier site to keep or maintain your boat? Or perhaps you just want somewhere to relax in a canal environment? Church Minshull Aqueduct Marina is the perfect base for private and share boat owners looking for a full range of facilities. Ideally situated at the heart of Cheshire's canal network, the established marina offers a full range of services including a well-stocked chandlery, workshops, hardstanding and brokerage all with experienced staff to carry out your work or advise you on site. Please call in for a look around and enjoy some refreshment at The Galley Restaurant where you can sit on the terrace overlooking the marina. The marina is easy to find on the B5074 north of Nantwich with easy access to the M6, Chester and North Wales nearby.
Crick Marina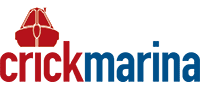 Our modern and impressive marinas at Crick and Cropredy offer superb on-site services and unrivalled customer service from a professional, experienced and friendly team. To find out more about our excellent facilities, exceptional customer service, competitive pricing and accessible peaceful rural locations please visit our websites or contact us as highlighted below. (Crick logo ) info@crickmarina.com 01788 824 034 (Cropredy logo) info@cropredymarina.com 01295 758911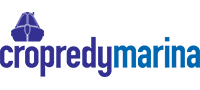 Cropredy Marina
Our modern and impressive marinas at Crick and Cropredy offer superb on-site services and unrivalled customer service from a professional, experienced and friendly team. To find out more about our excellent facilities, exceptional customer service, competitive pricing and accessible peaceful rural locations please visit our websites or contact us as highlighted below. (Crick logo ) info@crickmarina.com 01788 824 034 (Cropredy logo) info@cropredymarina.com 01295 758911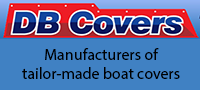 DB Covers
Having been in the business of designing , manufacturing and fitting covers to meet specific needs for many years DB Covers are now pleased to be able to offer tailor-made covers to suit all your marine requirements. We can also offer an extensive range of colour and material options as well as professional advice on your boat cover design.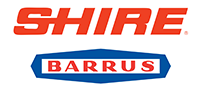 E P Barrus
The Barrus Shire Canal Collection offers the highest quality, most comprehensive engine packages available covering a power range from 15hp to 135hp. Utilising the same production, engine testing and quality procedures that are applied to engines for the military and professional rescue services which Barrus are renowned for worldwide, it comes as no surprise that top quality boat builders recommend Barrus Shire engines when it comes to reliability and excellent value for money. Barrus was the first engine manufacturer to fit twin alternators as standard, and is still the first and only manufacturer to design and fit a genuine twin thermostat system. Barrus can offer a range of options from standard propulsion drive (gearbox). To full hydraulic propulsions drives. A full range of Sleipner thrusters, both electric and hydraulic are available plus a wide selection of competitively prices, optional accessories including stern gear, propellers of all sizes, couplings, transmissions, hospital silencers and general exhaust equipment. The Shire range is continually being updated with innovative features and benefits to maintain its position as a leader in this market. A reassuring five-year warranty* is available on all Shire engines providing a real benefit to owners. First class, specialist sales and technical back-up is provided by a national network of Shire dealers. A commercial range of Shire workboat and riverboat engines from 15hp to 450hp has been developed based on the Yanmar and John Deere engine blocks, renowned for their rugged reliability and durability. *Terms & conditions apply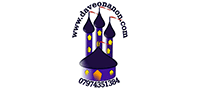 Dave On Anon
Leather Windlass Holsters, Belts & More. Also offering a range of Dog collars and leads & enamelled silver and leather Jewellery. Cruising the canals on Nb ANON. – https://twitter.com/daveonanon  – https://www.facebook.com/Dave-on-Anon-576508742465746/
Escape the Rat Race
'Liveaboard' a narrowboat for as long as you like. We have a diverse fleet of boats available by the month, at a far lower cost than long term holiday hire. We were the first to specialize in long term canal boat breaks and have a track-record of caring for clients for over 9 years. Our service is fully legal, and all of our boats are properly insured and licensed, as well as being professionally prepared and maintained. We provide you with everything you need to enjoy your cruise and our fee (normally payable monthly) covers this care. Whether you are looking for an extended Narrowboat holiday, or to live on a narrowboat permanently, we can serve you. Bookings range from 3 months upward.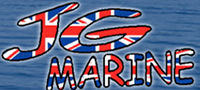 JG Marine Services
JG Marine Services is an independent company providing professional and comprehensive support services to Narrowboats and Inland Waterways vessel owners. Based in Braunston on the Grand Union Canal in the Midlands we are ideally placed to offer our services. We are Affiliate members of the Yacht Designers and Surveyors Association and have over 20 years experience as professional marine engineers.
The Little Boat Co
Home of the smaller Narrowboat. We specialise in construction of smaller steel Narrowboats ranging from 22ft to 32ft, in 2/3 or 4 berth with all mod cons. Shower room, H&C running water and a well equipped galley; maintaining that bit of tradition, with a solid fuel stove, port holes and coach work. We also offer some optional extras. For full details, choices of colours and interior layouts visit our website.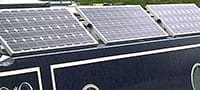 M & R Controls
Quality New Narrowboat Solar Systems. Over the past 12 months we have been looking at up-dating our systems. Whilst the old systems work perfectly well it is now time to change. Our previous panels have always been top quality mono-crystalline with Grade "A" cells but the new cells are even better and the new panel will give slightly better efficiency. Click on the Link to view our range of new Solar Systems.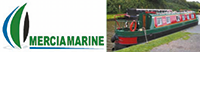 Mercia Marine (Underwriting) LTD
Mercia Marine (Underwriting) Ltd specialise in providing boat insurance, marine business insurance and marine trade insurance. We are fully committed to looking after the interests of our customers first and foremost so if you deal with us via the internet, contact us by telephone, correspond by post or simply just visit us in person, we are dedicated to giving you a high quality service.
W12000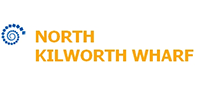 North Kilworth Wharf
North Kilworth Wharf is based on the 20 mile lock free summit of the Leicester section, Grand Union Canal. The Wharf has been a working boat yard since the sixties and offers all narrowboat services, including, boat painting, hull blacking, marine engineering, welding & fabrication, moorings, hard standing, storage, boat fitting and repairs. Wharf services include:- calor gas, red diesel, coal & smokeless fuels, pumpout & elsan disposal. We have a shop that offers basic groceries, alcohol and chandlery. We operate a self steer day boat Lazy Days and we are a base for Anglo Welsh Hire Boats Our aim is to be very competitive and work to a very high standard and unlike other boat yards we try very hard to complete work on time. Open seven days a week, 9am till 5pm Monday to Saturday, 10am till 4pm Sundays during summer (closed Sundays from November to end February).
W11836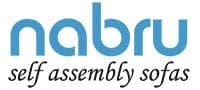 Nabru LTD
Nabru aren't just any old sofas. Our range of simple, elegant and stylish sofas come in a huge range of fabrics, sizes and variants. Whatever you choose, they are all incredibly comfortable and guaranteed to fit your home whatever the access restrictions. Nabru Sofas are available for next day delivery and if you are not 100% happy we will return for free.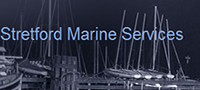 Stretford Marine Services
Stretford Marine Services are a family company based at Stretford Marina on the Bridgewater Canal in Stretford, Greater Manchester near Waters Meet & Old Trafford Football Ground. Brothers Steve and Mal Treadgold are time served tradesmen in the joinery and electrical engineering industries and are specialists in all aspects of maintenance, repair and servicing of traditional narrowboats and canal / river cruisers as well as being qualified Inland Waterways Navigators. We offer a full range of services including chandlery and moorings. For Information about Mooring Vacancies or Safe Secure Overnight Moorings Please Ring us on the numbers on the home page.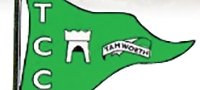 Tamworth Cruising Club
Based on the Coventry Canal, between bridge 74 and Glascote Locks. We are centrally located for cruising the Midlands canal System. Our members come from as far afield as Stockport and Dunstable in Bedfordshire. We have non residential moorings available at competitive rates and winter moorings are welcome. Our services include water, electricity, Elsan disposal, clubhouse with bar hosting regular club nights and social events. Please note that access to the club's site from the road is via an electronic card access gate and thus any visit should be by appointment. See 'contact us' page on our website for contact details.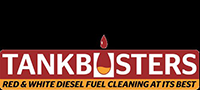 The Tankbusters
We can help you to make dirty diesel bug contamination a thing of the past! Your engine(s) will be more efficient, cleaner and more reliable. The probability of blocked injectors will be dramatically reduced; filters will need changing less regularly. Potential cost savings are very significant and wasted time on repairs is reduced too. Tankbusters offer the best solution for the elimination and long-term control of diesel bug contamination, water and heavy contaminants in the UK. We provide a wide range of equipment for large and small applications. Our systems filter out particles to a size of 2.8 microns and commonly the water content in the filtered fuel is lower than that specified by fuel refineries (400ppm) often well below 100ppm. With water levels this low the diesel bug has a vastly reduced ability to reproduce. Few, if any, of our competitors achieve this level of cleaning and we believe that the quality of our equipment speaks for itself.
Tiverton Canal Co
Located in Mid Devon on the banks of the Grand Western Canal, Tiverton Canal Co is a unique Canal Park Tourist Attraction that offers an enjoyable family day out for everyone that loves Boats, Horses, Wildlife and Water, with FREE access to the Canal Park all year round.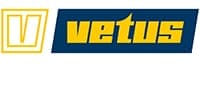 Vetus
Vetus recently celebrated its 50th anniversary and have always been involved in the canal market, as might be expected from a Dutch company. We are best known for the reliable and long lasting Mitsubishi based engines which power so many Narrowboats around the country. This entire engine range was recently redesigned and now has unique features which make them quieter and cooler running than any other compatible engines. Our larger based engines are also extremely popular in wide beams and of course – Dutch barges! In contrast with other engine manufacturers, Vetus also offers thousands of other products to make your boat complete. We specialise in specifying new build boats and rebuild projects and can offer all the mechanical, plumbing and electrical requirements on board. But we are also happy to supply single components and our knowledgeable dealer network is at hand to help you. Our prices are competitive and we can guarantee that Vetus engines and equipment will all fit and work together; something that doesn't always happen when you buy from different manufacturers. Best of all, our engines come with a 5-year warranty and all other equipment with a 3-year warranty, to guarantee you peace of mind and carefree boating.
W11486
• To get listed contact The Towpath Talk Team on 01507 529455.