You can keep up to date with the latest news from your favourite waterways publication on smartphone and tablet as the February issue of Towpath Talk is available via a FREE app now!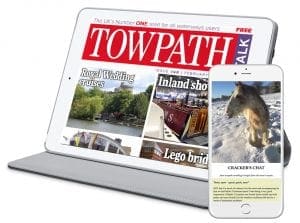 In addition to all the latest news, views, forthcoming events and a vast selection of boats for sale in the newspaper – or its digital version if you prefer – readers who download the app can take advantage of some exclusive content.
The latest article looks back at the Duke of Rutland's private waggon way, built in 1815 to transport coal and supplies from William Jessop's Grantham Canal, two miles to the north. It contains fascinating images from a bygone age and is part of a series examining the link between Britain's railways and its canals.
See a preview here: https://www.towpathtalk.co.uk/belvoir-castle-railway/
The links for each mobile device are as follows:
Apple: http://mrtns.uk/towpathapple
Android: http://mrtns.uk/towpathandroid
Kindle: http://mrtns.uk/towpathkindle
Comments
comments