WATERWAYS staff and volunteers had a difficult day on Monday July 30 when the temporary closure of the Leeds & Liverpool Canal between Wigan and Gargrave took effect, writes Colin Wareing.
This was due to the prolonged dry spell of weather leaving low water levels in the feeder reservoirs.
The 21 locks in the Wigan flight are the longest to be affected with one narrowboat – a hireboat from Reedley Marina – using them on the Monday.
The family aboard were quite happy to do a one way hire from Reedley near Burnley to the Anderton Marina on the Trent & Mersey canal in Cheshire which will become the base for the ABC boat Tufted Duck during the closure.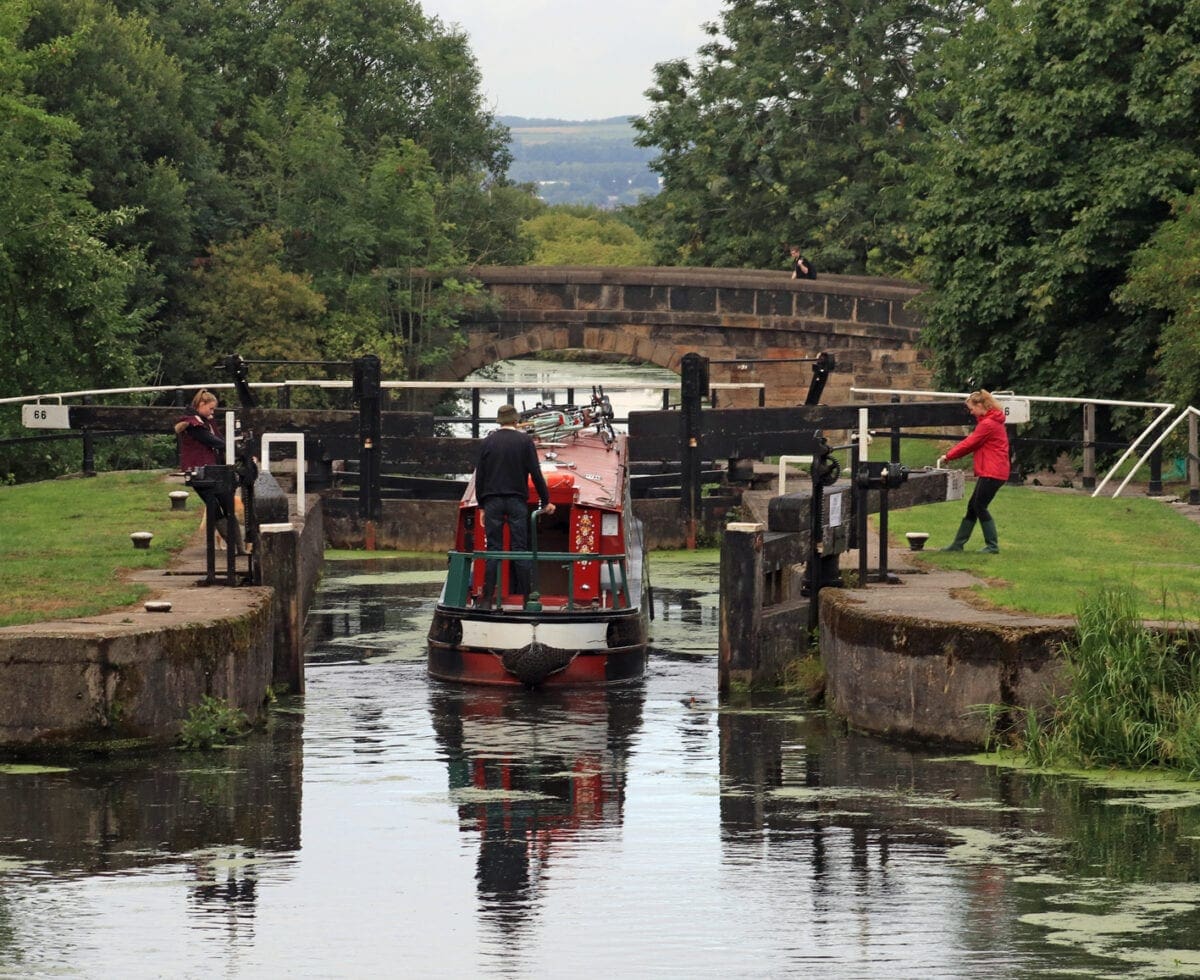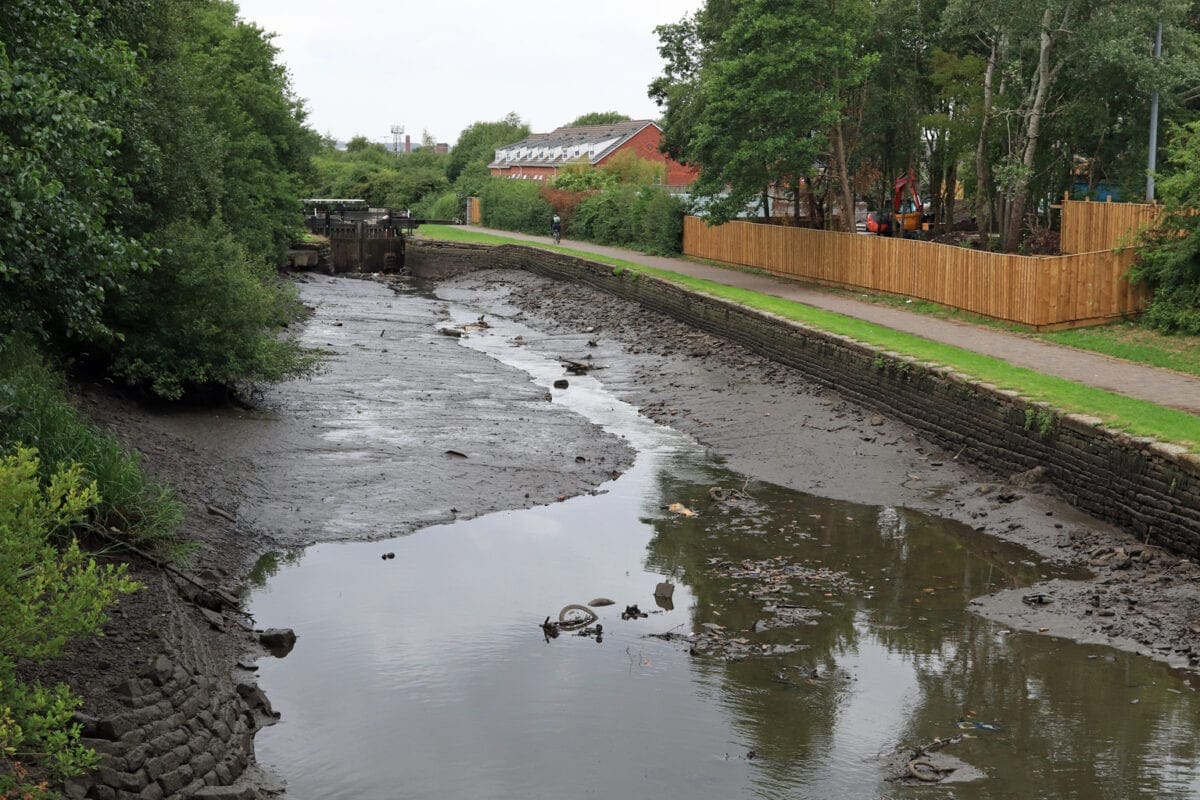 The drained pound between locks 82 and 83 of the Wigan flight.
Unfortunately over the previous night vandals had let the water go from the canal between locks 80 and 84, so they were held up as precious water was let down the lock flight to refill the pounds before it could continue its journey.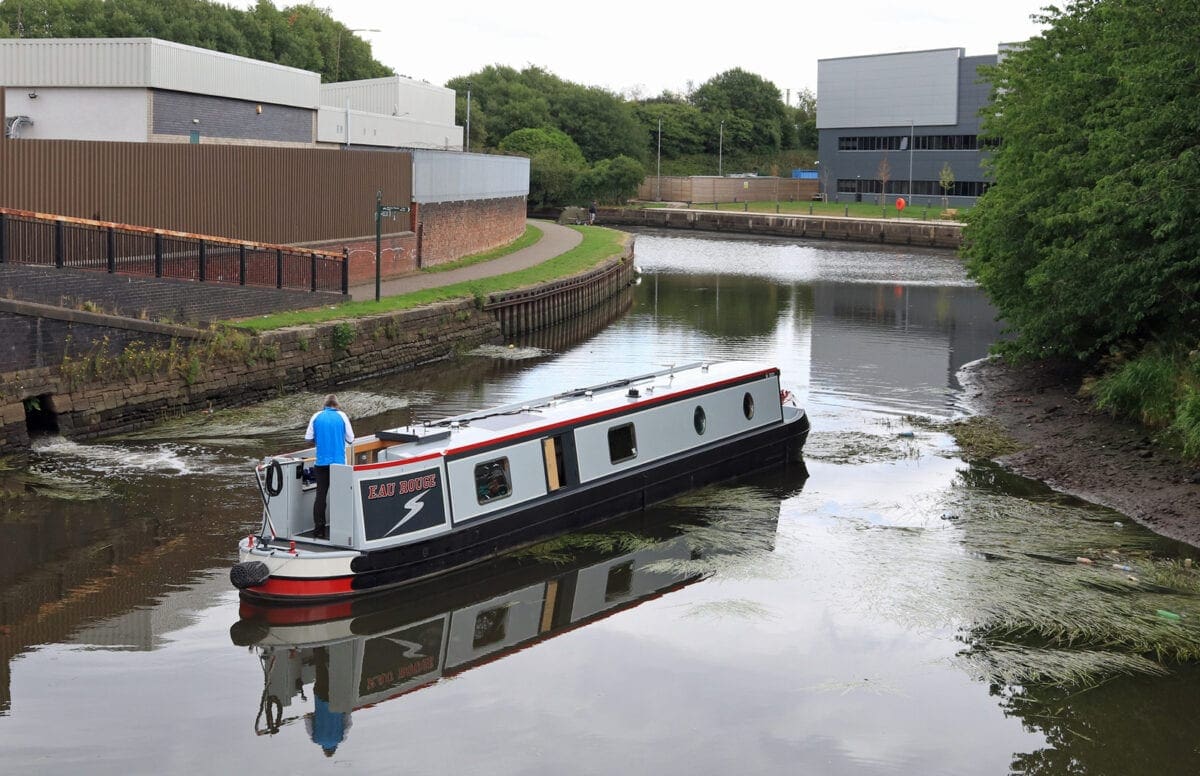 Added to this was the grounding of three boats at the foot of the flight waiting for water to come down, after a number of boats had gone down the Poolstock locks towards Leigh. After great work by the lads on the ground the all the boats where were they had hoped to be by about 4pm and the flight was padlocked up to hopefully prevent anymore usage either by boaters of vandals until the rain replenishes the reservoirs and the canal can fully be reopened.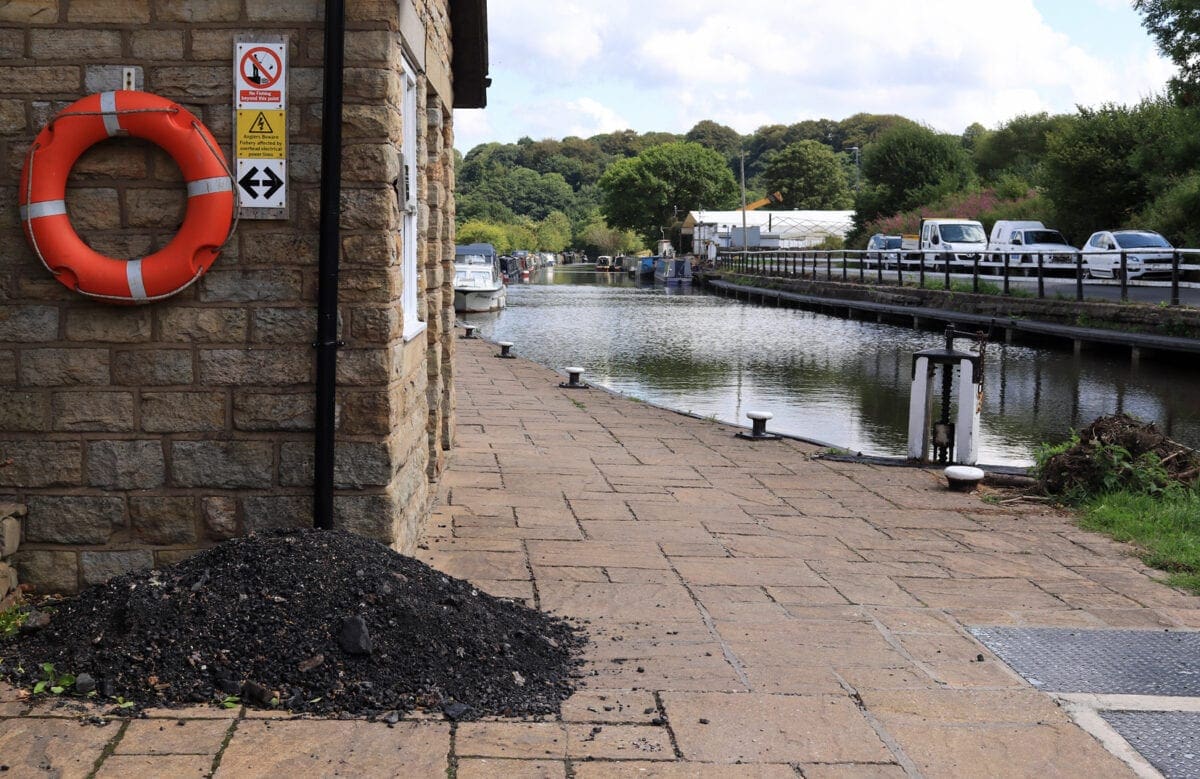 Meanwhile up at Barrowford there was little boat movement and at Wheelton there was a pile of ash that is believed to have come from the steam engines on the Embsay Steam Railway near Skipton ready for sealing leaks in worn lock gates.
Comments
comments