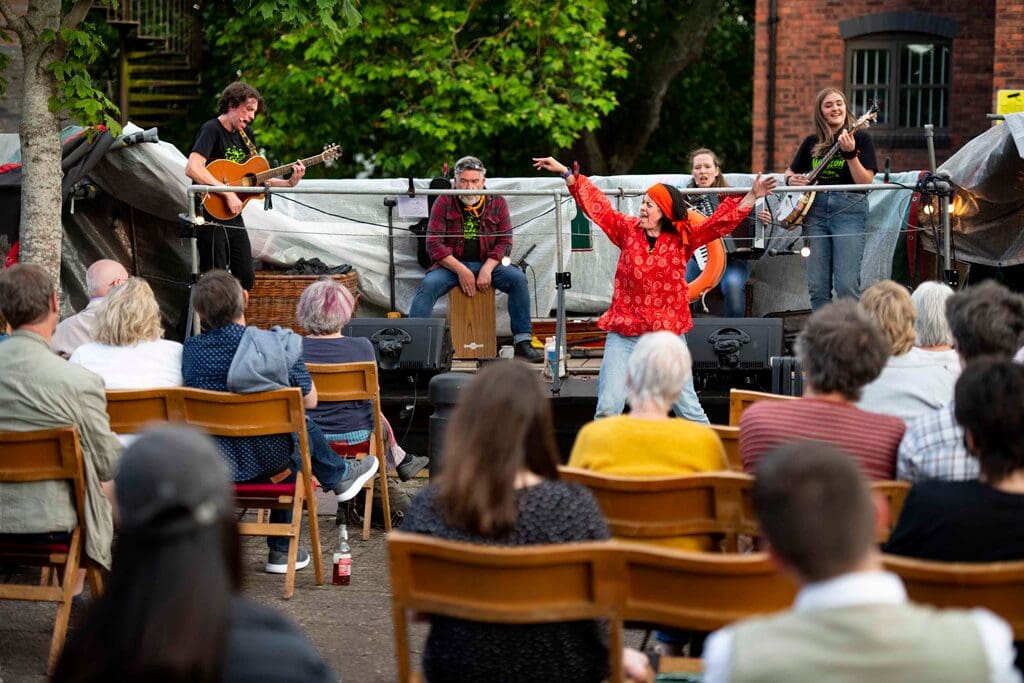 It's no secret that live entertainment has taken a battering this past year. But, as theatres and concert halls dust down their auditoriums, show producer MJ Morgan experiences far more diverse challenges to ensure that for her production – Grit of Life – the show does go on. . . 
Last week her venue – the 84-year-old Widgeon Theatreboat – was cut adrift on the canals of Walsall and then beached upon silted-up waterways on its journey to its performance site.
"The pastor of a local church generously cleared the converted canal boat's propellor," says MJ, "and we had to rely on local residents to haul the boat through silted-up bridges to continue on our way."
Altogether, the arduous journey into Walsall Canal Basin took 14 hours for the most recent, three days of performances – with the last four-and-a-half miles proving the most problematic.
The Widgeon is currently touring England's waterways with the brand-new musical Grit of Life. It celebrates life on the canals, past and present, in a "colourfully informative journey of the waterways from a variety of perspectives and characters". The narrator weaves a tale through history and music. You will enjoy tapping feet, partaking in a quiz, listening to newly written songs by celebrated artist Rory Mcleod.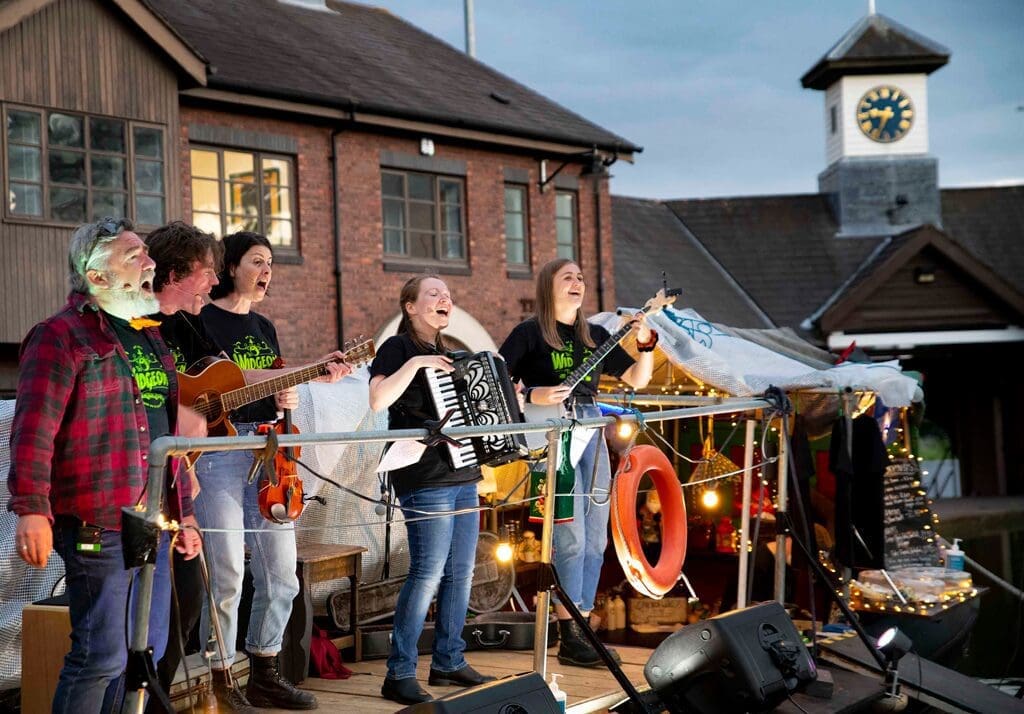 Grit of Life is written and directed by award-winning John Knowles and features songs composed by Rory McLeod – a winner of BBC Radio 2's Folk Awards.
Producer MJ Morgan is a stalwart stage manager for the theatre and circus area of the Glastonbury Festival and, as a film producer, has worked with the likes of James Last and Nigel Kennedy as well as on projects for Bruce Springsteen, Madonna, Bryan Adams, Elbow, the MOBO Awards and MTV. Her last two film productions prior to lockdown featured The Libertines and Dream Theater.
Grit of Life comes to town in the coming weeks and MJ assures local audiences that the Widgeon will be moored up ready for the busy schedule of performances ahead.
"We always set off in good time to ensure we can overcome whatever we happen to encounter on way," she says. "These days rubbish and weeds are a regular hazard.
"We're delighted to bring the performing arts to areas that would otherwise miss out on live entertainment."
The Widgeon will entertain in the open air on the bank side, allowing for plenty of scope for social-distancing safety for those who wish to proceed cautiously on the Government's path to recovery.
Tickets are available from: widgeontheatreboat.com | [email protected] | 07989 161595
Cost £15; Keyworkers, Students and Universal Credit £12.50; Child (12-17-year-olds) £9; Under-12s Free.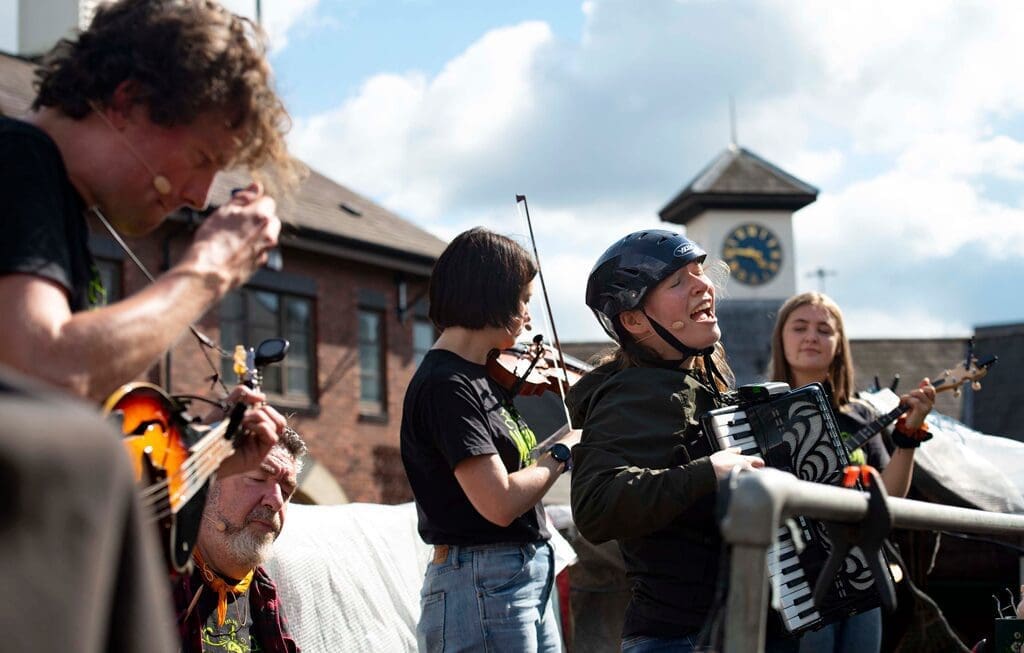 Dates and locations:
Sat, July 31 and Sun, Aug 1 – Stoke Bruerne Canal Basin | Canal Basin, Canal Museum car park, Stoke Bruerne, Towcester NN12 7SQ
Fri, Aug 6 – 7.30pm & 9.30pm; Sat, Aug 7 – 3pm, 5pm, 7.30pm, 9.30pm; Sun, Aug 8 – 3.30pm, 5.30pm | Campbell Park Canalside | North East end, Milton Keynes MK9 4AD
Sun, Aug 15 – Fishery Wharf Café | Fishery Road, Boxmoor, Hemel Hempstead HP1 1NA
Fri, Aug 20; Sat, Aug 20; Sun Aug 22 – Batchworth Lock Canal Centre | Church Street, Rickmansworth WD3 1JQ